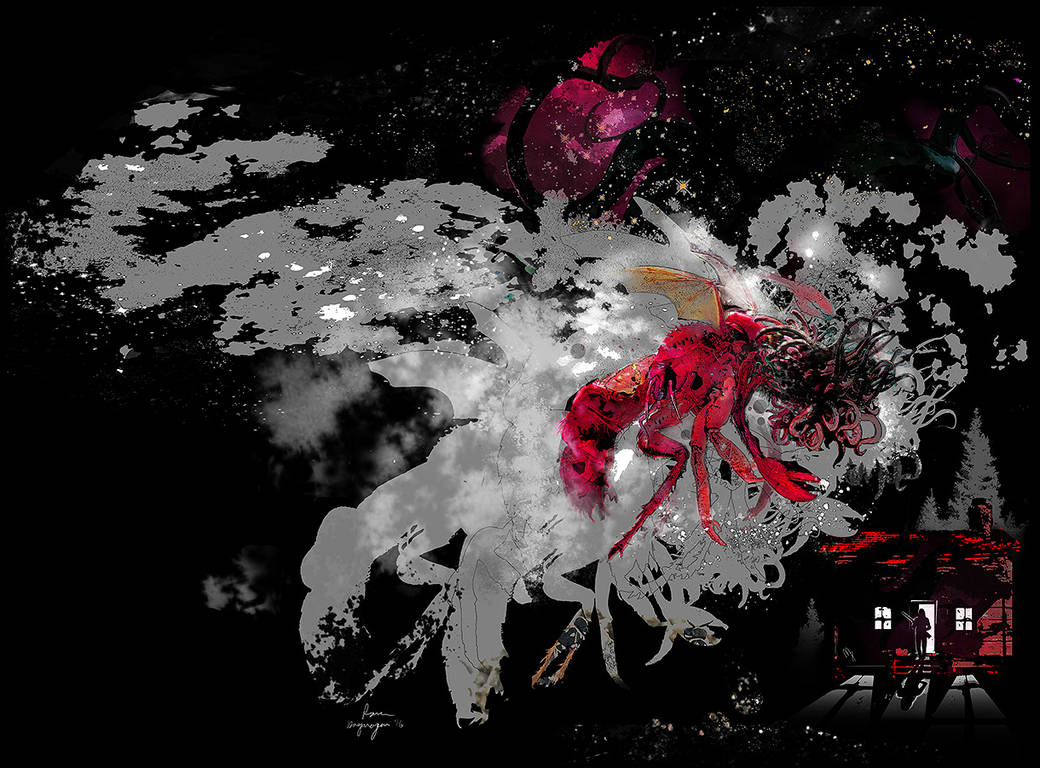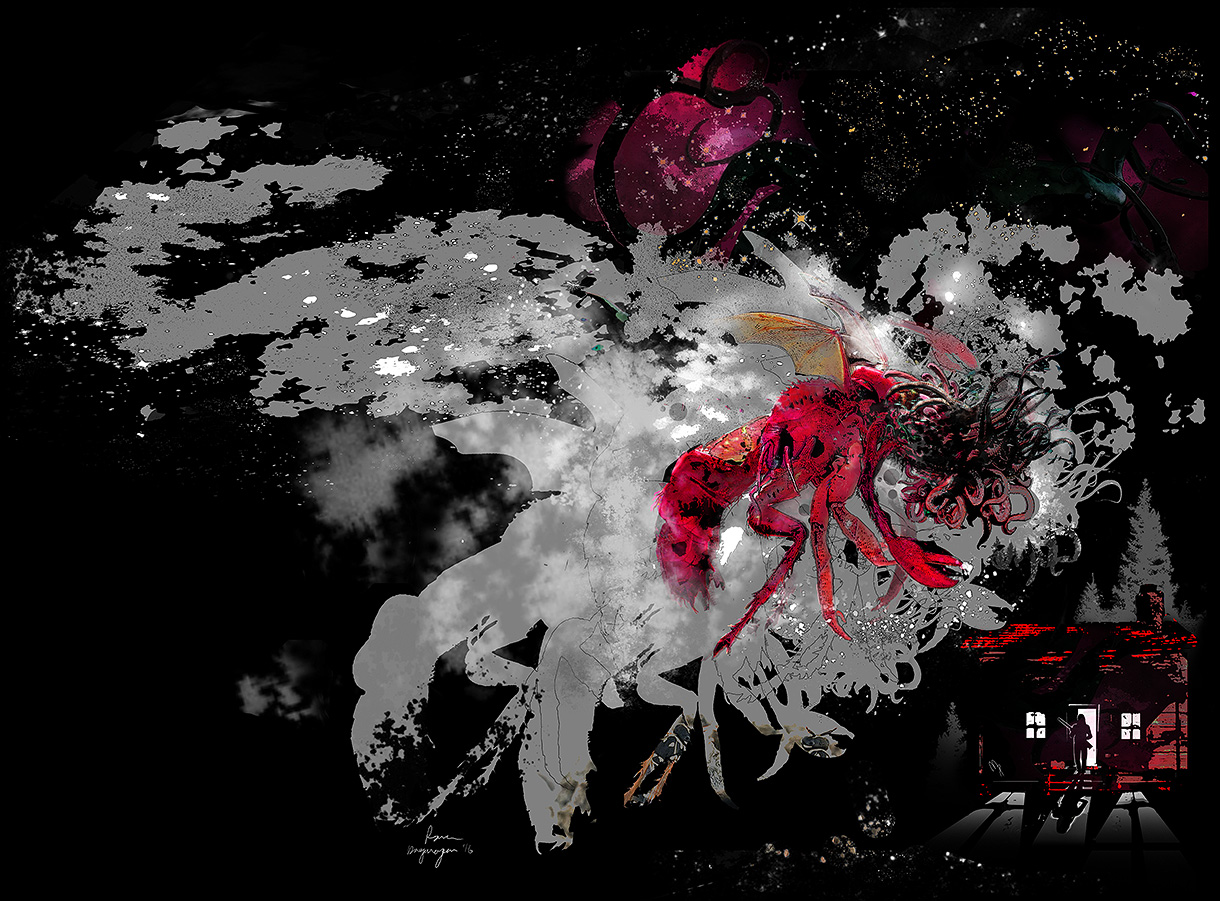 Watch
This is the full spread for the cover of the novella
Whispers
,
by Kristin Dearborn, published by Lovecraft eZine Press this past December, written as an homage to H.P. Lovecraft's
The Whisperer in Darkness.
The Mi-go have been depicted in many different ways, and this was my take on what is described as a crustacean-like insect made of fungus, with a face of tentacles, and tiny wings. I drew inspiration from multiple different earth analogues, mixing them together until I had produced something I felt was a unique, but true, take on their appearance. What do you think?