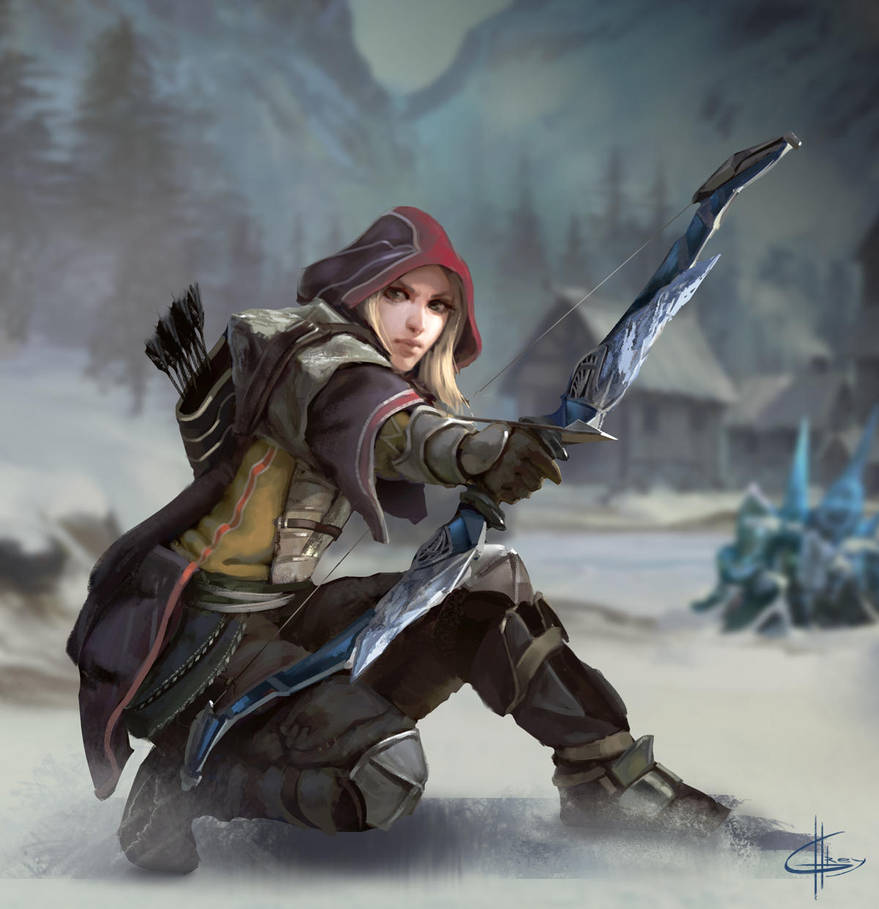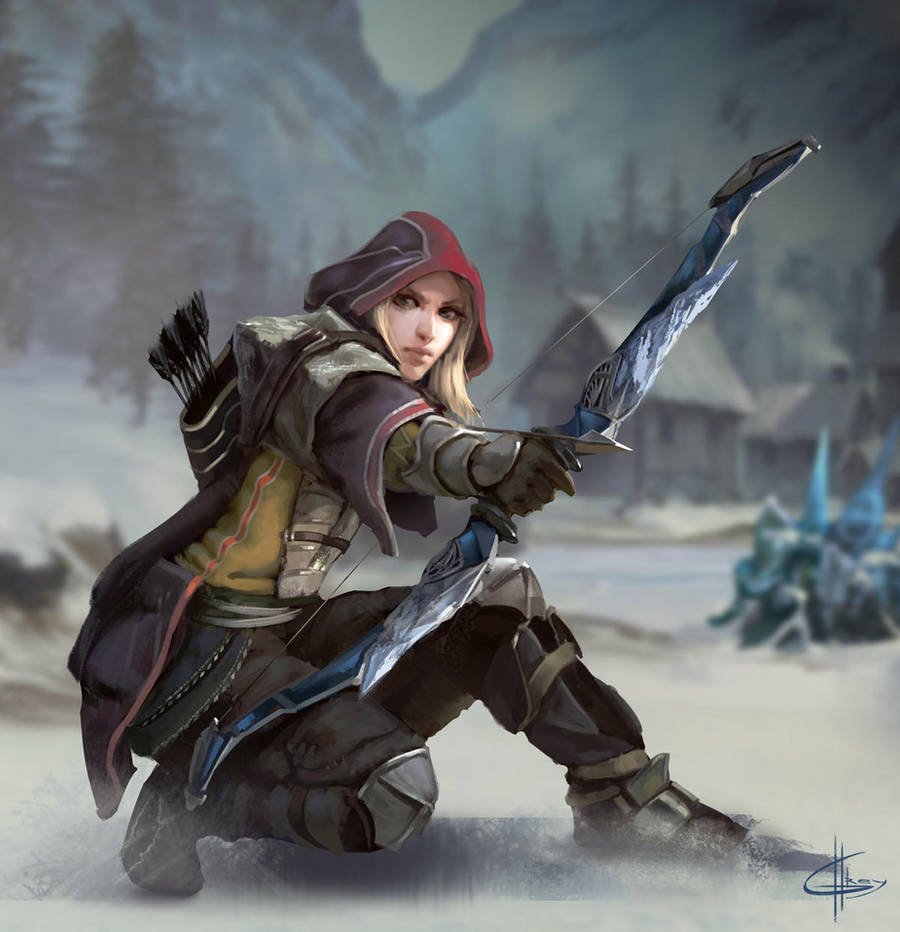 Perfect World Europe Neverwinter character illustration. Copyright 2014 PWBV
first, it had to be said that you made a great work with this one. Technic is well understood and you know how to transmit feelings.
We can see a too much bluried background, for me it should have been better less blurried

because for what i can see it looks like well painted.
The character is well done too, except the shadow that you might have made better. because on the right it take too much space.
Finally, colors are quiet faded, becauce by the way that i read your painting the bow looks like magic ice or something like and for me it need shade of blue lighter

It's all, and again this is a really nice painting.
Hope you continue like this.
The Artist thought this was FAIR
12 out of 13 deviants thought this was fair.