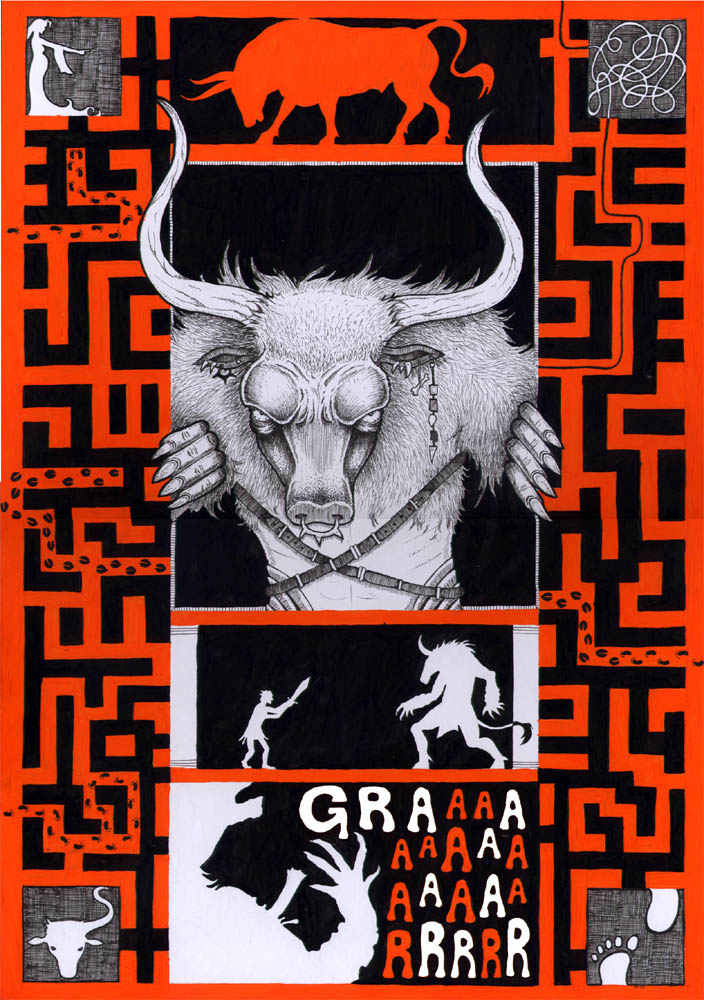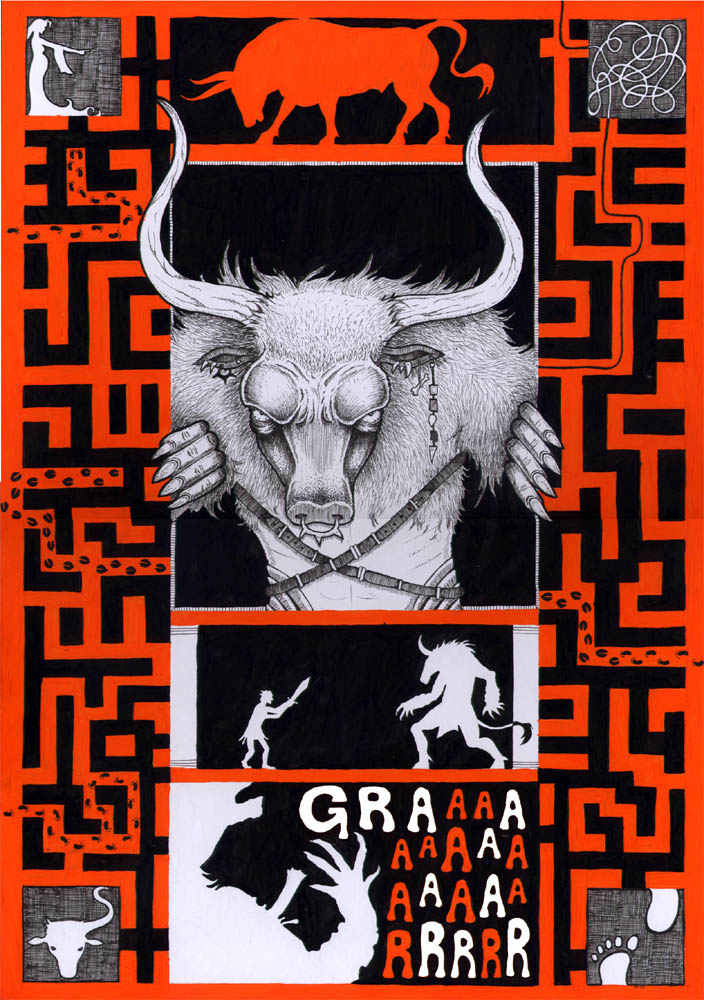 Watch
Here's the second in my series of villainous posters! The last in the Greek Mythology section, featuring none other than the Minotaur.

I wanted this to have a maze-like feel and have a sense of confusion about it. The images in each corner do actually represent something! Top-left portrays the Minotaur's mother pointing at a bull, it's father. Top-right shows the string Theseus uses to find his way out of the maze. Bottom left shows the Minotaur missing a horn (there are some versions of the story that describe the idea of Theseus ripping out one of the Minotaur's horns and stabbing it with it - I like this idea best!

) Bottom right shows human footprints, which the Minotaur would have used to follow it's pray. So yeah, I wanted the poster to have a vague narrative to it, like the Medusa one.

This has actually been simplified, after taking into consideration the (harsh) suggestions my tutors gave me. If I'd had *my* way this image would've been 100 times more detailed...

Still, I think the flatness works in a sense too...sort of.