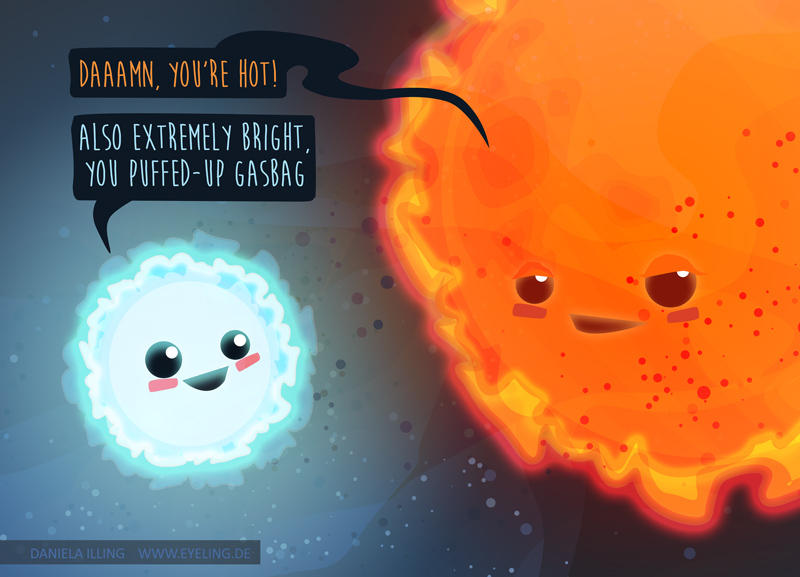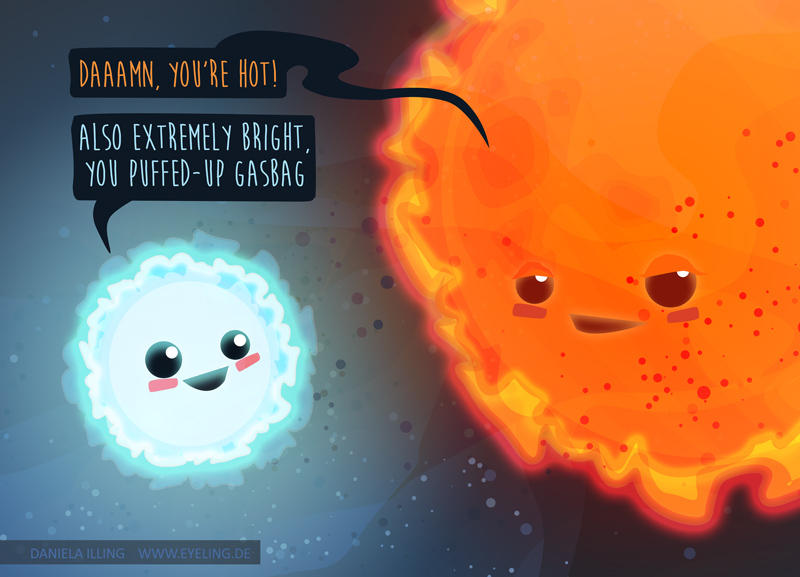 Old orange guy is disrespectful towards the younger. Nothing new under the sun

Scientific background: Depending on their mass and age, stars have different lifecycles. One thing all of them have in common: Young stars shine blue/white and achieve much higher temperatures than old stars and are brighter. "Middle aged" suns are yellow (see our own) and age towards orange which is when they begin to increase their size, but lose their density and a lot of mass, turning into Red Giants.


Instagram
|
Twitter Ramblings
|
Behance Profile


This is so true, astronomically speaking. What a great interpretation. Puffed-up gasbag...ahahaha, not gonna forget that for a while.
Reply

Glad you like it. Astro funnies are a bit of a niche. Few people will laugh about those.
Reply

Yeah they would be - since it takes astronomers or people who know astronomy to get the joke. But this one's funny even when you don't know the joke, so that helps it. (Saw your black hole one, that one needed more specific knowledge of them to work.) Which is probably why I really like this one.
Reply