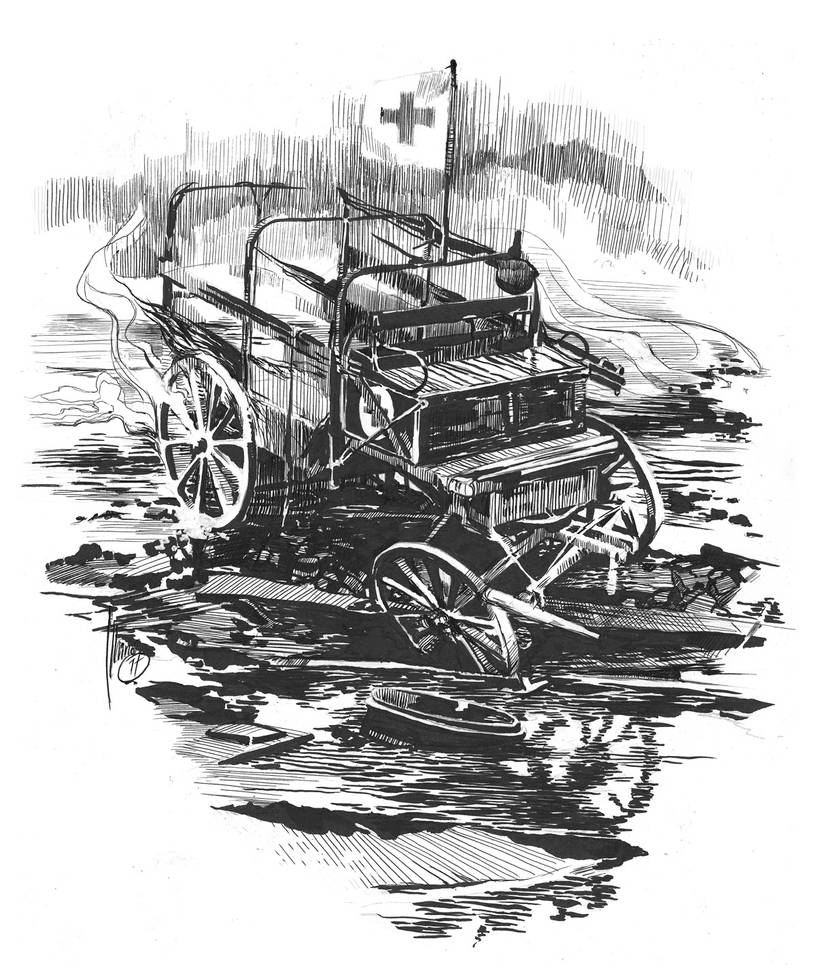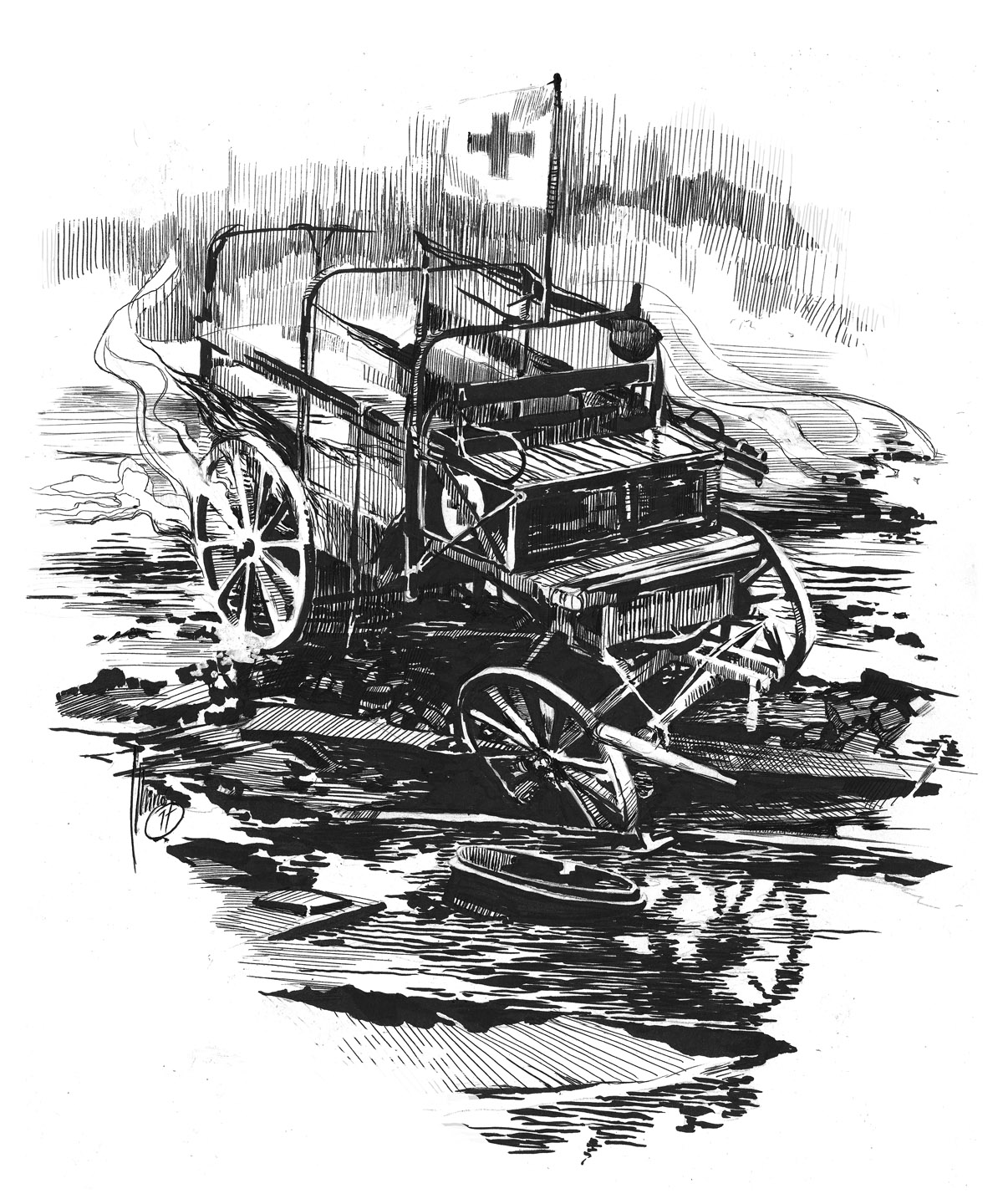 For WW1 centenary and the upcoming Armistice Day. Please support #PoppyAppeal Opposing war in general isn't contradicted by supporting those who have to fight in it. Human decency is the first victim of war.

My summer visit to Verdun (2017) and Flanders (2015) left a deep impression. So I revisited archived war photographs to get an artistic sense of historical reality. This is a Horse drawn ambulance (or what's left of it after an artillery attack). I cut out the right half to concentrate on the structure of the vehicle. Original photograph via Instagram account.

Instagram
|
Twitter Ramblings
|
Behance Profile

You've captured the horror of the destruction pointedly by showing it wrought on an ambulance; smart thinking. It's powerful.

I stayed in Ypres on a school trip, visiting cemeteries, museums and trench locations, including the Somme. It left a deep impression on me too.
Reply

Thank you for your kind words.
Ypres was very moving for me, as well. I only visited the city itself with its museum and the Menhir Arch, though.
Reply

Reply

Love the linework
But if you dont like colloring and you never collor and only focus on your line work and you deside that one day that you gonna colorin it looks like a tree year old drawed it becouse of the colloring
Reply

Beautiful linework

Reply

Thanks. I like that combination of soft, broad brush and exact pen lines. Will use again and highly,recommend.
Reply

Reply