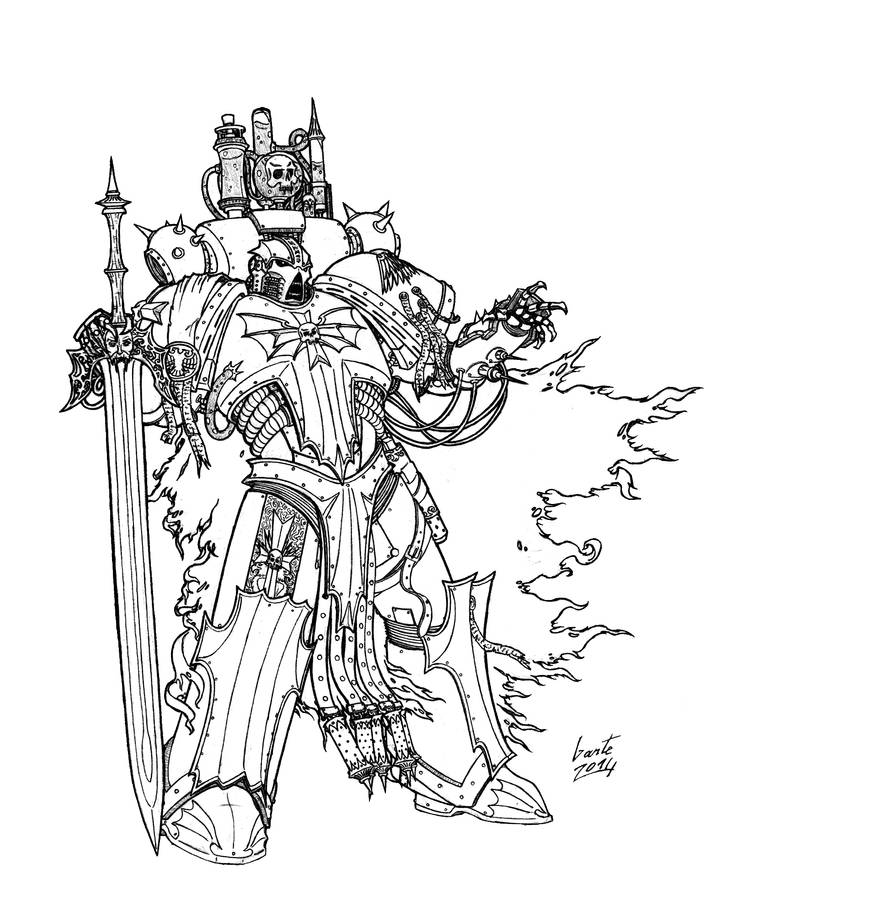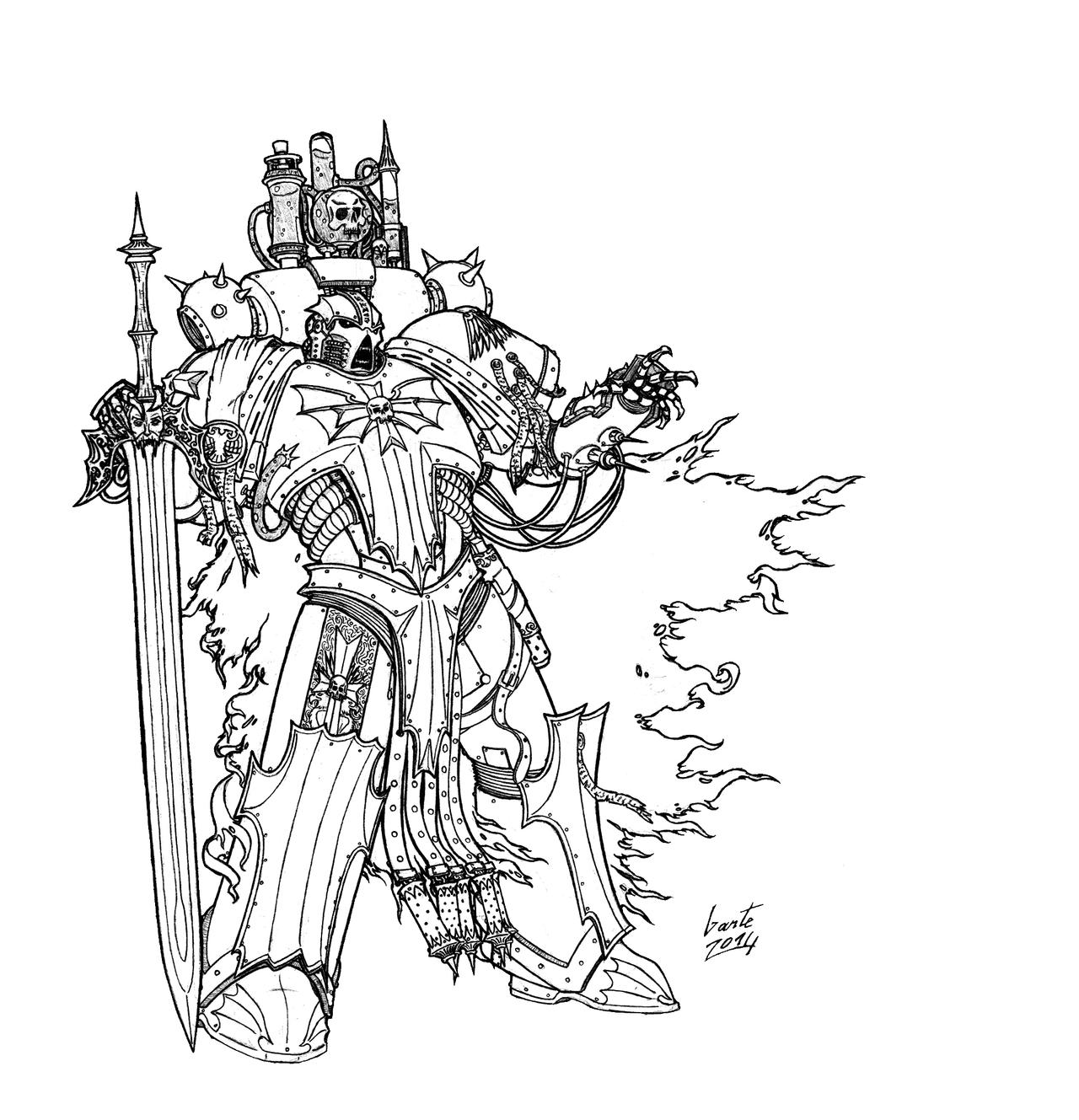 Watch
Ivan Vladimir of the Exsanguinators. His creator's idea was basically to draw Dracula in the 41st Millennium.
The Chapter is a Blood Angels successor that has managed to overcome the Black Rage, but their blood doesn't clot anymore, meaning they need to drain their enemies' blood. Hence why Daddy Exsanguinator here has two syringes and a sword with a syphoning groove connected to his armour through some cables.
Pretty happy with him. Next is a famous World Eater.
Cheers, all, thanks for the interest