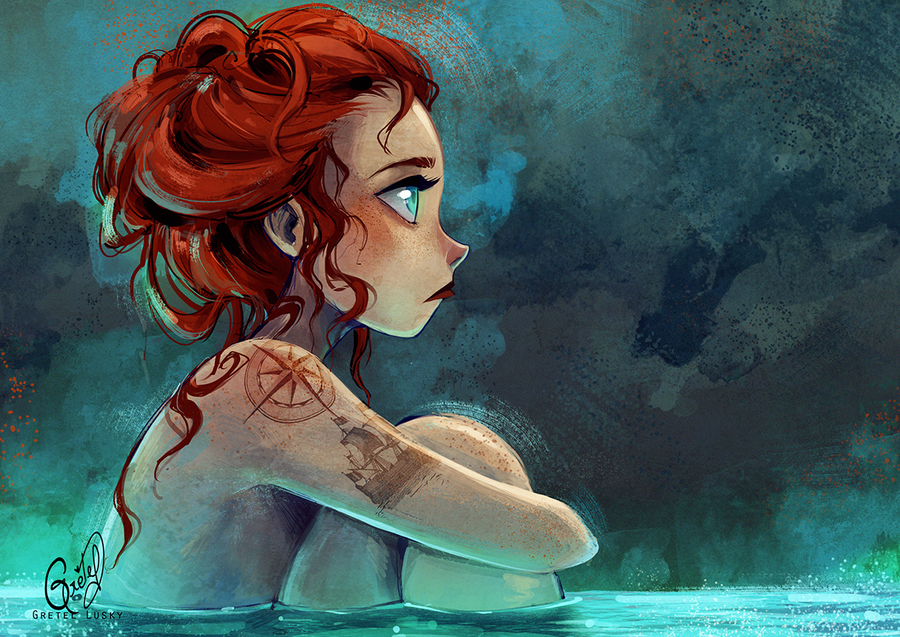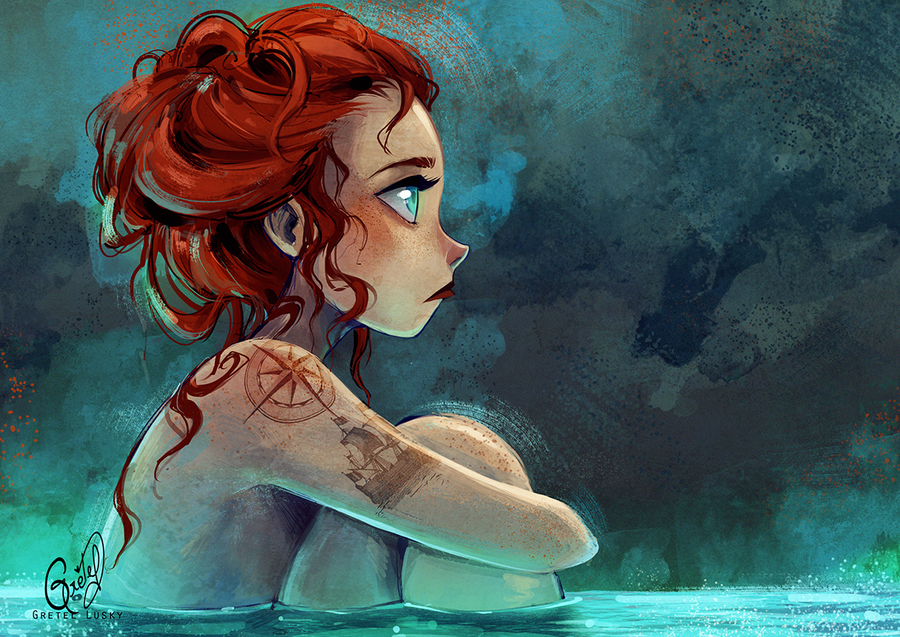 Watch
How I missed digital arttt!!! yisus
I wish you a happy new year everybody!

When I came across this artwork it instantly caught my eye, I loved the colors from the start. The color spectrum from blue to green that is used here sets the mood perfectly, and matches the title of the artwork itself. The red of the girl's hair works really good, it helps in centering your vision to the character. What I also loved about it, is the texture of the brushes, because even though the artwork is digital, it doesn't come across as one. Also the use of lights and shadows is spot on. If I had to find a flaw, and I think I'm a bit strict here

, is that I don't find it very original as a theme.
I was stuck looking at it for a few minutes, getting drawn in to the artwork due to the balance of the cool colors and the face of the character. It had an impact on me, so overall amazing work, well done.
The Artist thought this was FAIR
15 out of 15 deviants thought this was fair.