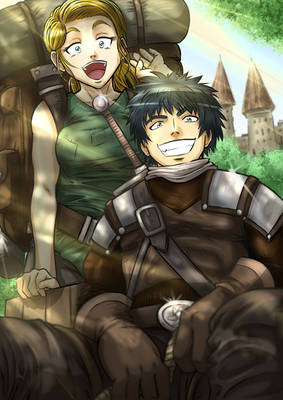 Comic creation support
Support my comic creation endeavours, by supporting me with a bit every month. Every penny counts.
---

Res Mira Arc One 20160303 173552-1
Description
Unlike the much-lauded Durkon Thundershield, Donnergarten is not afraid of trees. He's more concerned with what might be lurking behind or in them.
In the case of Spidercroft Forest, this is an entitely legitimate concern. Armed and armoured knights tend to ride around it...
Previous page:
grendelkin.deviantart.com/art/…
Next page:
www.deviantart.com/art/Res-Mir…
On a sidenote, I hate drawing backgrounds.

So much. I understand why famous artists have assistants to do it.

Image size
1872x2671px 2.91 MB