A lot of people tend to get this incorrect, so I created a super quick few images to clarify what a grem's eyes are supposed to look like when angry or upset, as well as the do's and don'ts of colouring in your grem's eyes!
Eye changing does not apply to hybrids or cypherus grems in anyway, this is only applied to Grem2 ONLY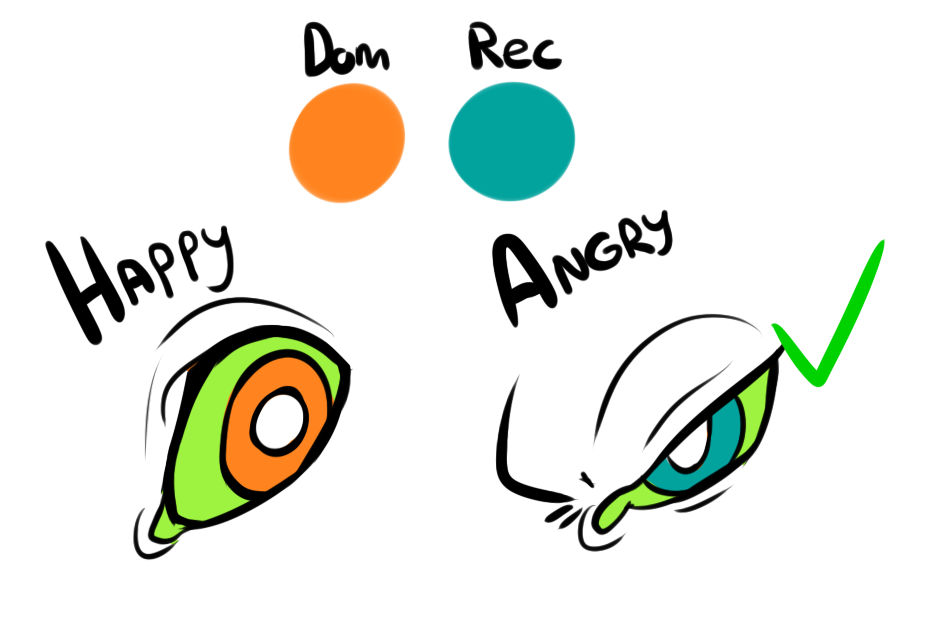 This is a correct way on how to colour in your grem's eyes. The area that is dominant only changes into the recessive colour, this applies to where ever the dominant colour shows in the eyes.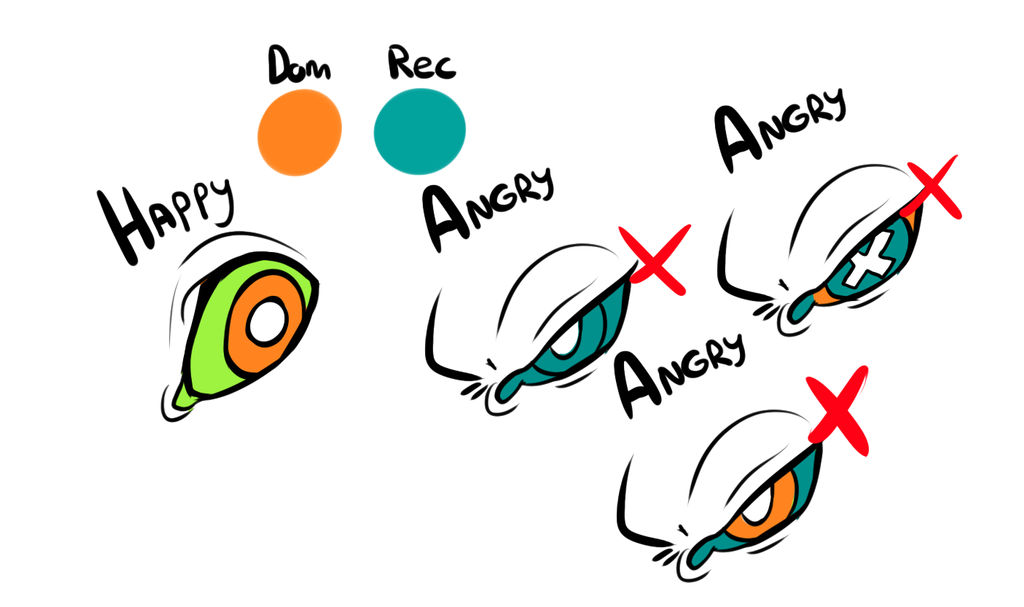 when a grem's eyes change, they recessive colour does not fill the entire eye, does not switch colours, or does not change shape when angry!!!
For special cases like heterochromia, this is what a grem's eyes should look like. (heterchromia is not a trait that is off limits, anyone can do it!)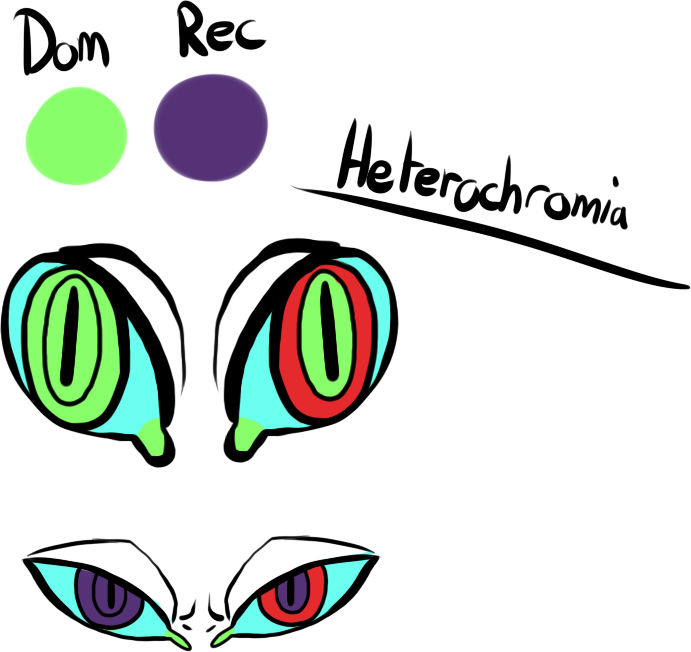 the dominant colour MUST BE SHOWN IN BOTH EYES, they can be whatever colour you want, but the dominant colour in both eyes is mandatory
when angry or upset in anyway, the dominant colour is the only colour that changes within the eye to their recessive.
there we go! hope that clarified things a little better for people.