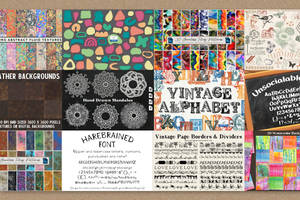 HG Designs Subscriber Area
Lots of high resolution goodies for graphic design including textures, photoshop brushes, seamless patterns and more.
---

Description
or...
'the evolution will be televised' --too many characters for dA. <Shakes fist angrily @ dA>
we were walking around the french quarter one day and i noticed someone had spraypainted 'evolve' on the side of a building. I love found words just as much as found things. I used a few different techniques in the creation of this image. It evolved quite a bit during it's development. Only a fool doesnt take his own advice.
enjoy.
i really want that tradigital category.

I double dog dare you to click full view
Image size
1200x1000px 481.51 KB