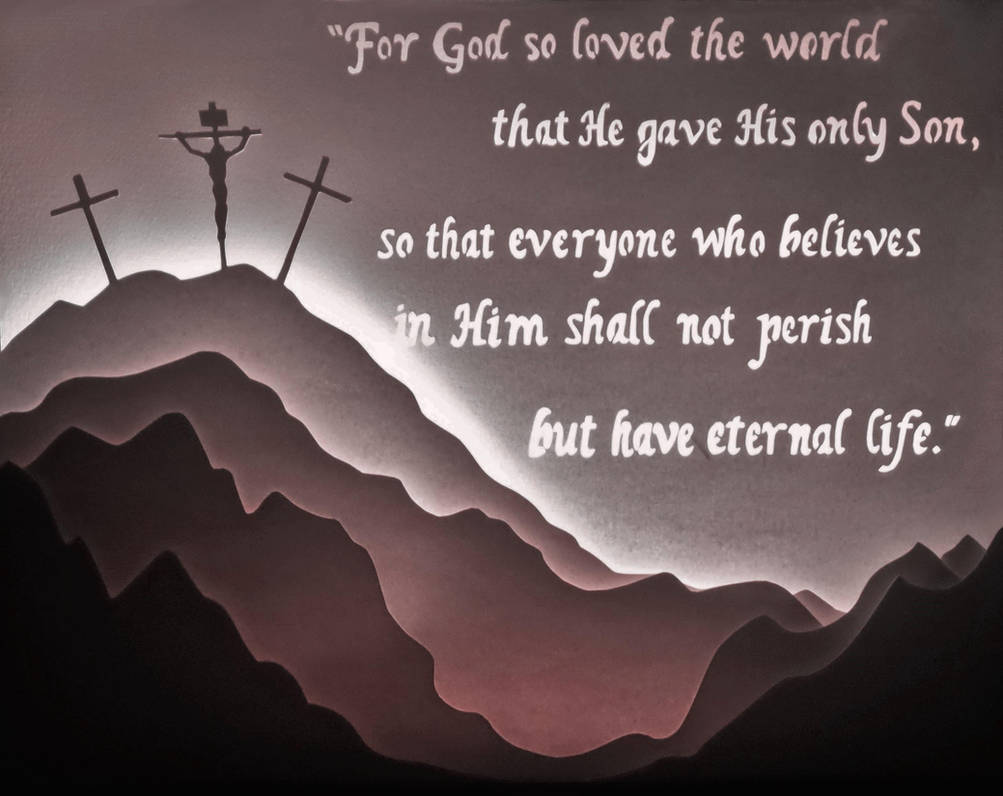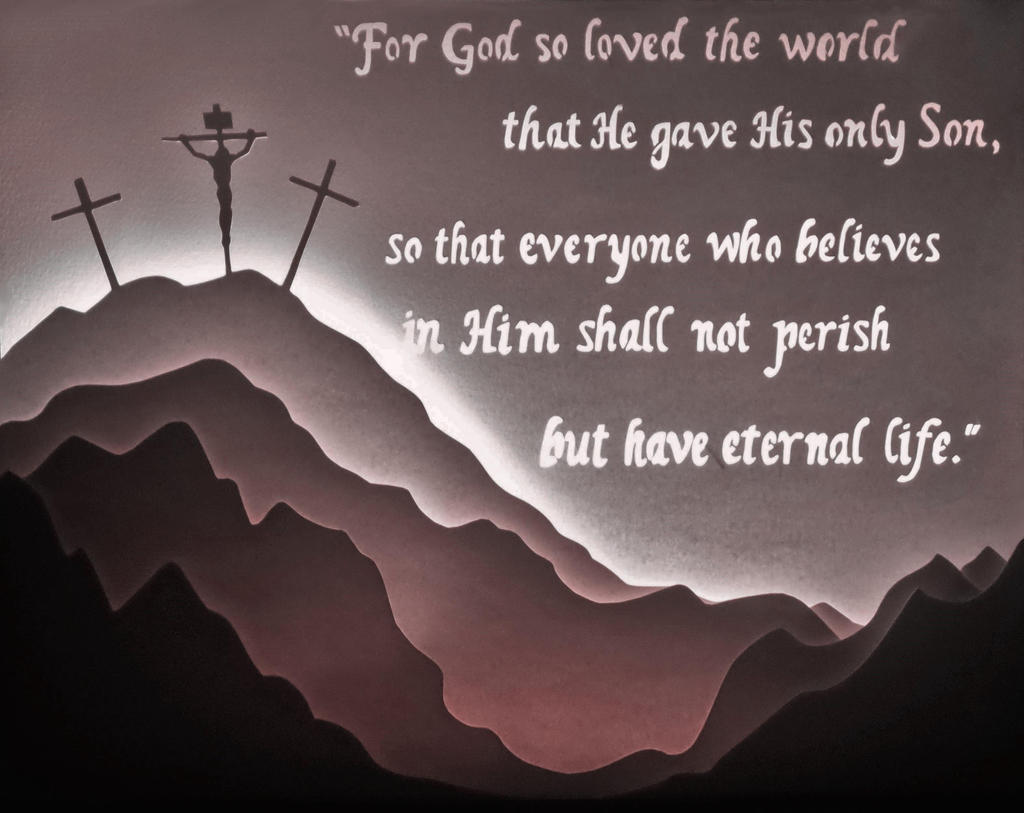 Watch
"For God so loved the world
that He gave His only Son,

so that everyone who believes
in Him shall not perish

but have eternal life."

He has risen!
Happy Easter everybody! I decided to go ahead and work on an Easter themed (more like Good Friday) lightbox during Holy week!
Jesus loves you all! Have a great day!

Very nice! I love the lighting.
Reply
Amen.


And I love your icon.

Reply

god loved the world so much, that he destroyed it inhabitants multiple times
Reply

Whatever. Multiple times? Really? Name them.
Reply

the flood ... sodom and gomorrha ...
Reply

Sodom and Gomorrah were evil. No difference wiping them out than it would have been to wipe out the Nazis. And in any event, I hardly consider the population of a single small town to be "whiping out Earths inhabitants". Mankind has done far, FAR worse (Hiroshima and Nagasaki, for starters).

My personal opinion on the flood is it was localized, not world-wide as is often portrayed. There is no physical evidence of a single time when the entire Earth was covered with water, but there is evidence of a massive flood in the Mid East. (I am sure there are those that will argue this with me, so let me just say to them I am not interested in discussing it.) In any event, God swore never to visit such a calamity on Mankind again.

Both those events were pre-crucifixion, which is what John 3:16 is talking about. The fact that God sent his only Son to suffer and die in our place, so us undeserving humans can reestablish the link to him that was severed long ago. That is pretty much the Christian doctrine in a nutshell. Believe it or not its up to you.

It is interesting that you are willing to give God the blame for the negative things in the Bible. Are you also willing to give him credit and praise for the positive things? You cannot have one without the other. Atheist often do this; take a narrow, closed-minded look at the Bible and cherry-pick certain actions of God they think they can use against him. They then rip these events completely out of context without even trying to understand the reasons WHY God took those actions, and what lesson we as mere mortals are supposed to learn from them.

I recommend you read the Book of Jona, you might gain more understanding.

Anyway, that's my two cents worth. Take it as you will, and have a blessed day.
Reply

You´re comparing the fictious destruction of two cities with "wiping out" the Nazis?
either you´re trying to guild-trip me because i´m german or you´re just a puppet on a string.

Doesn´t matter you answer prooves that religious Fanatics like you aren´t capable of
straight thinking.

---End of Communication---
Reply

Had no idea you were German. Didn't care.

Ad homonym attacks? Bravo. Typical of when liberals and atheist are loosing an argument.

Also, just because some holds a certain belief does NOT automatically make them a "fanatic". It is amazing how you can make such hateful conclusions about a person whose real name you don't even know. So which one of isn't capable of thinking straight?
Reply

He is Risen Indeed!

Reply