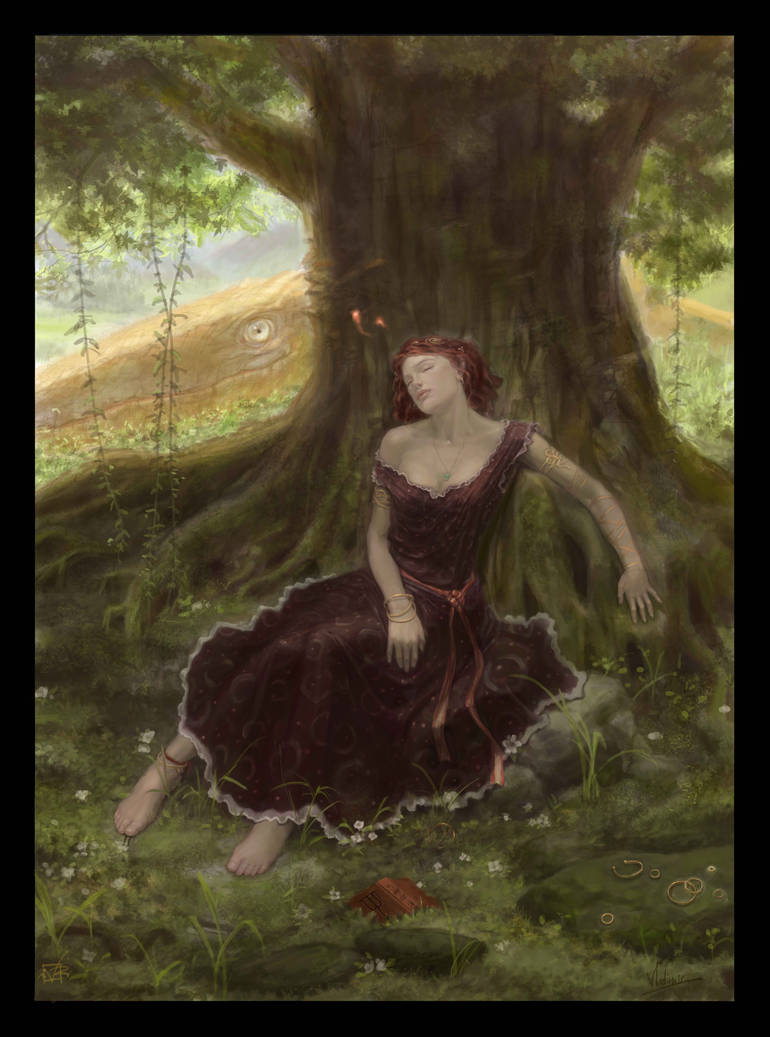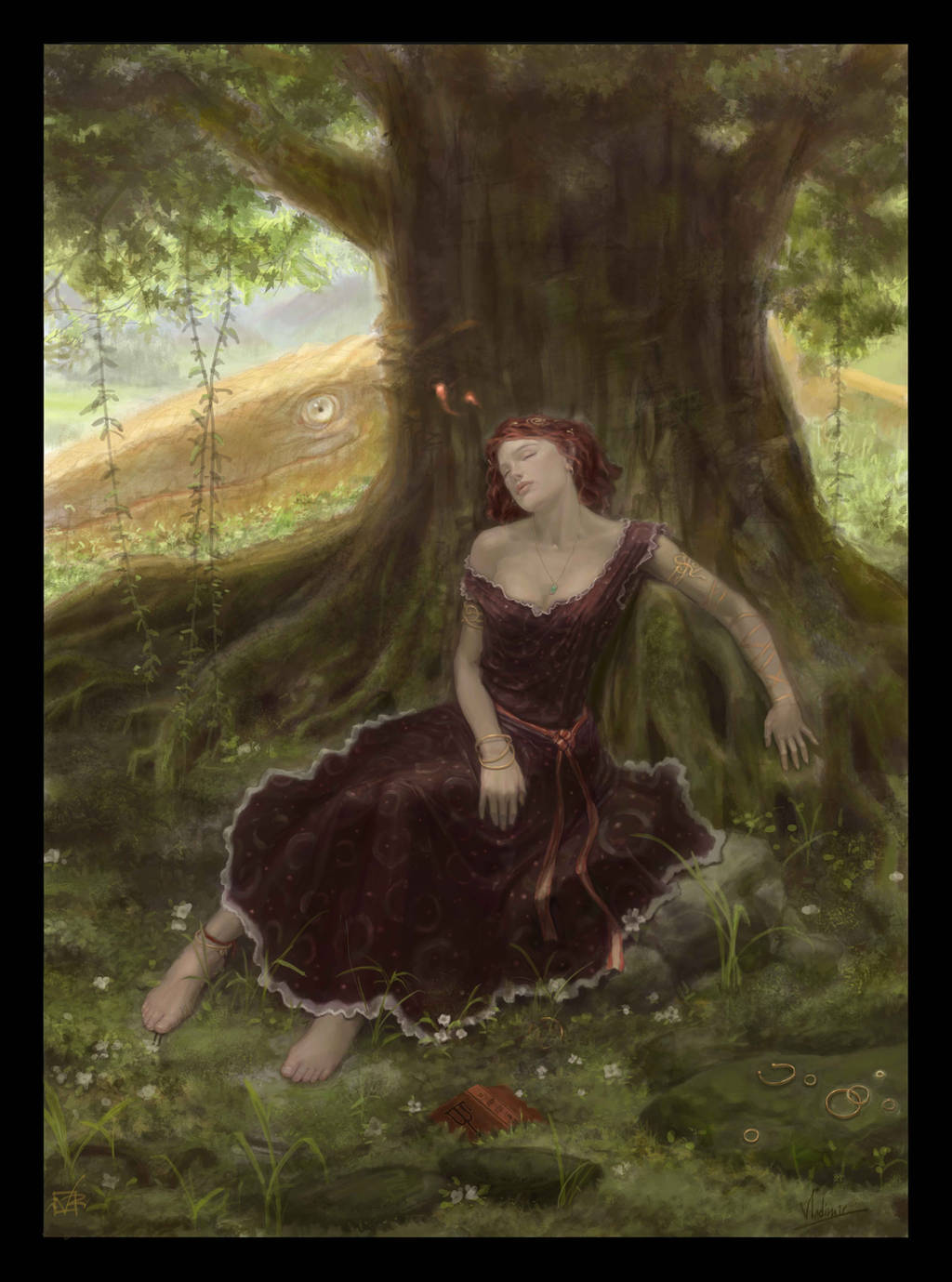 Watch
when I started (loong time ago) sketching and figured out the idea.. my thoughts where dancing around a few ideas.. in one hand had the idea painting about ¨sometimes be careful of what you are wishing for..¨ like in a ancient chinese fable where one man was so devoted to dragons ,that one day the king of dragons heard about that man (and his devotion) , desided to go down to earth and visit him ,the man when saw the dragon king ,died of fear..
so there was one of the idea in mind.. in the other hand : ok here is a girl liening down the tree,..and behind that dragoon whit that large big face and his ¨big round shaped¨eye ,..lookind and looking, stareing, watching.. but.. that beast is really only ¨¨looking¨¨ to her? what is exactly doing?
.. is that one of her dreams? coming to real? maybe that is what she is wishing fr.. ? or the dragon is somehow controling her,(and his mind)..?
and in the middle I tryed to bound all that whit the book, rings, her posture and gests and the two sparks coming out of her head..
¨(yeah yeah,.. oh ho ho! Im a very smart guy!


)¨
by the way the sign¨symbol of the book means _(if my memory is right) ¨arrow¨ in old chines alphabet.. I take a license here and used the arrow like a symbol of the power of penetration,and the power of achiveing places where the old gods are liveing..and the power of make his wishes to be heard.