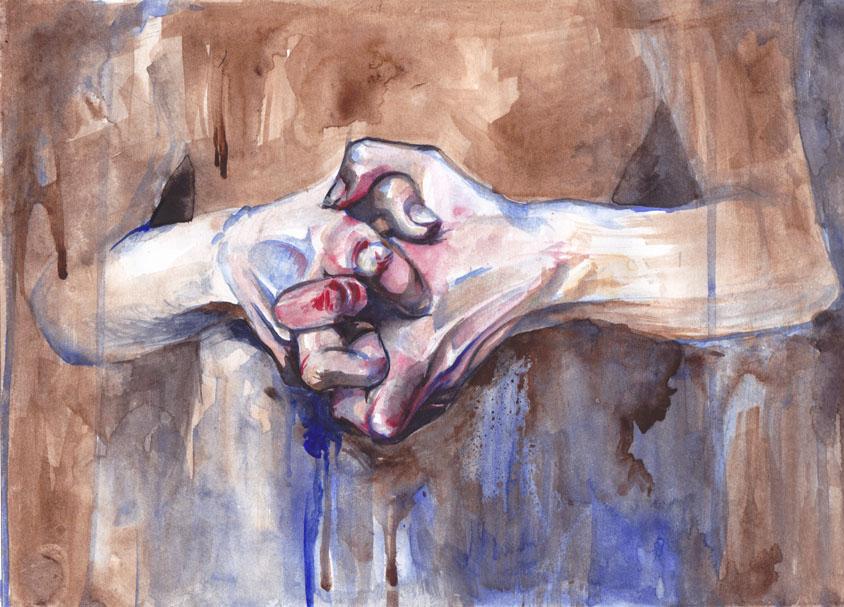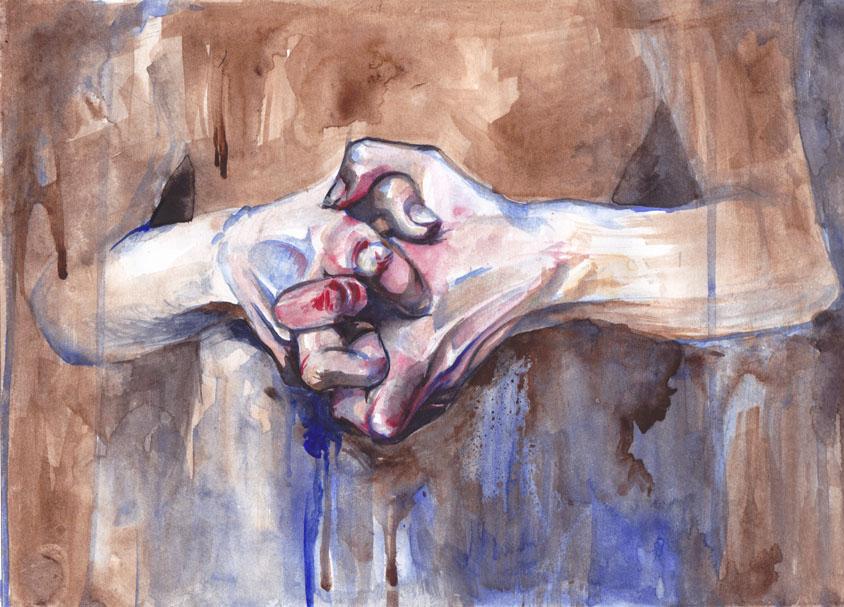 Watch
Based on this photo:
[link]
Thank you ~
x-UndeadKitty-x
for your lovely hands

I hope you like this.
I painted this in my sketchbook, which is not watercolor paper, and I think it shows. I didn't use any ink this time, either. It's been a very long time since I last used pure watercolor (and a limited palette of 4). It's challenging, the set doesn't have black.