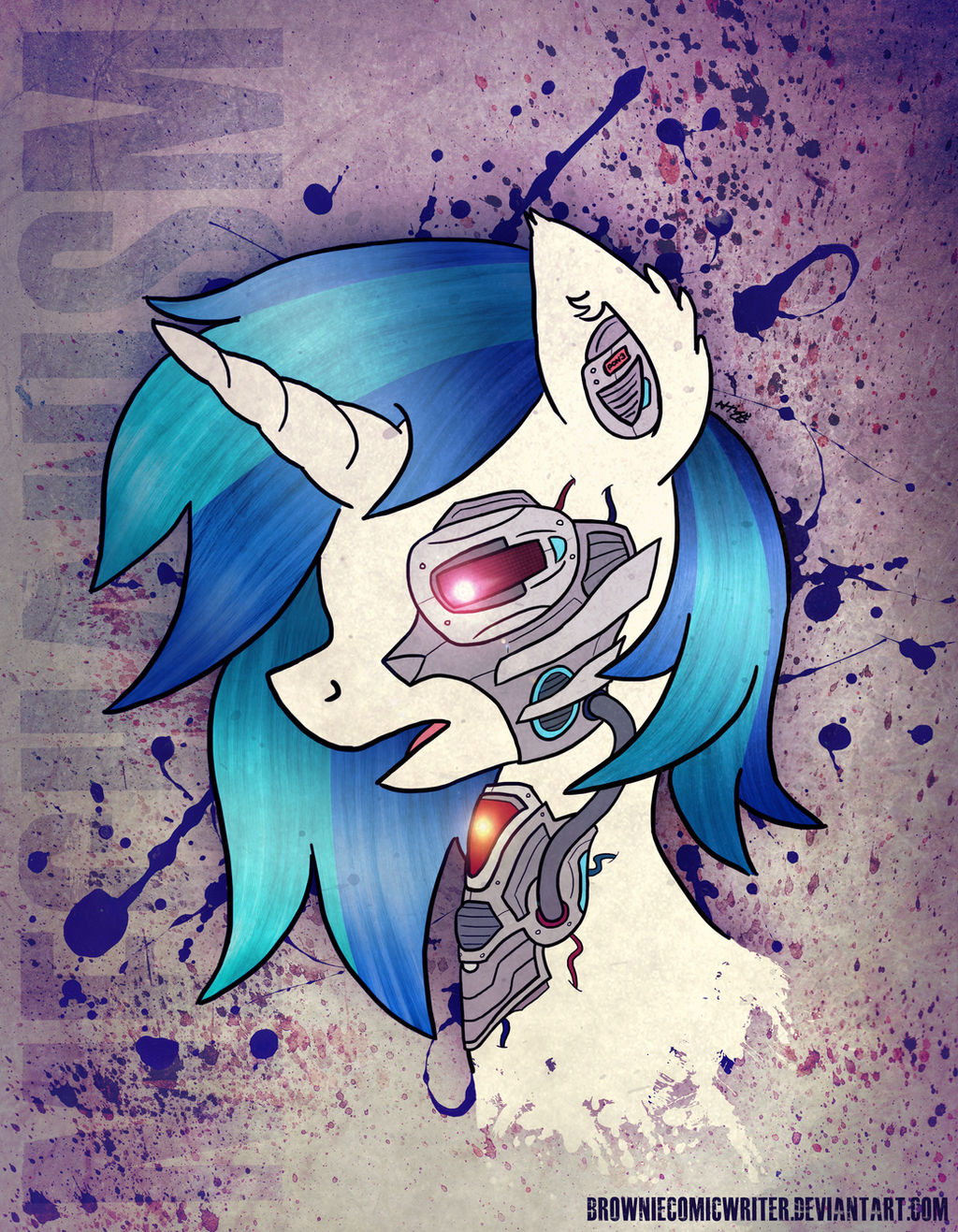 Watch
I wanna be a mobile supercomputer
A vision of the future
Begin the cyber revolution
Mechanical fusion
The perfect evolution
With systematic harmony
I'll run onto eternity
And although this metal's part of me
I shall not lose my sanity

Shatter the flesh and reinforce the bone
Embrace this carbon mesh this power's all my own
Song lyrics:
Glaze - Prototype
Well, here it is. The second new picture along with
Manecut
; the two pictures which were supposed to get me back into the swing of things before going on to do all the things I'd already had planned before my two-week break... but since my graphics tablet hasn't found a replacement cable (assuming that it's even the cable that's the problem,) I'm going to be unable to work on pretty much anything for some time. Although, this might get me back to working on Extra Pony, which doesn't need it because the lines are vectors.
So for now, here's a piece inspired by listening to (and continuing to listen to as I was making it) industrial music. This accounts for the different feel compared to my normal art - my dad described it as "gritty"; I think that's a fairly good adjective for what I was trying to achieve. So anyway, I have had a lifelong obsession for robots, cyborgs, and machinery in general, albeit purely from a fantasy point of view. So I decided, with the help of some fitting music, that I would draw a cyborg pony! Vinyl seemed like the best candidate, for reasons I can't quite describe. Anyway, this piece was a first for a number of things: extensive use of textures/stock/resources made by other people, exploring darker/grittier themes, using custom Photoshop brushes... As for the rest of it, most of the techniques I used were ones I learned from Extra Pony. One pretty major thing that I
hadn't
done before was the cybernetic implants part; it took a while to find the right look - parts were drawn and redrawn, and there are some parts that were completely changed from how they were in the
sketch
.
Resource credits
Overlay texture:
Splat texture
by

Red/brown paint splatter background texture:
splattered paint
by

Background texture:
Vintage Moss
by

Splatter effects at base of neck:
Paint Splatter
brush set by

LCD texture (eye detail):
stocks-257-LCD
by

Hair texture (one I've already used before for Extra Pony):
Golden Hair Texture
by

Other textures (such as the purple splats) did not require credit.
Stay tuned for more (at least, hopefully there'll be more), and as always, brohoof!


Dat glowy effects tho.
Sequel: Polygon