WE'RE LIVE!

I'm delighted to announce that the project I've been working on for nearly two years has gone live on Kickstarter!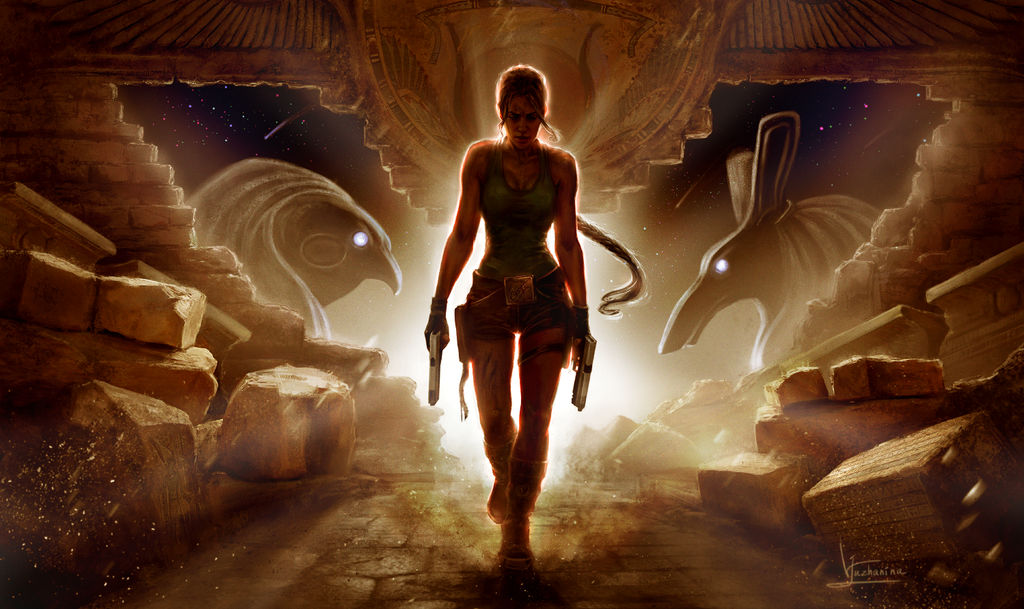 "Tomb Raider: The Dark Angel Symphony
is an EPIC remake of Peter Connelly's finest soundtracks, including Tomb Raider:
The Last Revelation
,
Tomb Raider: Chronicles
and
Tomb Raider: The Angel of Darkness
(co-written with Martin Iveson).
"The core of Tomb Raider: The Dark Angel Symphony is a suite of two albums: one recorded by an 82-piece orchestra at the prestigious Air Lyndhurst Studios, London, and produced by a world-class professional team led by Dr. Richard Niles (an world-renowned orchestrator for Paul McCartney, the Pet Shop Boys, Trevor Horn and more), for the most beautiful and moving Tomb Raider sound you will ever hear. The second is for an album of Peter Connelly's original Tomb Raider scores remastered for the highest-possible sound quality."
This is a true "By the fans, for the fans" collaboration: the album cover/slipcase/promotional artworks are by the one-and-only
Inna Vjuzhanina
, we have limited-edition pledge rewards sculpted by myself and my amazing partner,
Matt Chrich
, and the project is being managed by composer
Peter Connelly
and
Ash Kaprielov
. We will also have featured artists
Tina Guo
(yes, THAT Tina Guo, who performed the rocking theme to Wonder Woman) and
Julie Elven
, the voice of Horizon Zero Dawn and World of Warcraft: Legion performing alongside an 80+-piece orchestra.
We need YOUR support to make this incredible project happen, so PLEASE check out
our Kickstarter page
and support us however you can. Even just £1 helps!
Follow the Dark Angel Symphony:
Facebook
Twitter
Instagram
Tumblr
Website