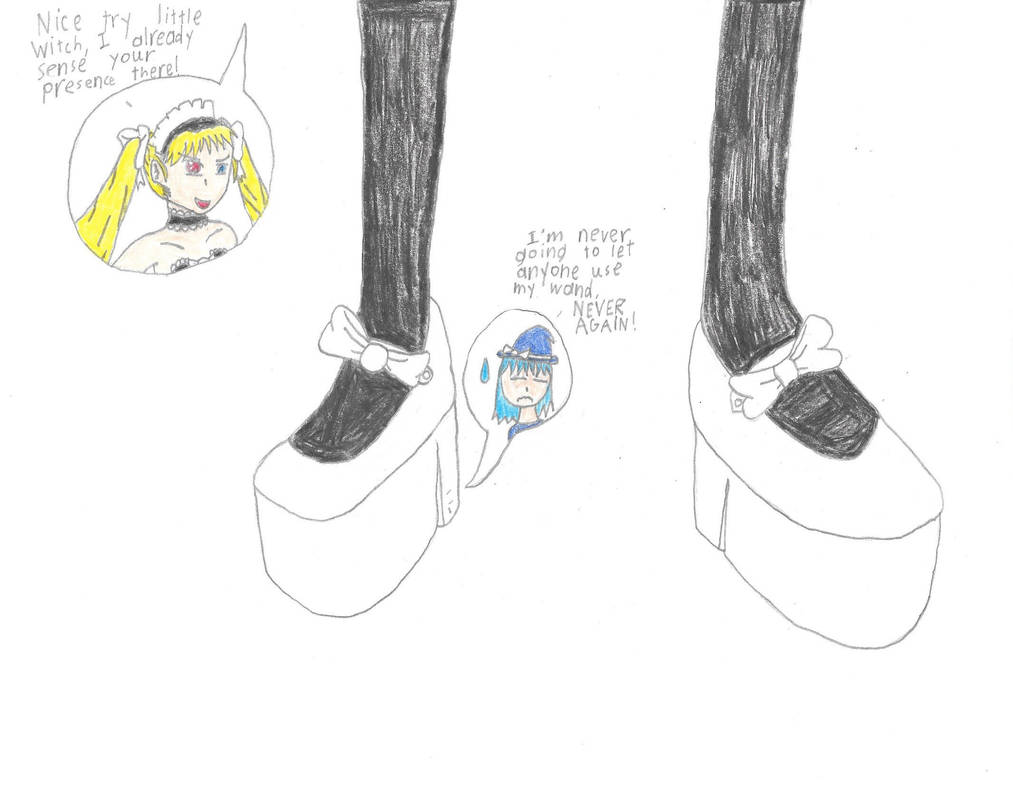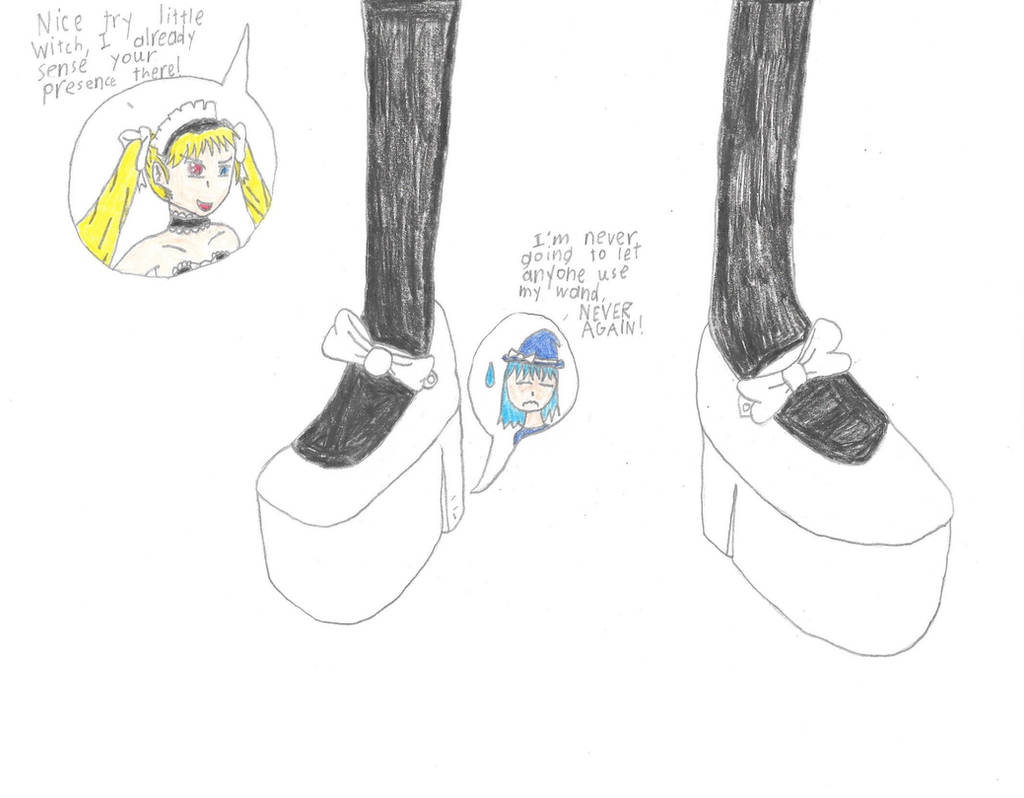 I love the massive platforms, do you plan on drawing even more like this?~ or perhaps even bigger ones?~
Reply

hahaha oh dear, that is a /very/ dangerous spot for her to be! anywhere near Matilda is, really c.c

but this is a pretty cute picture and a good use of Matilda's shoes -w-

and don't worry about the timing, i am almost always late when i try to time stuff >w>;;

but yes, this is pretty great. thank you!
Reply

You're welcome and thank you for your comment!

Let's just say that Fifi ran out of hiding spots so she decided to choose the more risky area.
Reply