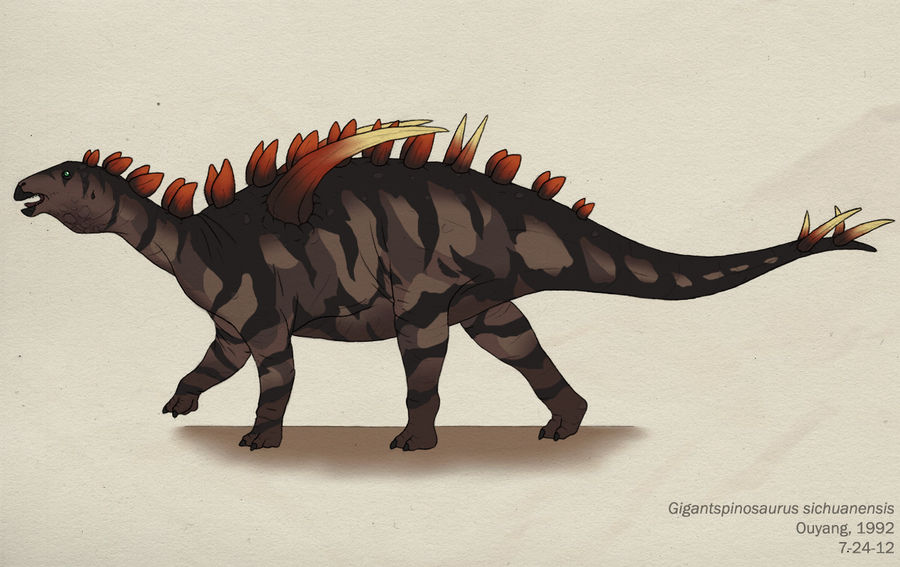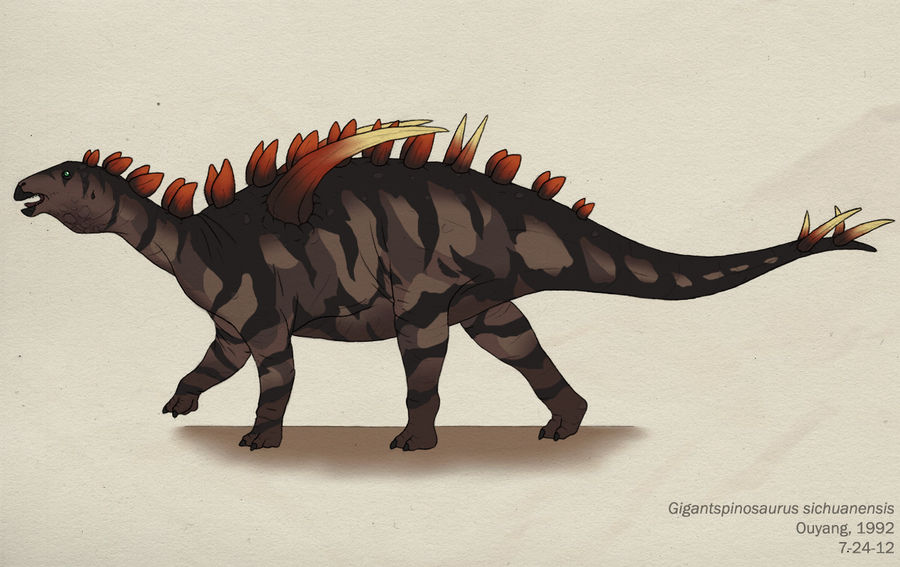 Watch
project: DINOSAURIA
specimen 058

GIGANTSPINOSAURUS SICHUANENSIS
"Sichuan Giant Spine Lizard"
Ouyang, 1992
Length: 4.2m (14ft)
Weight: 700kg (1500lbs.)
Location: Sichuan, China
Era: Oxfordian age, upper Jurassic (155 million years ago)

Classification:
Dinosauria
Ornithischia
Thyreophora
Thyreophoroidea
Stegosauria

Notes:
Despite being named in 1992, Gigantspinosaurus was practically unknown in the West until more recently, as it was only described and named in the abstract of a lecture at the time. It wasn't until around 2005/2006 that it became more well known when it was redescribed and included in a review of Stegosaurian taxa.