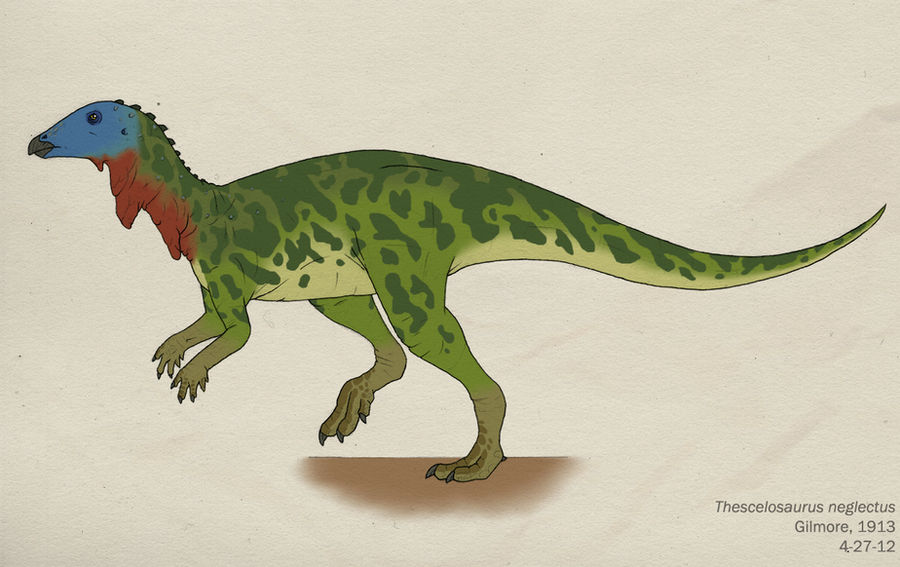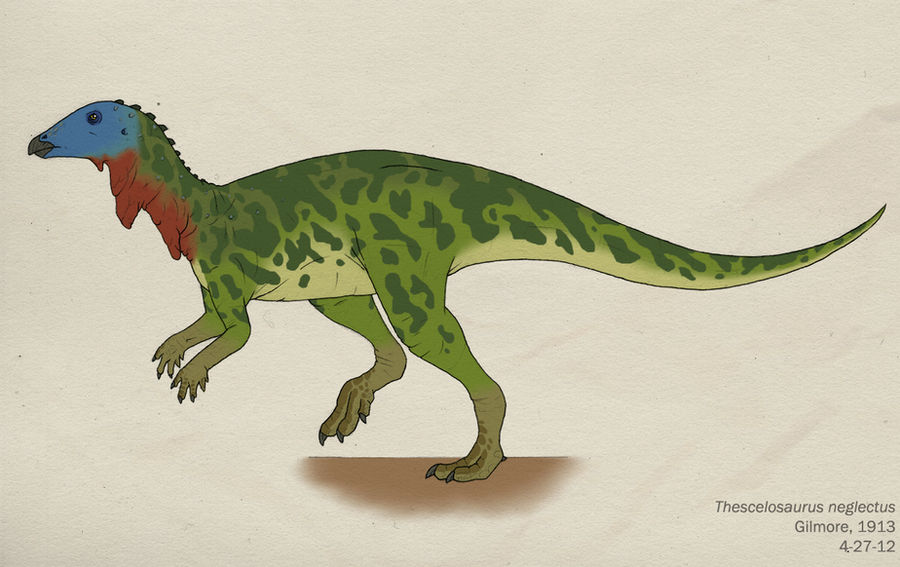 Watch
project: DINOSAURIA
specimen 034

THESCELOSAURUS NEGLECTUS
"Neglected Marvelous Lizard"
Gilmore, 1913
Length: 4m (13.1ft)
Weight: 300 kg (660 lbs.)
Location: Wyoming, USA
Era: Maastrichtian age, upper Cretaceous (65 million years ago)

Classification:
Dinosauria
Ornithischia
Cerapoda
Ornithopoda
Thescelosauridae

Notes:
The first Thescelosaurus remains were discovered in 1891, over twenty years before they were first properly described and named in 1913. For this reason it was given the specific name neglectus.

Synonyms:
Bugenasaura infernalis Galton, 1995

I love the neck flesh!!!!

like malevouvenator said, (even if it is speculation), plates would have been cool
Reply

Nice colour pattern and I like the neck flesh! But I tought this guy have a proto armour in the body
Reply

it's possible that the scutes that morris described were not actually from thescelosaurus, so it's still up in the air.
Reply