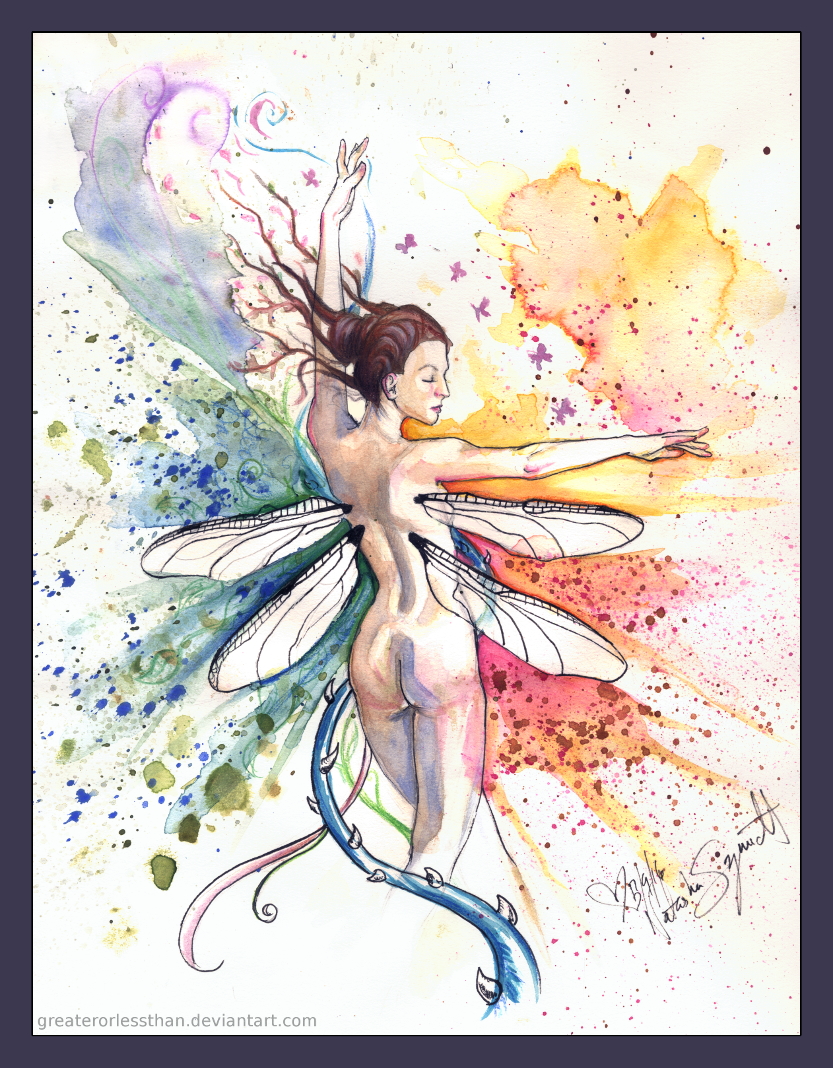 Watch
media:
watercolor, pen, colored pencil
Golly jee it's been a while since I actually completed a painting. Well, here you go. In all her lovely naked bum glory.
Something a little more dynamic than my usual stuff, I suppose, but

it's been a while. A lot of stuff is different in my mind now, and apparently part of that is that stuff is suddenly more dynamic.