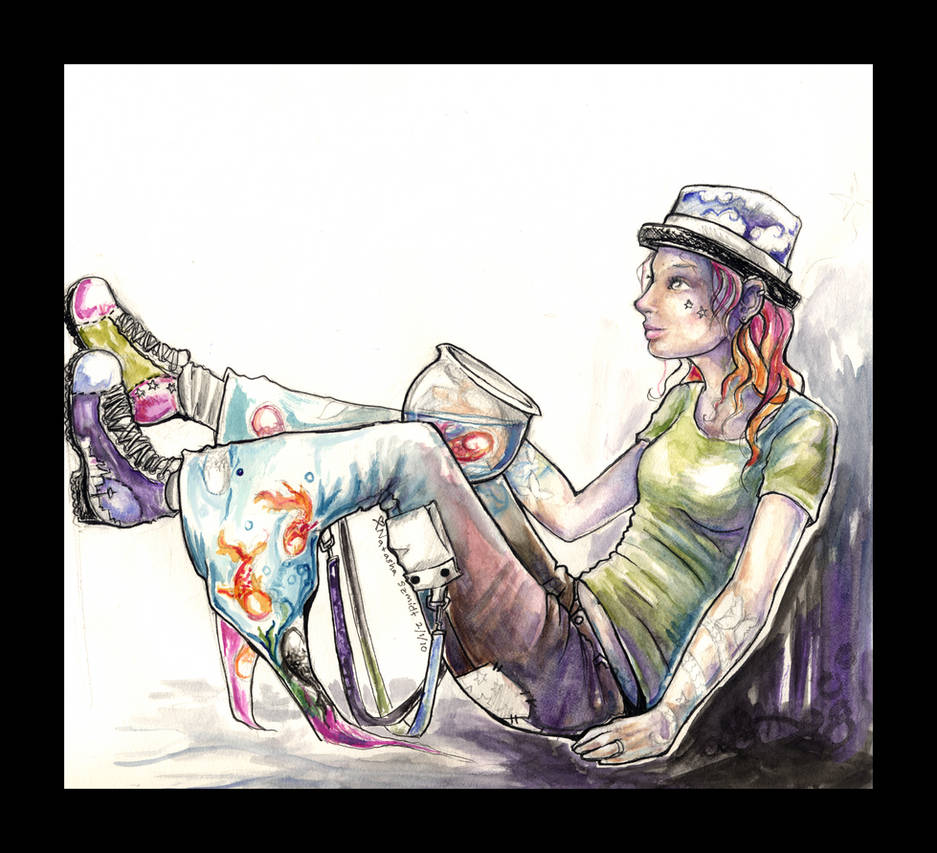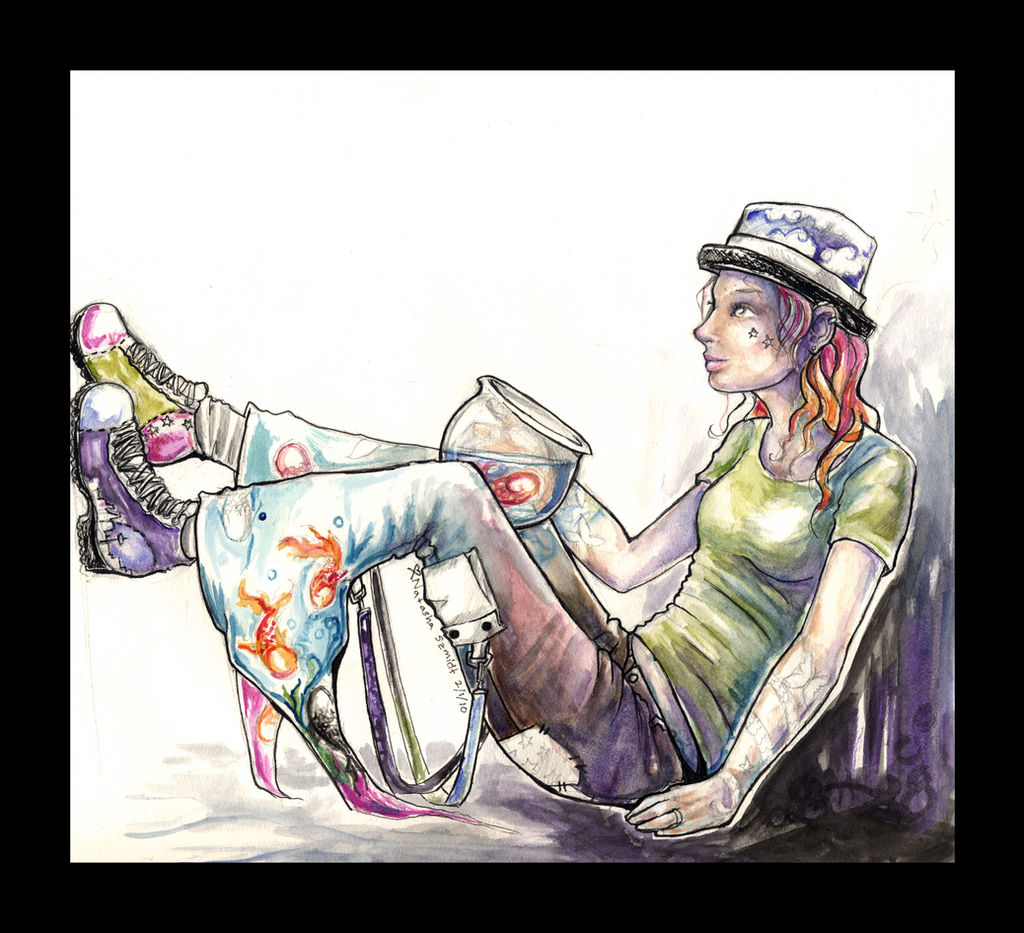 Watch
watercolor, pens, pencils, on amazing paper from a secret lover

The concept for this just jumped into my head quite suddenly.
And zomg someone needs to make me those pants. And the shoes. And everything else.
I'm highly amused that for once, the earrings are the most boring and unobtrusive part of my picture.

OMG I love the clouds in the hat!!!

and the little city on the boots XD
Reply

Delirium from Neil Gaiman's Sandman series?
Reply

this is genius.
i love it.
Reply

As always, I am amazed by the clothes and the shading on the skin. The bottoms of her pants are endlessly fascinating...
Reply

You handle watercolors beautifully. I'm still working on getting to that level.

Good job. I like the use of transparency with the bowl and hand, and I like the images on the arms.
Reply

I love the colors! And geez, I want those pants o Ao;;
Reply

Holycrap awesome pants do want. D:

And I love the colours.. as usual.. very beautiful~
Reply