Hey all. Been a while. Working in an actual job certainly puts me away from here.
Anyway, on to something very different, I'm opening up commissions, all to help a good friend out.
The below link puts it better than I could, but to summarize
OtaPotato
and her mother are currently homeless and making their way back to their family almost half a country down. A YouCaring Donation box was set up to help them on their trip back. I already made my donation, but I felt it wasn't enough on my end.
So here's the deal:
I have these simple little Button Icons. They were originally made for various roll20 RPG games that I play with the Youtube Channel
Conjoined Cast
and other TRPG groups (Look 'em up, it's silly, if mature fun. But absolutely not the important part of this journal), but they're also great for Avatar Icons!
Some Examples: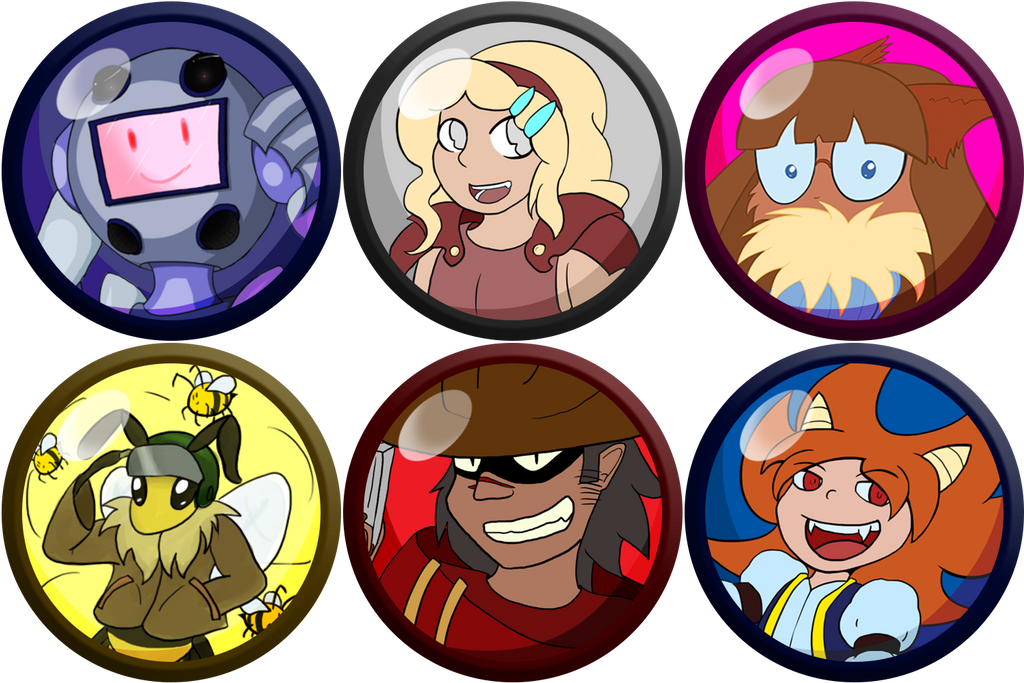 They're cute, they're simple, and they're only a dollar! Or pay what you want, since it all goes to a cause ($5 gets you an extra icon, and every extra $5 after that will net you an extra token). This is complete with multiple files between 50px to 500px (the above examples are 500px each), great to use for multiple sites!
These are the 50px counterparts, to compare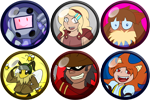 So here's how this can work: if you donate through YouCaring you get a receipt. If you show me your receipt for this particular cause through note or email (blurring your name is fine, I can keep count of how many people donated), I'll make you an Avatar Token of a character of your choosing.
And this applies to anyone who's already donated to the cause as well.
So to summarize:
Donate (or have already donated) at least $1

Send a proof of your receipt to me on Note or Email - as well as the charas you wish to have icons of along with refs/descriptions

Get an icon for 6 different sizes (50px, 100px, 200px, 300px, 400px, 500px)
$5 gets you two icons
Every $5 afterwards gets you an extra icon on top of the first two ($10= 3 Tokens, $50 = 11 Tokens).

Money goes to a charity for a pal
No really special terms of service on my end. These are meant to be very simple and are not the most detailed things. I am getting none of the money and it should all be going straight to Ota's Paypal account. I want this to be a simple set of commissions with no headaches for anyone involved. If I appear slow, just poke me and I'll do what I can.

I am going Ten at a time, but I will keep track of any others who approach me. This is simply so you know how many I'm currently working on.

--FILLED--

--OPEN--

--OPEN--
--OPEN--
--OPEN--
--OPEN--
--OPEN--
--OPEN--
--OPEN--
--OPEN--

To add to this: here are other friends offering commissions and spreading the word to help Ota out. I'd say give them a look for other commissions as well. So if you want lots of pictures, I suggest going to them first, because my commissions are for anyone who's got a receipt for this campaign.

Help a Pal Out! YouCaring, Please Share!
Emergency Commissions- For a Friend
Hey Lovely People *Edit Please look~! (OPEN)
[link]

I am closing my commission requests when the YouCare donations exceeds the goal, and I will finish whatever remaining commissions I have received by then.