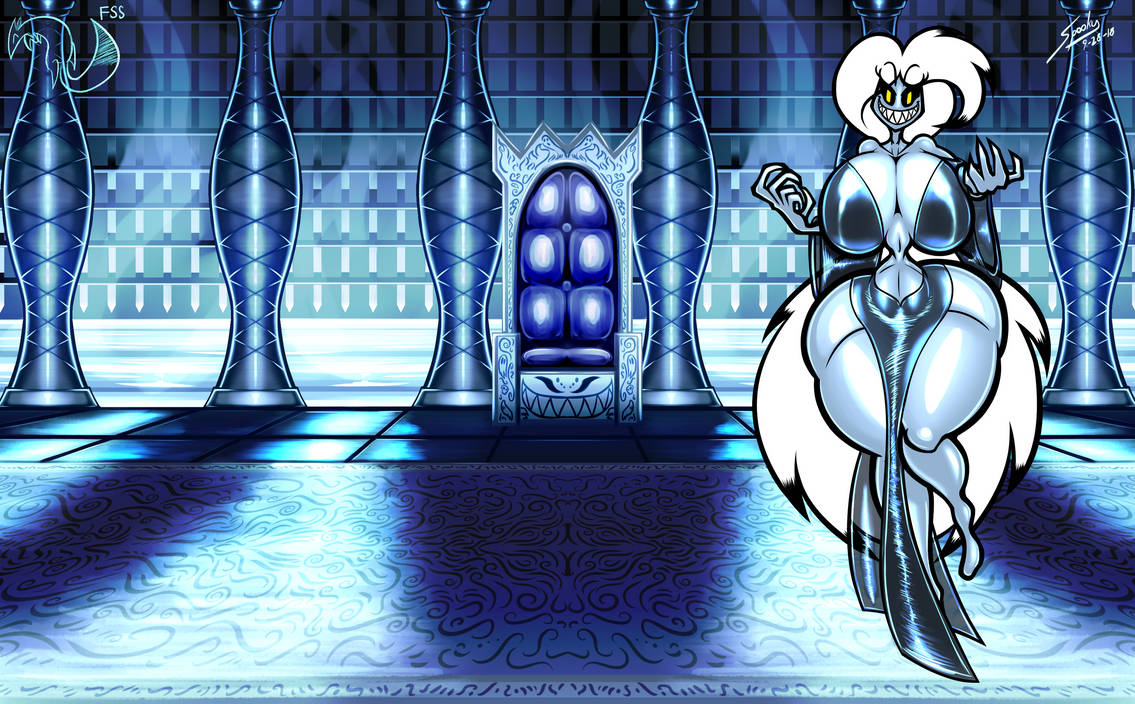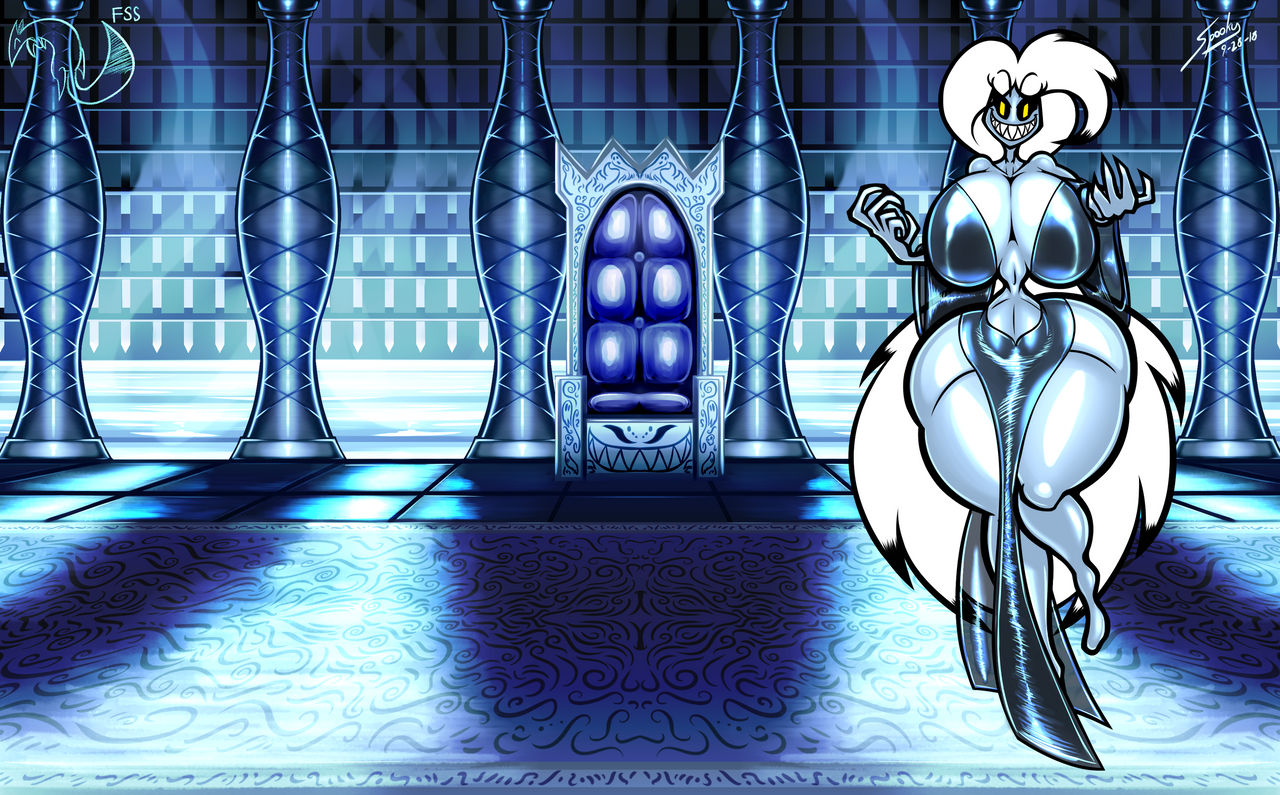 Watch
The October Wallpaper is out!

Spooky's throne room is pretty creepy! Though it looks like it could play host to a brawl or two! Such dramatic lighting! And the wailing of the soul pits behind it really add a nice touch!
This is an refurbished version of a updated version of Spooky's throne from my stalled quest/comic/ask blog/whathaveyou. I'd really like to continue stuff in Spooky's world sometime but lately things have just been too busy and I really wasn't happy with the results last time in the way I had to go about things (making individual sprites and such) because I felt like I wasn't delivering enough quality and I couldn't let myself relax on it.Maybe I can do better sometime in the future or chill out more about it. if it's something you all would like to see in the future, let me know! Comment on this picture or keep on voting for stuff with Spooky! I'm really interested in your feedback!
Still, for the spookiest month, we have the Queen herself! There are a few different sizes plus some phone versions (there are three of those, a regular, translucent and nude one.) You can get those in the attachments. <3
Thanks again, and if you're a patron of mine, don't forget to vote on this month's wallpaper while you're at it!
(If you're not, the minimum is only $1 and you get to vote on monthly pictures and wallpapers and junk! o.o! And I sometimes post in progress goodies and stuff like that.
n.n; It's really just a tip jar to help support my work, but I really do appreciate every bit of it!)
~Spooky

P.S.: You can download the various versions here!

There are naughtier phone versions on Patreon. ;3
---
Fox Saliant Studios | Various Happenings
Patreon | Ko-Fi | dA | IB | FA