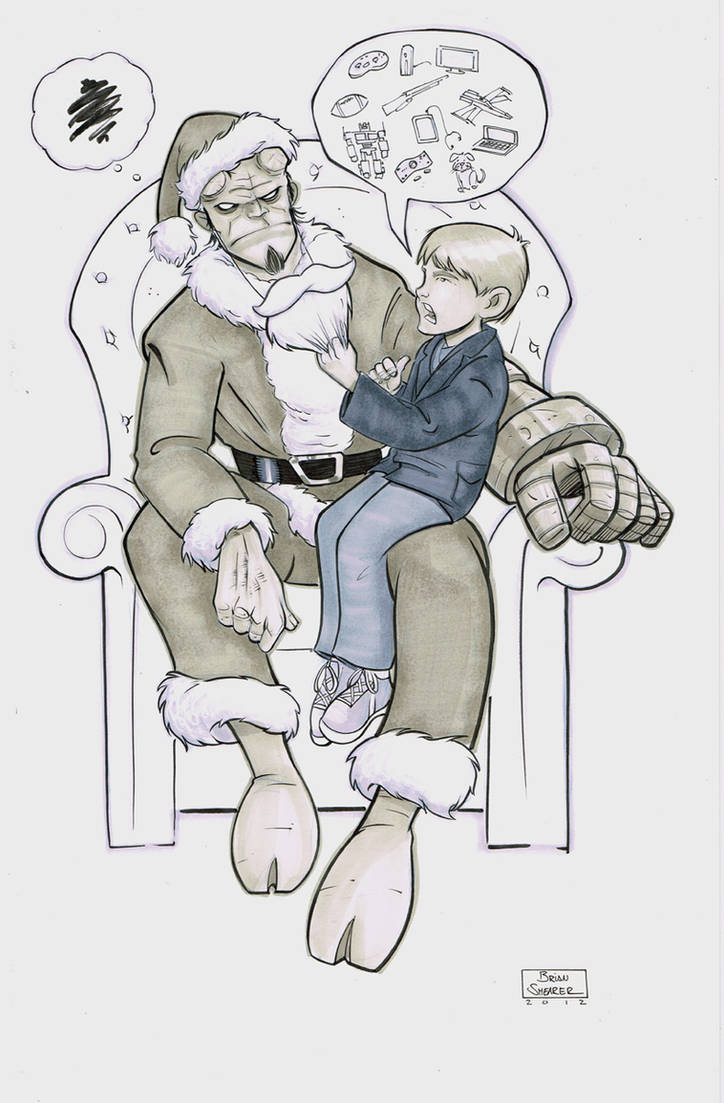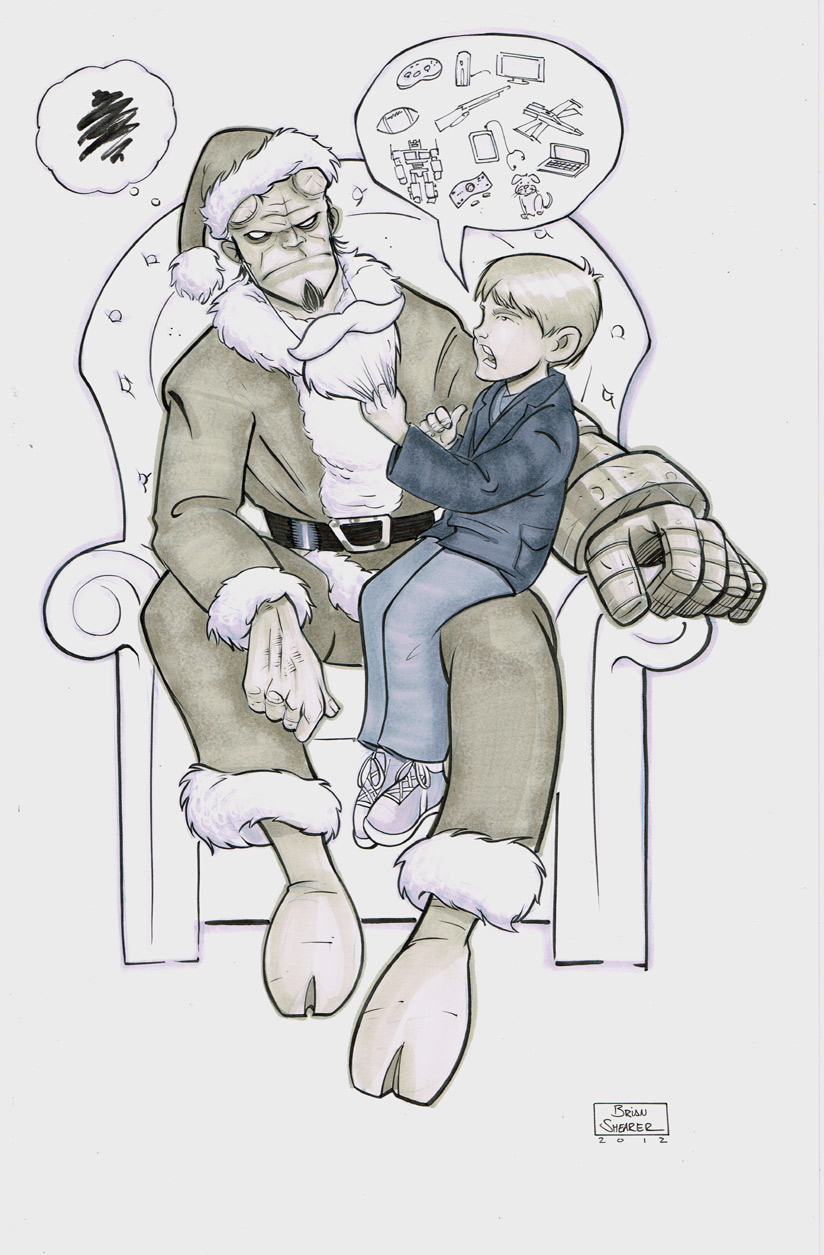 Watch
Hellboy as a mall Santa Claus.

I'm available for commissions. Contact me if you're interested.

Amusing. He's usually pretty good with kids, though. That 'I'll fight the Minions of Hell itself to save you' mentality he's crippled with.
Reply

I'd get up there and say, "Yeah, Santa all I want for Christmas... Can I take you out for a beer?"
Reply