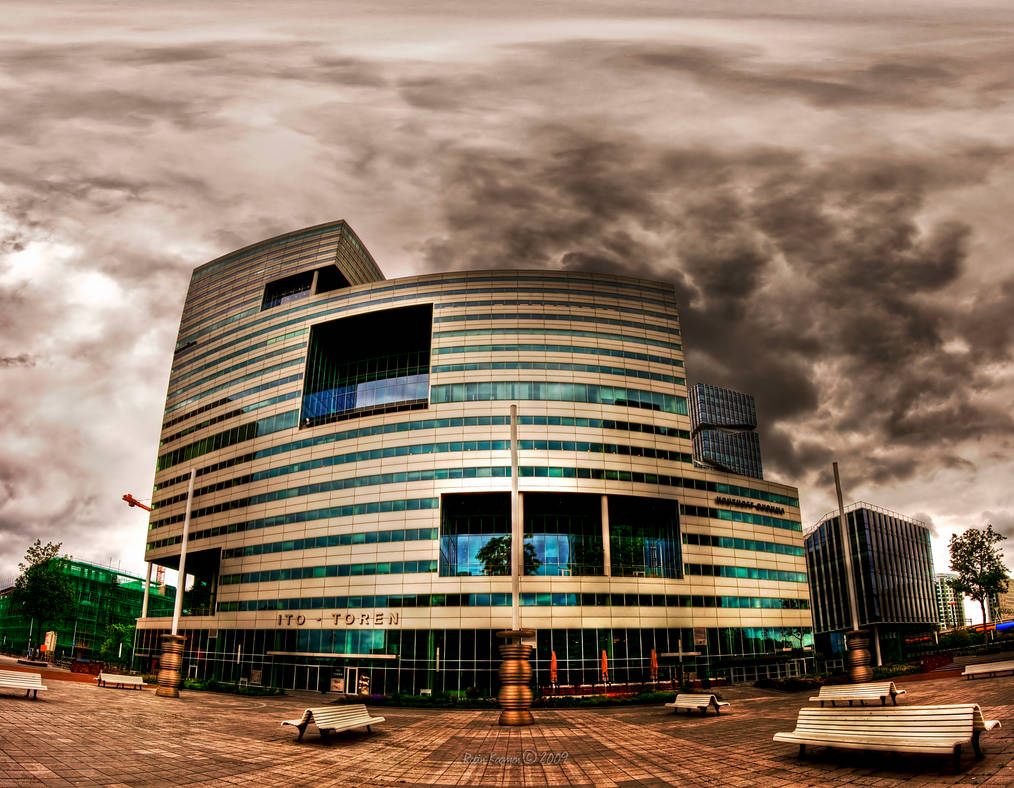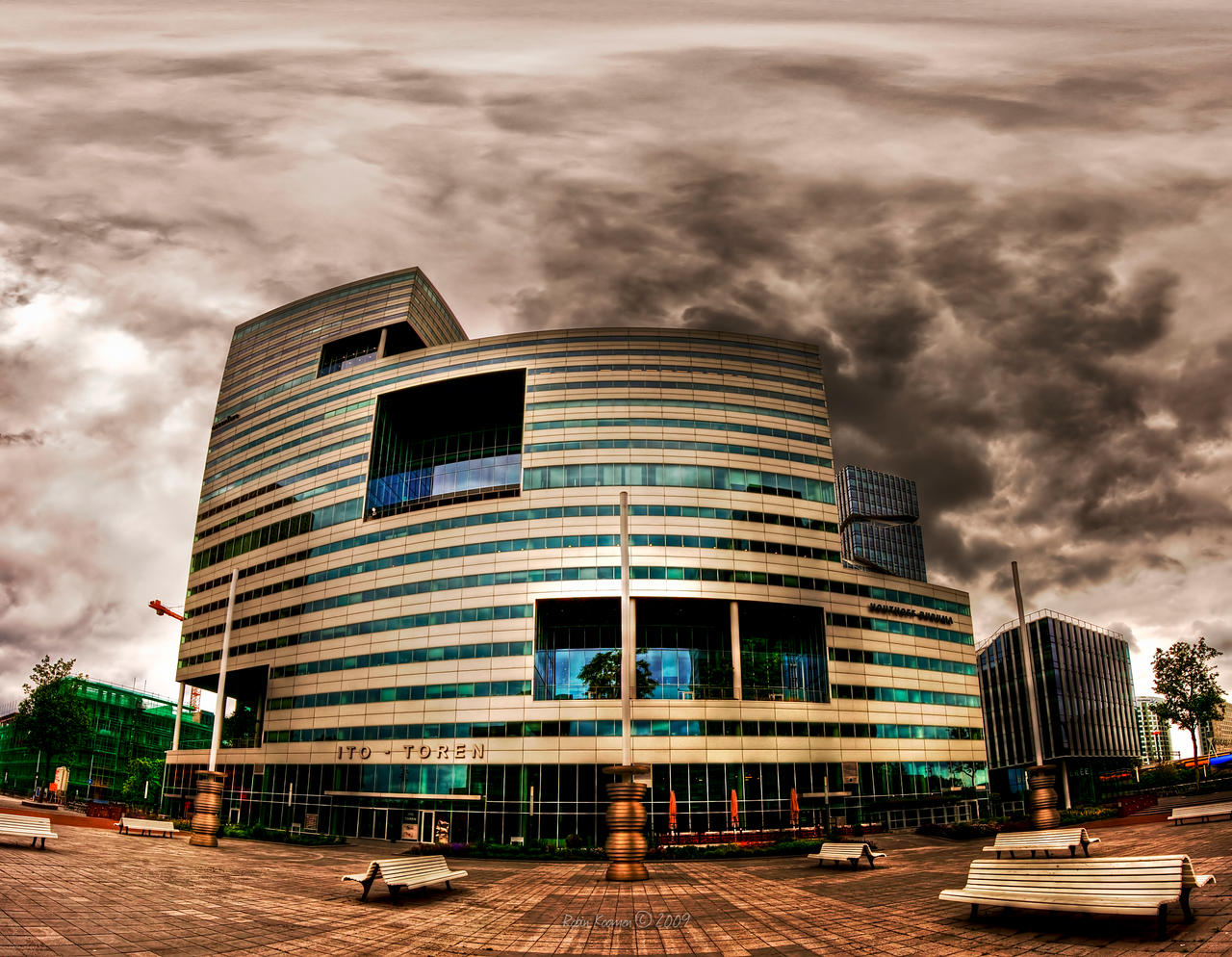 Watch
The last one out of Corporote dominators in Amsterdam
I'ts an 11 image stitch
I'm really satisfied about this one because there are not stitching errors. I finally think i know how i can get rid of them a bit.
Workflow panoramas:


Canon EOS 40D and sigma 10-20 to create 11 Horizontal shots


Lightroom to create 3 exposures (ev-1 ev0 ev1) of every single RAW file


Lightroom to export all as TIFF


PTGUI to create 3 panoramas


Photoshop to crop images for first time (using recorded action)


Photomatix to create the(5) different HDR's


Photoshop to stack layers


Photoshop to add layer styles


Lightroom to do some minor postprocessing (mostly color editing)


Neatimage to sharpen and reduce noise


Photoshop to paste name tag and save as JPG


Upload to


----------------------------------------------------------------------
©2009 Robin Koomen
Please do not take my work in whole nor in any part. It may not be published, reproduced, altered, transmitted or uploaded in any way without my written consent. My work is exclusively and it does NOT belong to the public domain.

Thank you for viewing, faving, commenting and respecting me and my works.
This photograph is very beautiful. I can appreciate the hard work that goes into stitching images together, and 11 (!) of them is a
lot
of work. I'm impressed.

The first and most important aspect of this picture that I'd like to comment on is the colors. The rich bronzes, muted yellows, and finishing greys of the overcast sky give this picture immense depth, richness and character, while at the same time, highlighting a particular feeling, a sobering and serious mood. The particular colors chosen / photographed communicate this very, very well. A smaller but well-placed part of the colors in this image is the use of the blues in the windows - adds a crucial little pinch of brightness to the shot that I think is very well placed.
Secondly, I believe that the composition of this picture adds a wonderful and refreshing variety to it - while there is a central focus, there are a lot of interesting things happening behind the building in the middle of the picture. The building behind it at the top right is very cool looking, and the rest of them give this picture an excellent backdrop that tells a bit more of a story.
The curve of the image, especially along the ground, gives this picture a level of dimension that works very well with the actual depth of field. I really, really like how the benches are placed in different levels of depth and I think that aspect of it adds another level of interest to the picture.
Overall, this is a picture that is great because of the many elements that come together in it, and I believe it's very well done.

Great work, I'll be

ing you!

The Artist thought this was FAIR
2 out of 2 deviants thought this was fair.

Great shoot.
Excellent colors.
Reply

Great work! I like the randomness of those benches

Reply

Reply

is t a really good workk and i like the way that you explain the step it is very usefull. congrat!
Reply

Stunning image.

Thanks for posting the workflow too, very useful for a hapless amateur like myself!
Reply