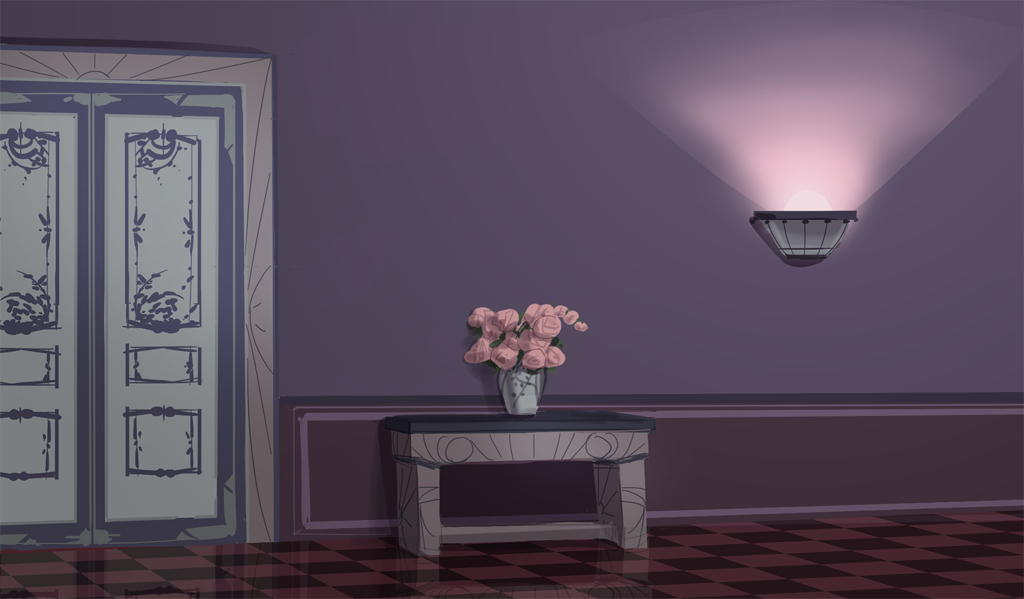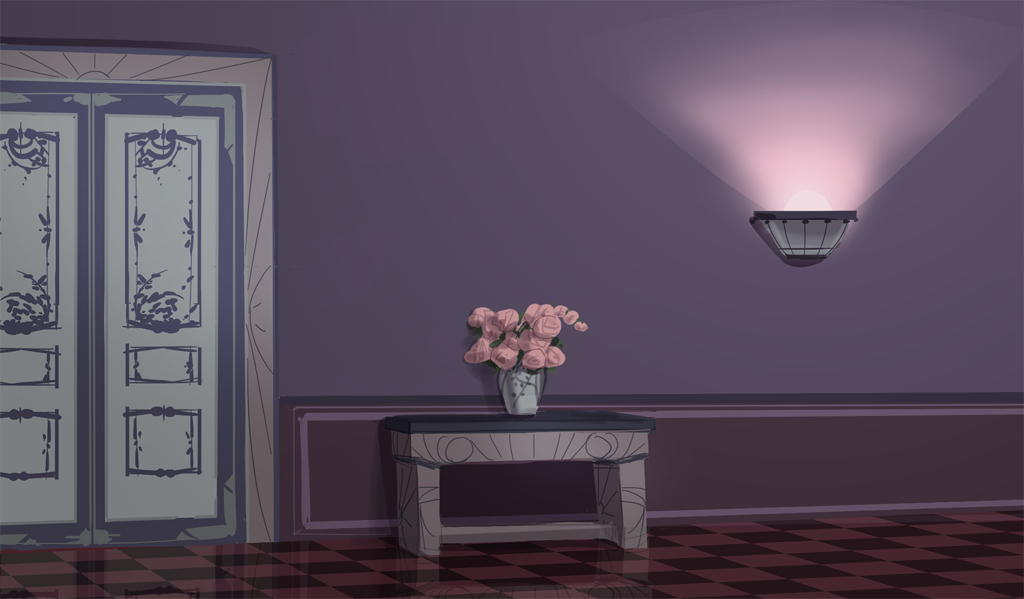 Watch
A background from Touhou Mecha
[link]
, a visual novel I made based on Touhou Project's Subterranean Animism.
[link]
This is the interior of the Palace of Earth Spirits, though the only things that would tie it back to the Palace of Earth Spirits in Subterranean Animism are the checkered floor and the overall purple-ness of it all.
However, the only other thing that shows in the background of stage 4 are the stained-glass windows with the birdlike patterns, so I'm mostly free to do what I want here so long as I remember it's a western-style mansion of sorts. I wanted this to be usable as a room and not just as a hallway, so no windows.