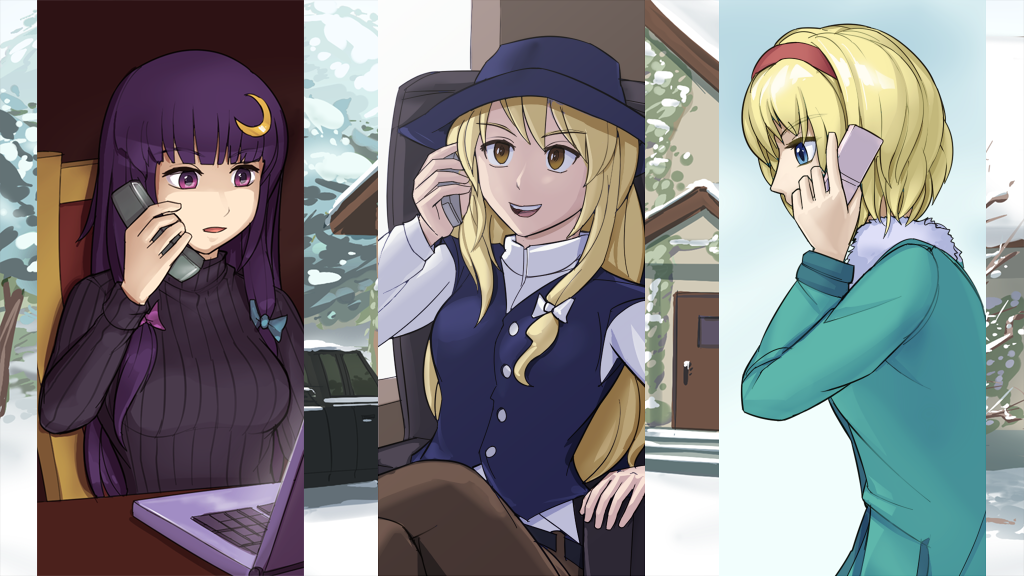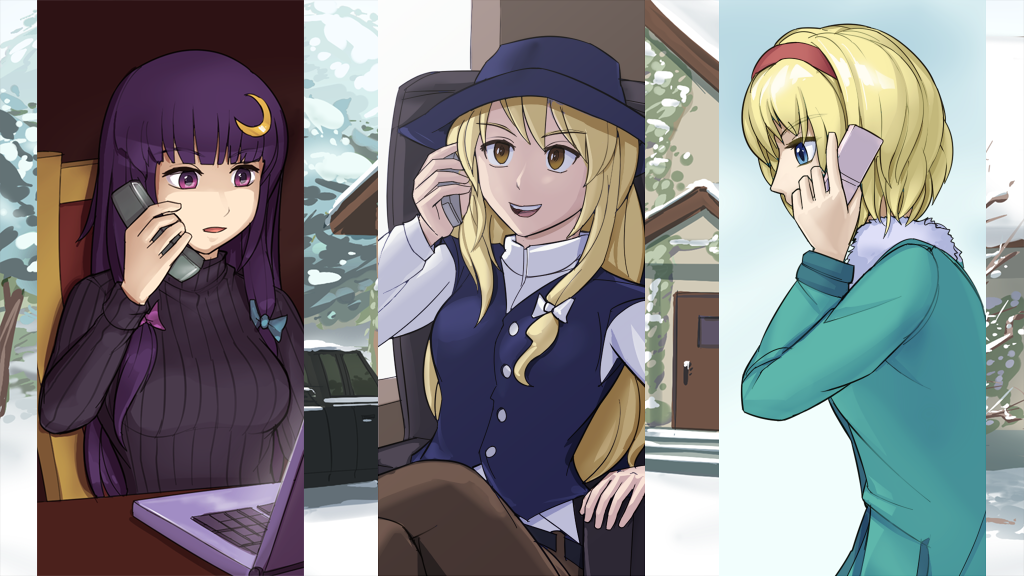 Watch
A CG from Touhou Mecha
[link]
, a visual novel I made based on Touhou Project's Subterranean Animism.
[link]
This is also from the opening scene, with Patchouli, Marisa and Alice having a phone chat. I took interest in drawing Touhou characters in contemporary wear from my time on surfing on Danbooru. In particular, there was a ribbed sweater craze started by a certain Akou Roushi...
Looking back at how I drew Marisa in this CG, I feel like I hadn't fully made the transition between how I drew her in Eastern Starlight Romance, and the way I draw people now. Compared to Patchy and Alice, at least. Point is, if you aren't constantly looking for new inspiration you'll just keep doing things the same way over and over. Strive for the next big thing!

Aha! I knew this looked familiar, it's from that visual novel. XD
Reply

"that visual novel"? Awesome, looks like the word is starting to get around! May I ask where you heard about it from? (OverCoat's radio show perhaps?)
Reply

On MoTK someone involved in the project had a Eastern Starlight Romance signature, and I went to their site and also found this one. It looked pretty interesting
Reply

Ah, that makes sense. There's more people involved with ESR so there's more chance of spreading the word that way for it. Maybe there's a forum I go to where a Touhou Mecha sig image would work...
Reply