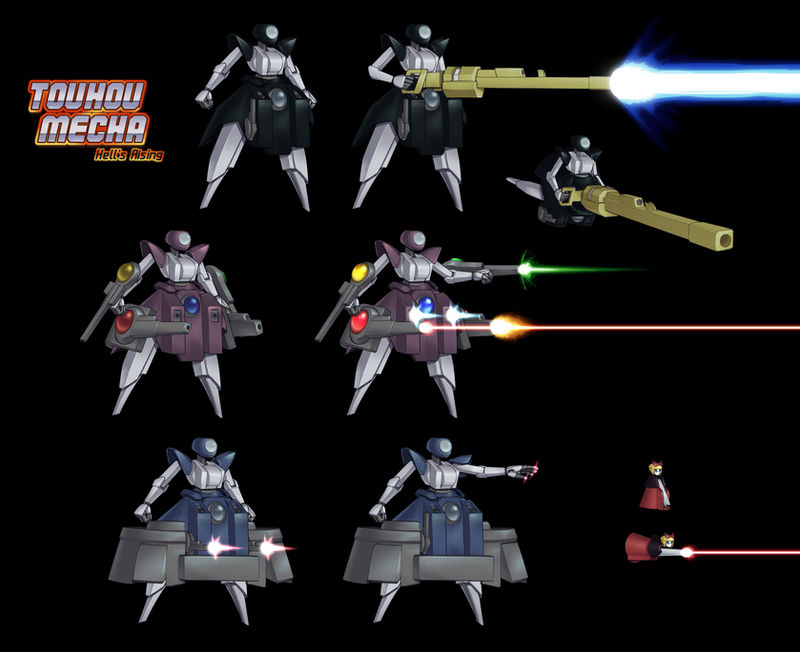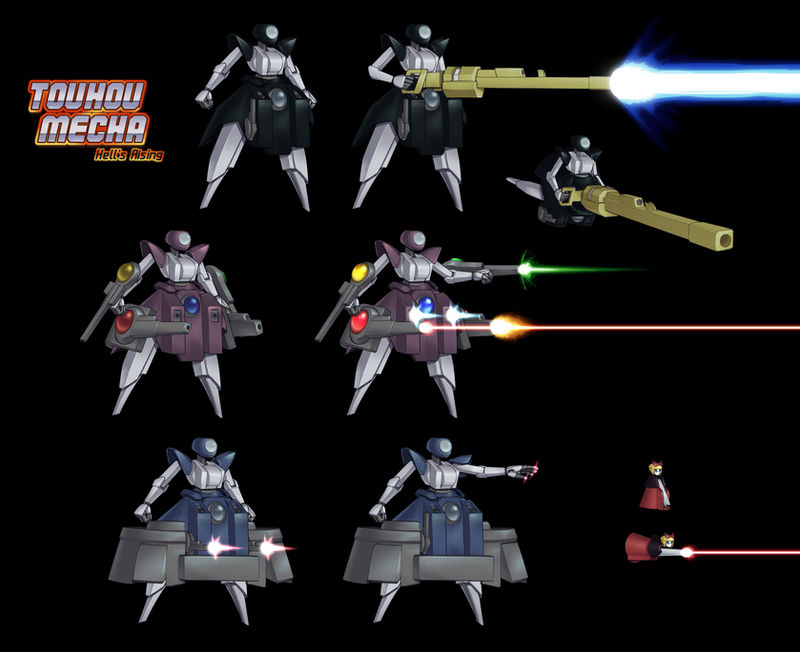 Watch
Sprites of the Chroma series Arcane Machina from Touhou Mecha.
Touhou Mecha
is a visual novel I made based on Touhou Project's
Subterranean Animism
.
Quite possibly the crowning achievement of Chapter 2, the three magicians use these similar but colorful mecha to wreak havoc.
You have Chroma Black at the top with its beefy Hakkero Cannon, because danmaku's all about power!
Chroma Purple's in the middle, using versatile weapons styled after the elements of Fire, Water, Wood, Earth and Metal.
Last but not least is Chroma Blue, which commands up to 8 Doll units and performs the work of a small squad all by itself.
Drawing and coding the different weapon types for each AM was challenging, but I think it was very much worth it! The flavor of these mecha really comes out in Chapter 2's battle scenes, and I hope to make more like that in the upcoming chapters.