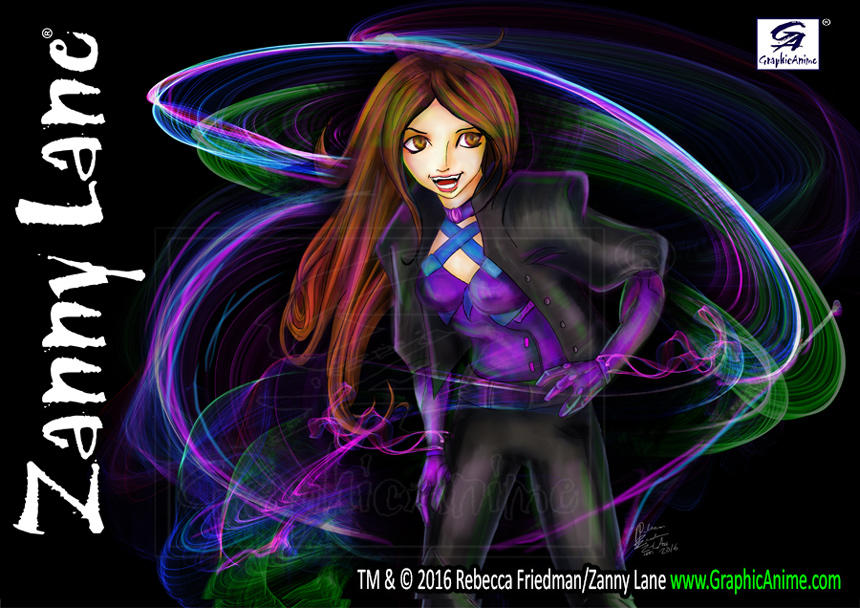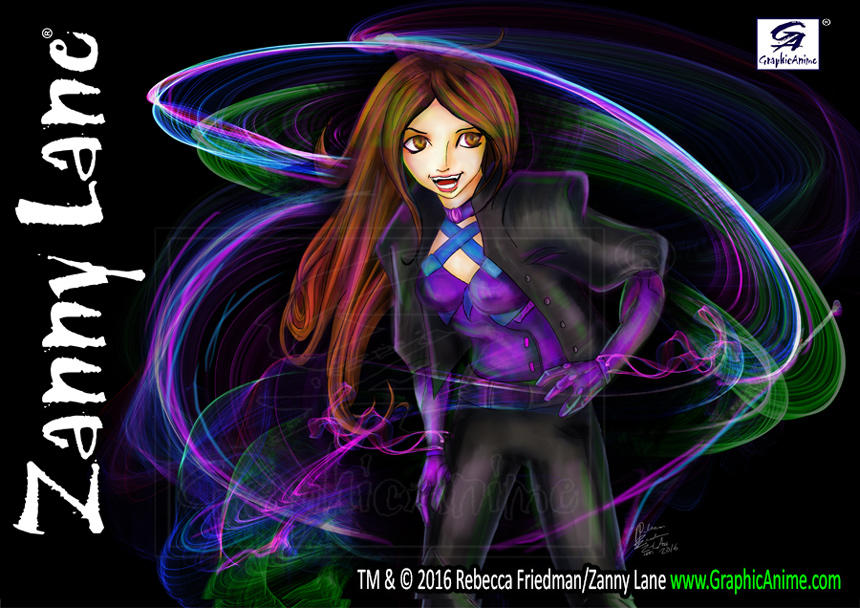 Watch
This is another illustration based on my upcoming series under my label GraphicAnime at
www.GraphicAnime.com
and
www.ZannyLane.com
I first drew the illustration in iPadPro with the Apple Pencil and the Procreate App.
I then exported it as a PSD file to create the finalized image in Photoshop.
EscapeMotions Flame Painter 3 Pro was used for the special effects.
The video of my drawing (in procreate ONLY) is at my youtube link
www.youtube.com/watch?v=MGLdCJ…
I have the poster available at my zazzle shop
www.zazzle.com/zanny_lane_post…

Anatomy looks good and I love the flow of the hair, but all those watermarks are distracting. The semitransparent one in the middle should be enough, and the ones over the plain black background would be easy for a thief to paint over anyway. Also, the expression would look more believable if the smile affected the eyes (specifically, if the eyes squinted slightly and the eyebrows bent naturally to accommodate that), and the pose would seem more balanced and natural if either her legs were together, or her back were straightened out. Finally, the streaks on the hair look more like paint streaks than actual highlights. I'd build those up with smaller and smaller streaks of increasingly lighter versions of those colors until tiny areas that are closest to the light are almost white. Other than that, not bad!

Reply