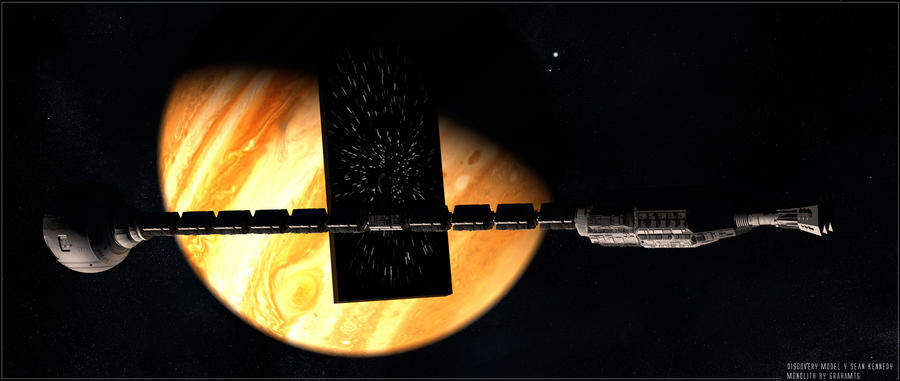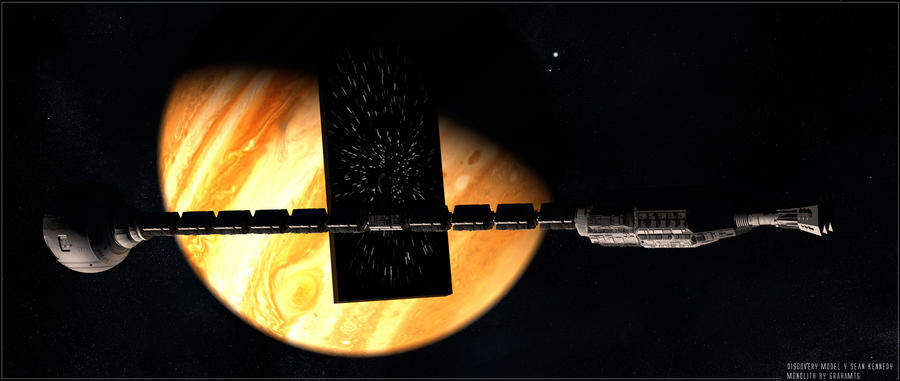 Fooling around with Sean Kennedy's Discovery mesh.
Jupiter map from JHT Planetary Pixel Emporium
[link]
Monolith by me - hey even I can't mess up modelling simple 1:4:9 rectangle

Just exploring some ideas here the model needs some surfacing tweeks and the composition could do with a rethink. I caught the movie recently - one of the things that struck me was the harsh external lighting of the Discovery - Kubrick wasn't afraid to leave things in deep shadow. Will definitely put together some more 2001 renders, it is such a rich topic.