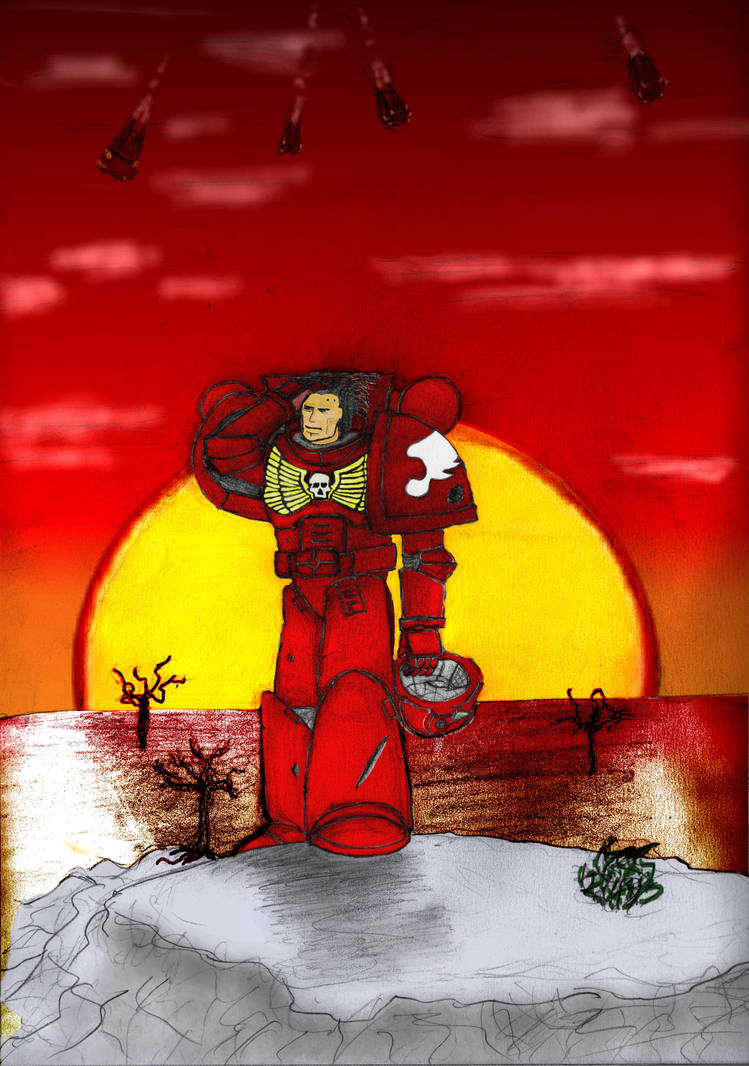 Watch
A concept sketch idea a did a while ago for a space marine codex I was working on.

This space marine is from the Emperor's Hawks chapter and is supposed to be enjoying a brief respite during an initial planetfall assault.

It was sketched on paper with pencil before scanning in at a high resolution and using digital tools in paint shop pro and layer effects to create the final version.

Comments Appreciated!