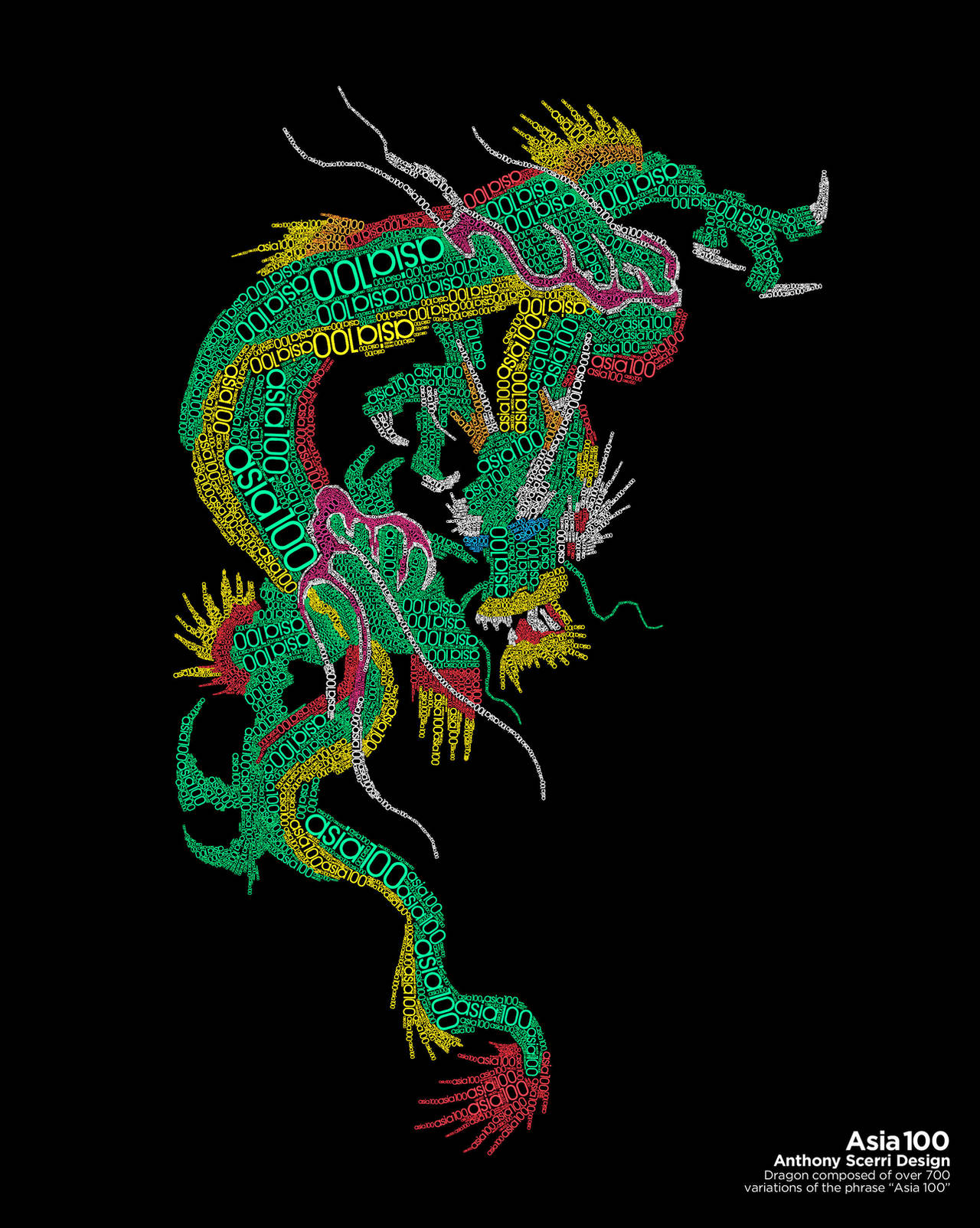 A possible illustration for the magazine but decided to hold off on it. Would work as a full page but not as a spot.

Took 3 work days to complete or a full total day.
Daily Deviation
Given 2008-08-02
The suggester said: The variations in size and colour of the phrase "Asia 100" really bring a feel for the different textures of the Dragon's body, right down to the details of the beautiful patterns on the back, the gorgeous flowing whiskers and the brilliant red in its open mouth. This is a really beautiful composition that just leaps forth from the background.
Asia 100
by `
grafikdzine
(
Suggested by Caektiems and Featured by arhcamt
)