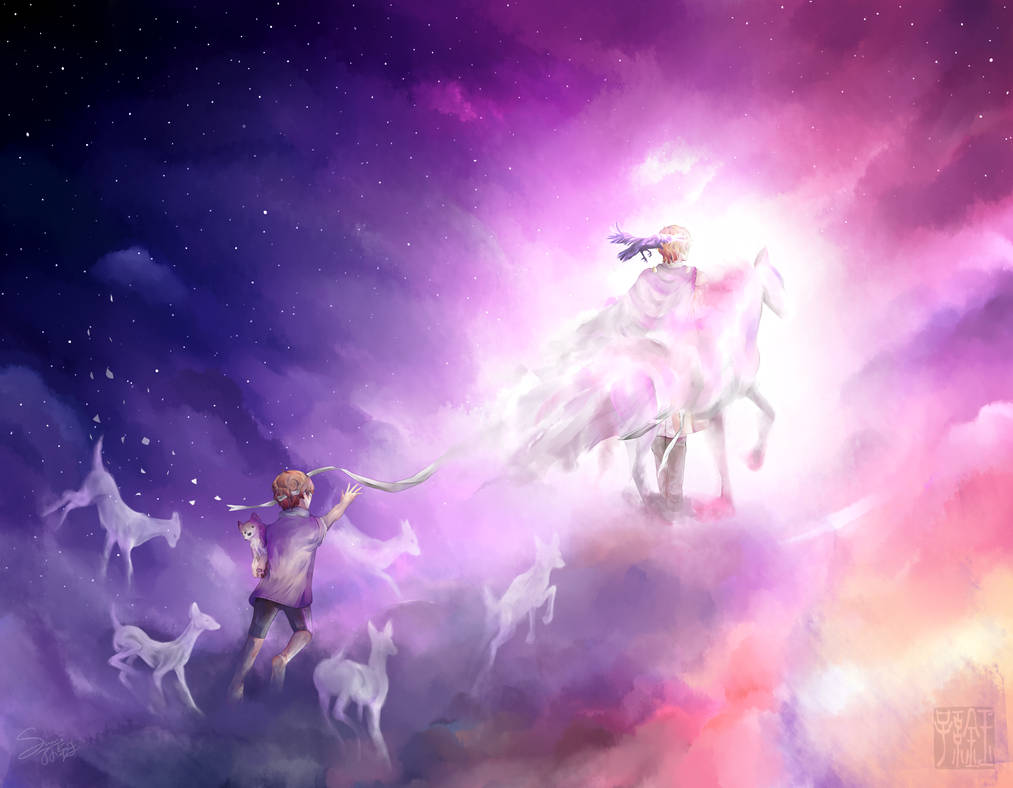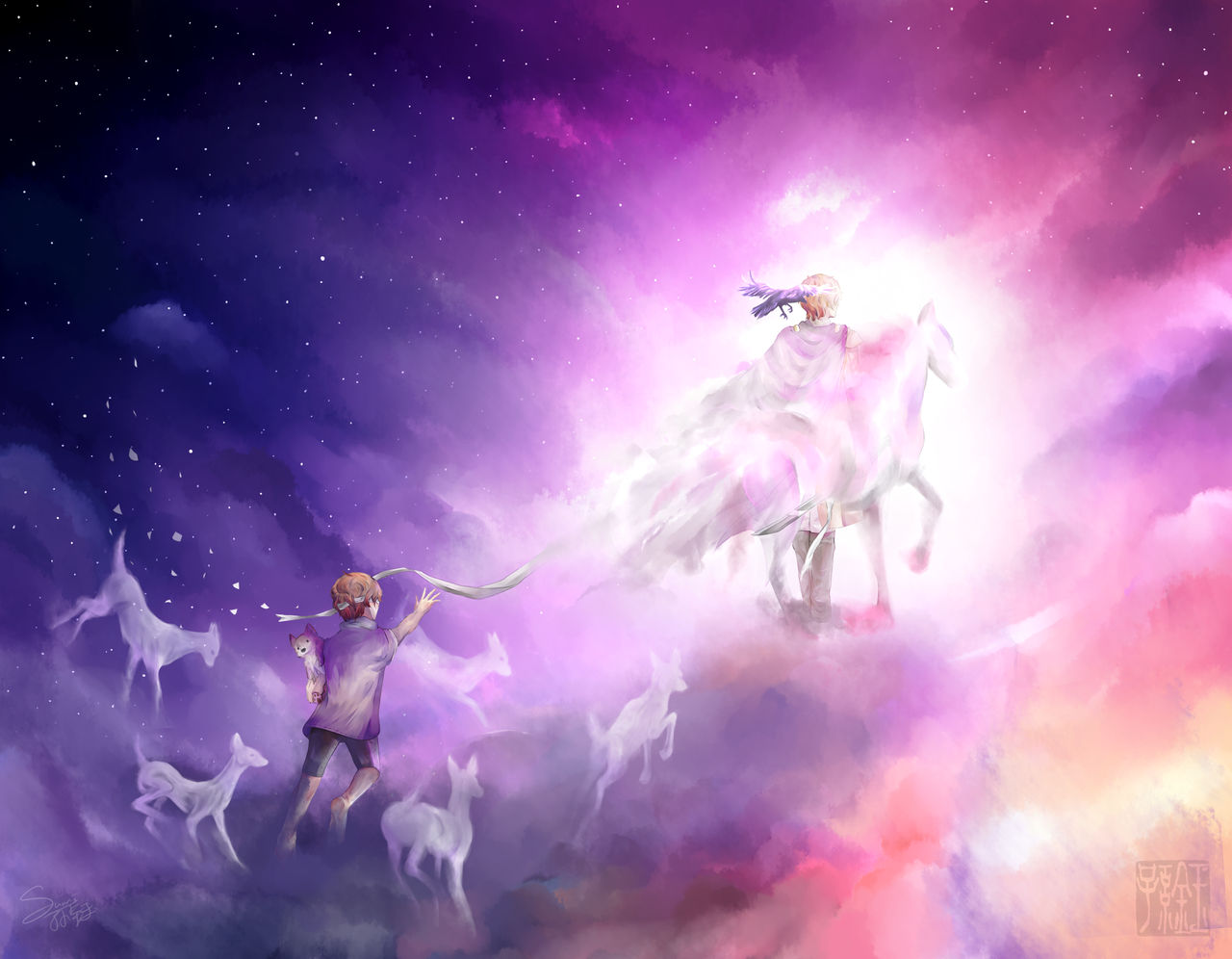 Watch
EDIT | OCTOBER 17, 2014 | Tweaked a couple areas of the piece. Special thanks to Socha-Nyx and everyone who left critiques! I hope this is more aesthetically pleasing to the eye C:

per·spi·cu·i·ty | Clearness or lucidity, as of a statement. Perspicuity refers to something that can be seen through, i.e., to lucidity, clearness of style or exposition, freedom from obscurity.


"He silently tells himself that he'll be the next knight commander - that he will one day wear the silver embroidered cloak of the knight order and be able to meet this dragon of the legends and protect the kingdom. It's a hard task: that, he knows, but not all dreams forged in childhood wither away.

Or so he hopes."





theme | dream of clarity
[ Dream in Colour Artbook Contest Honourable Mention ]

i've always dreamed of knowing what i want to do with my life and career; it's something that i've always envied other people who have a clear set path in their minds for. there's the often-quoted saying to "follow your dreams", but what dreams do you actually have if you don't know what exactly you want to do? for now, i'm just blindly stumbling around, hoping that one day, everything will dawn on me (pun intended) and that i will be able to look back and wonder why i had so much trouble finding what i want to do with my life before.


---
for DreamInColorArtbook's contest! THIS TOOK TOO LONG /FLIPS TABLE

AKA STARTING COLLEGE IN A FEW WEEKS AND I'M NOT READY; ALSO NOT EXACTLY SURE HOW TO CMYK CORRECTLY BECAUSE I TRIED WITH AN ONLINE CONVERTER AND IT REALLY SCREWED UP ALL MY COLOUR VALUES SOBS CMYK FILE IS HERE - PLEASE TELL ME IF I DID THIS INCORRECTLY. ; A ;


---
time | at least 36 hours of pain and agony

crossposted on tumblr.

COMMISSIONS ARE OPEN!
The colors go well with the picture and the message it says on it.
The use of dark and light colors blend in nicely. I really love how you made all of the limbs and such proportional. The theme is not as clear as i'd like it to be but it still sends a message. I think that this is a unique way to create art and I really, honestly, can't say i've seen anything like this before. You seem to know what you are doing and you seem very experienced in fading in the colors and adding some life into the art piece. This piece only makes me feel two emotions and that is sadness and makes me feel peaceful. The colors and the softness of everything makes it peaceful to me and the boy reaching out towards what I believe is himself grown up or his dad gives me the sense of longing with the way he stretches out his hand. All in all, I believe this is a very well done piece and i'd like to see more from you soon! ~ <3
The Artist thought this was FAIR
10 out of 10 deviants thought this was fair.
I love the way that the knight is surrounded by a bright light. It makes the surrounding area turn lighter, which shows strong contrast to the darkness near the boy. By having this aspect of the piece, I think of new hope and ideas in the future. The movement towards this dream is shown with the boy who is almost running forwards. When he reaches out his arm, it shows how eager and sincere he is to his dream. The piece has a wonderful feeling and idea to it, and it makes me think of all of the dreams that I had when I was younger. Beautiful piece and a wonder to look at.
The Artist thought this was FAIR
5 out of 5 deviants thought this was fair.