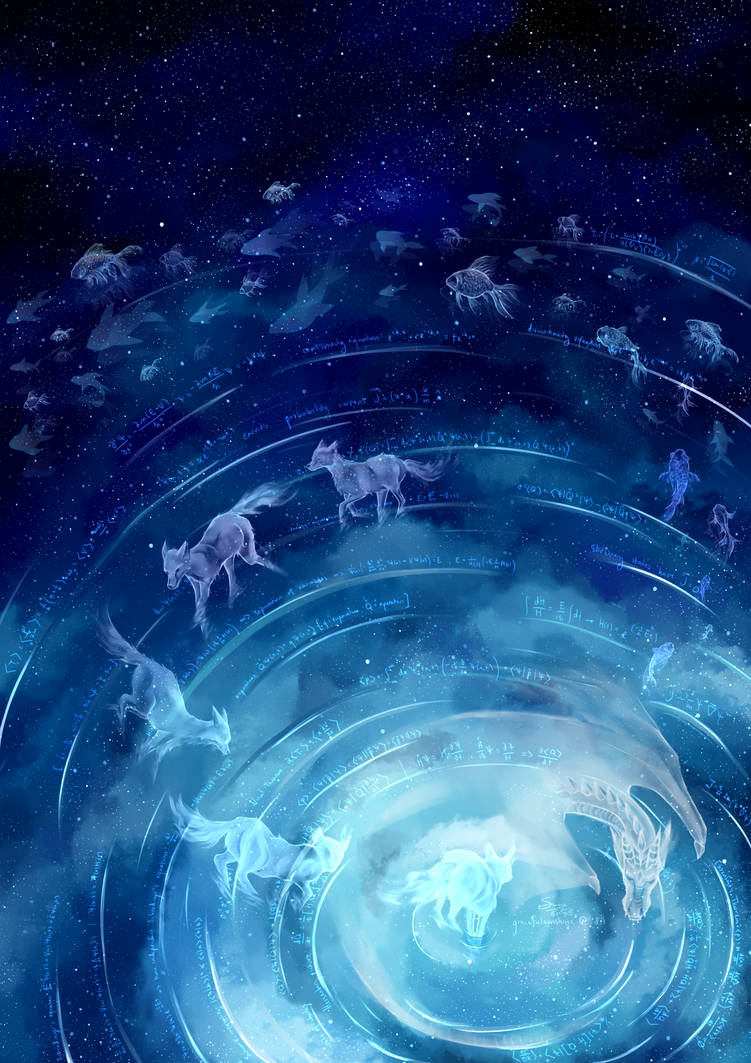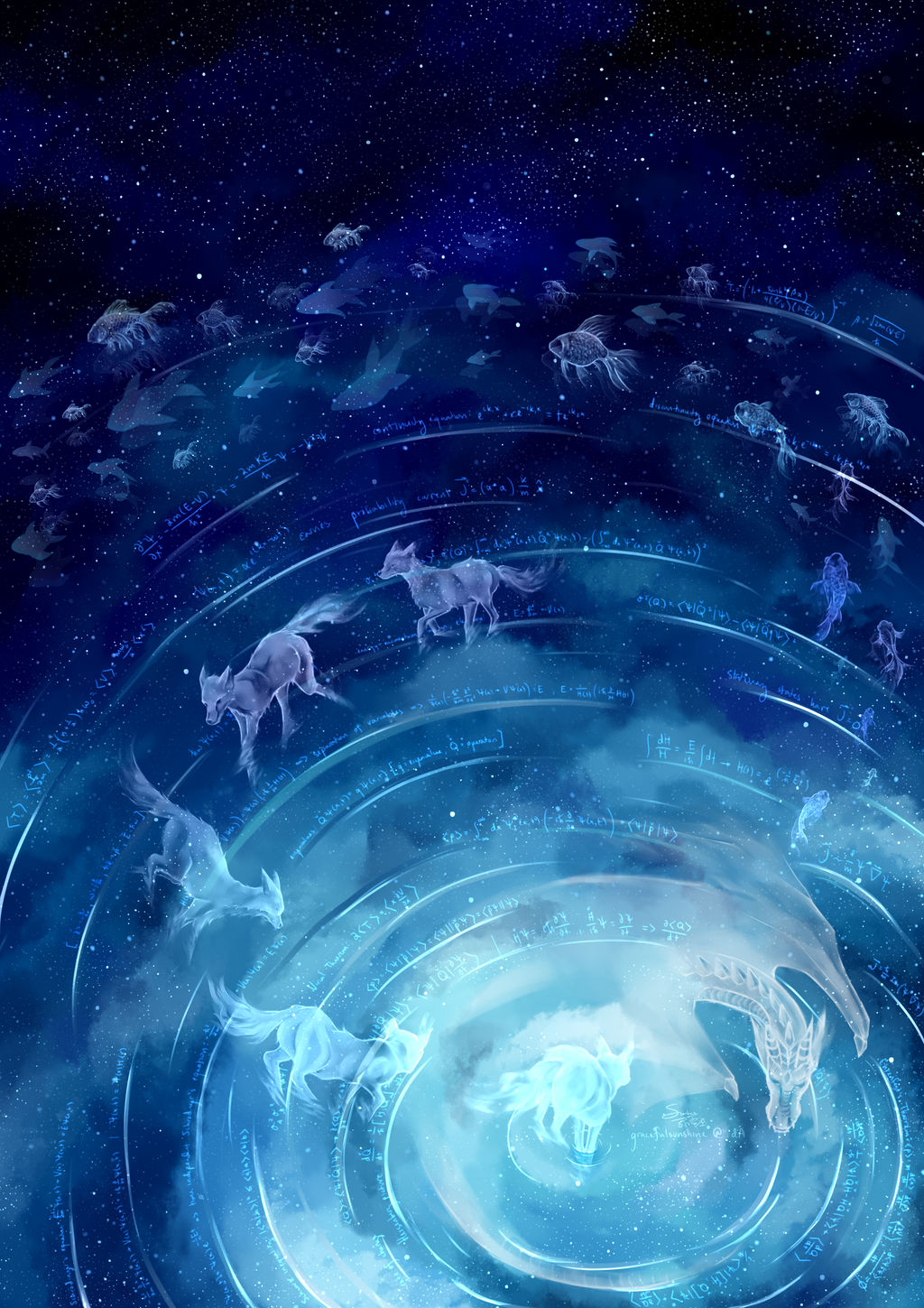 Watch
EDIT | JULY 04, 2016 | everything's written up now!

slightly bummed that i missed 4/20 blaze it day but dusts account...! will write more later when i'm not getting shafted by my quantum homework



tl;dr one of the pieces that i've been working on for my physics/art class! this is what my physics degree is going to lmao

also a bit of a remake for perspicuity, though it's another part of the story:

---
per·spi·cac·i·ty

| the quality of having a ready insight into things; shrewdness.

"

There is a dragon that protects their underwater kingdom, they say: above the nurturing waters and into the harsh rays of sunlight and the unmuted sensations of sound and smell.

"



while i've wanted to make another piece to catalogue my thoughts since i drew perspicuity, and now seemed like a good time, i'm also writing this for myself to look back upon in the future, so please bear with me :")

perspicuity/perspicacity and the original story behind them in general have been an incredibly personal project for me, because i drew perspicuity in the midst of being scared about the vast uncertainty of my future undergraduate career, right before i started my freshman year at my university. this piece, perspicacity, was completed in the midst of the later half of my sophomore year, so it's been quite a while between the two pieces, and i've been able to reflect on my choices and decisions about my future since then.

i dreamt of clarity back then - i dreamed of knowing where i was going with my life and career with more certainty than i had previously, and being able to find a lifelong dream that i could follow - and i still dream of that same clarity. i haven't found a dream or a goal that i'd pursue for a lifetime (my then-SO asked me what i aspired to do, and it was a wake up call that i couldn't answer him).

i still haven't figured out what i want to do with my life other than ensure that i am financially independent and stable with my future career. i'm still stumbling around blindly. i still don't know what lifelong aspirations i'd like to pursue, but i've come to terms with that a bit more now. i'm not sure if that's ideal, but for now, i'm trying to take my undergraduate career one step at a time.
This is incredible! I can't tell it was a drawing of some kind the skill is so brilliant. The colours and the detail is spectacular and I think you should be really proud of yourself. If there was anything I wanted to add was maybe more animals in the spiral they are all sinking into. It almost makes me think of the chinese new year creatures story, racing each other to come into the order we have it changing into each year. It's got so much to be classed as meaning and it has tidy presentation. Be proud of yourself, you clever beautiful person

The Artist thought this was FAIR
8 out of 8 deviants thought this was fair.