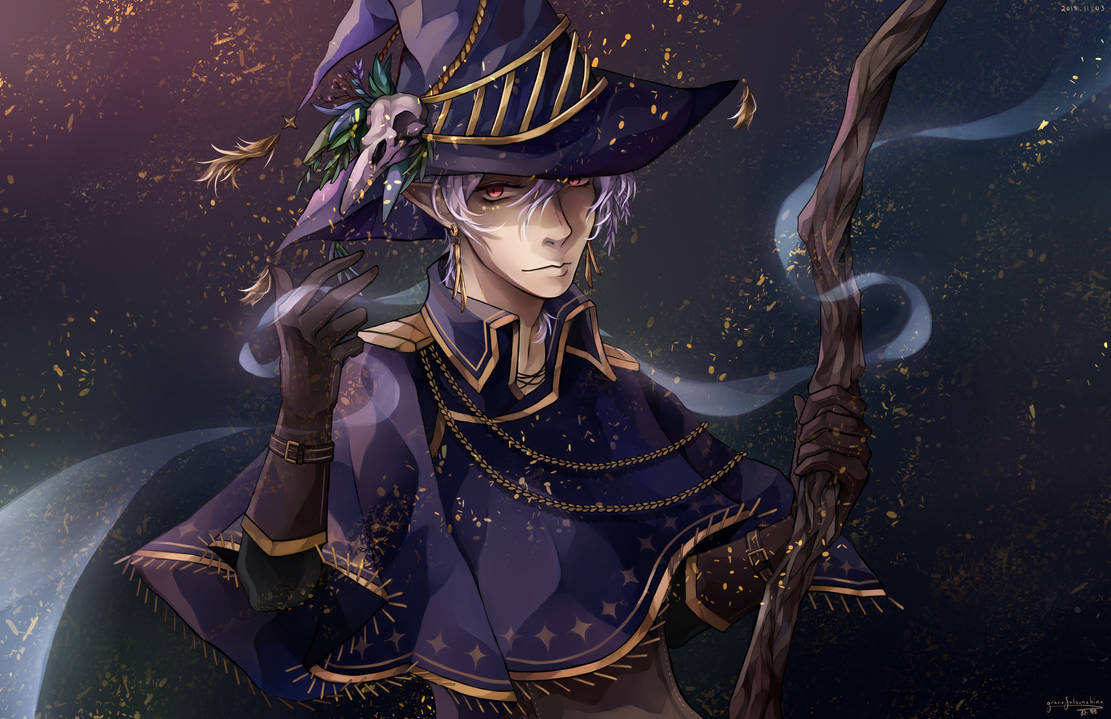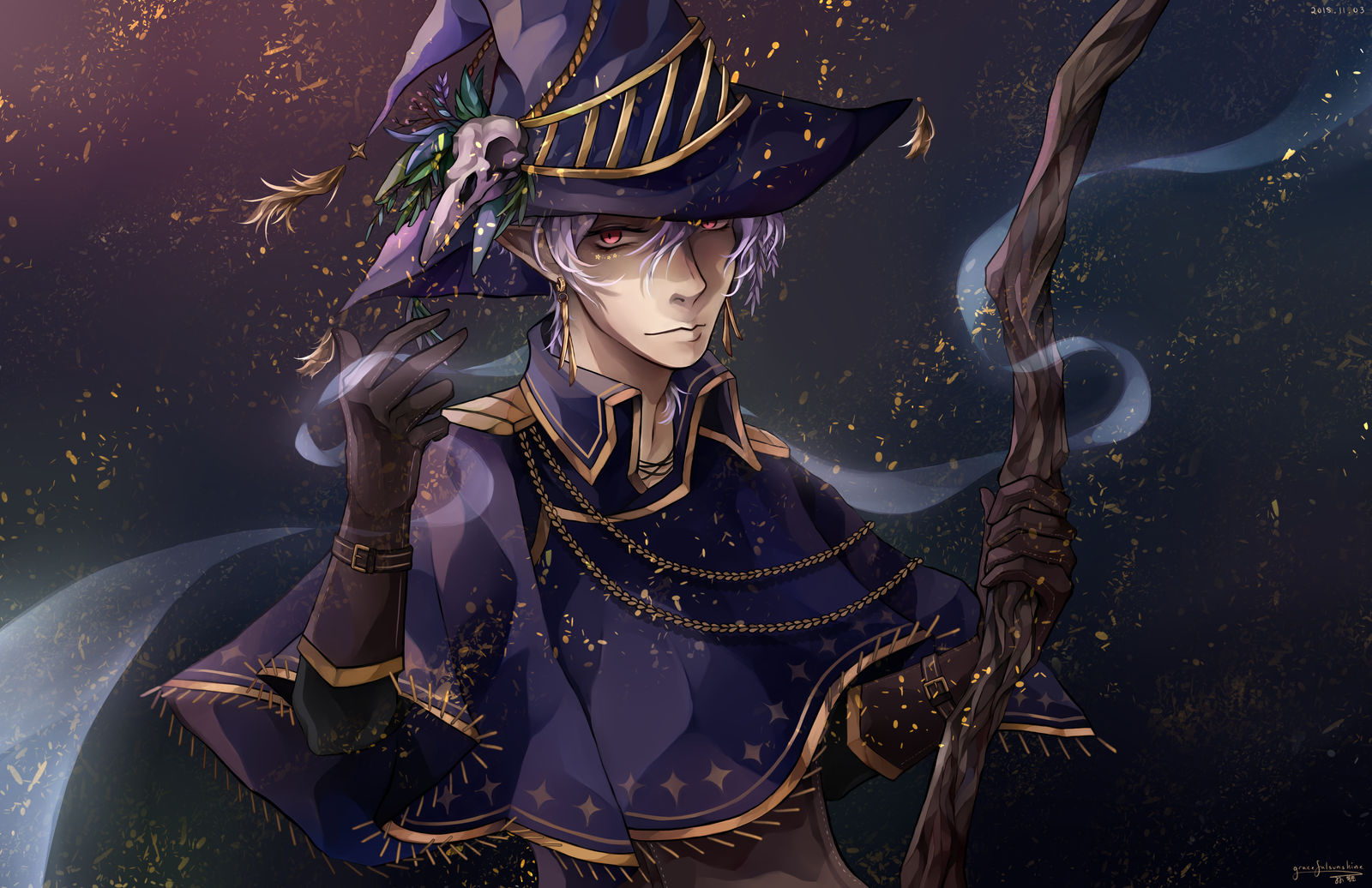 Watch
he calmly weaves his magic, his birthright — and feels the petrified bones beneath the soil clamoring for freedom, the infinite stars, the shimmering aurora in the cold night.

his journey will not end here.
---
[19/11/2018: made a few tweaks. thank you to everyone who took time to give me constructive criticism- it's very appreciated!]

when a self indulgent, non-AA art turned into a pain in the ass LMFAO but i'm glad i was able to finish this! been a while since i've done art where i'm nevertheless content about the final product, so i'm hoping this will stand the test of time (unlike ataraxia, yikes).

will probably be drawing this disaster child more often in the future, with even more tweaks to his outfit alskdfjh

process GIF can be found here | cross-posted on twitter (i'm on twitter more often nowadays; feel free to find me there!).