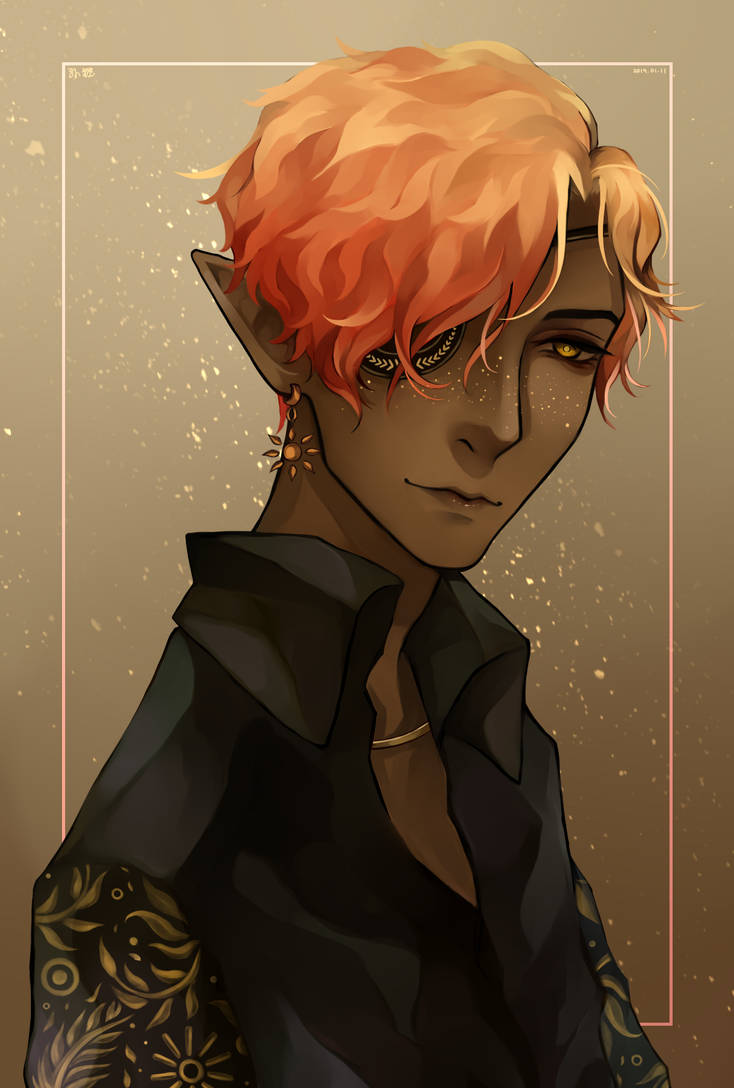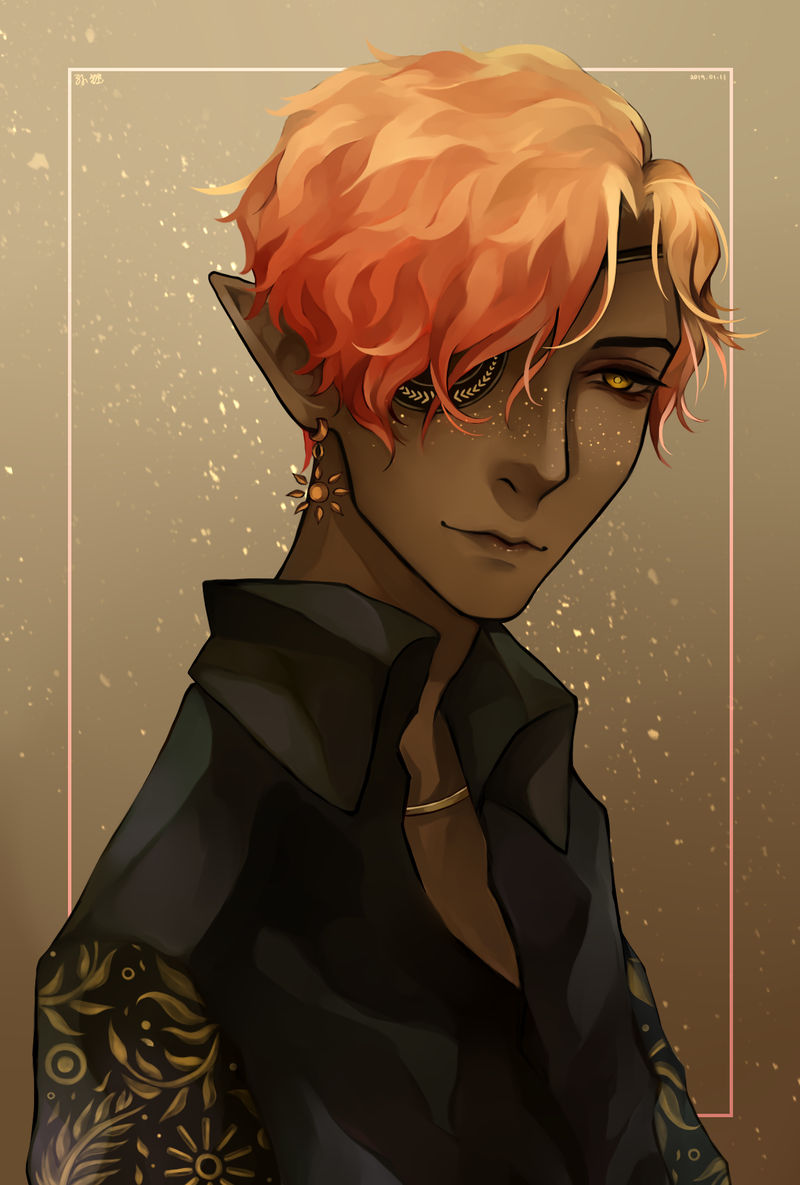 Watch

---
trying to draw what i like more for this year - which is honestly just (fake) gold and asshole OCs LMAO thanks to shoi for inspiring me with that art evolution www, i finally got off witcher 3: wild hunt to dust this from my files

anyways: is rayne smiling or is he plotting to burn the town? no one will know
---
cross-posted on twitter (i'm on twitter more often now; feel free to chat with me over there!)

WELP, THIS IS GORGEOUS, i'm so for rayne content. Really fascinating and alluring style going on here, too omg
Reply

Reply

He's so fucking handome, plotting or no~!
Reply

I THINK my art evolution is just sporadic and sudden change bUT YEAH ANYTHING TO GET U OFF WITCHER 3 DHJKSDLG
THE EMBROIDERY WORKS!!!! sorry for not responding to that in discord my sorrow over the alva news journal took over mfjhkgf

stares at those lips in a non-creepy way...u should've posted the Big Grin version ///smacked
Reply

I STILL WANT TO PLAY GWENT ... FUCK no worries though! alva ending is a big Sad Mood (pensive)

are those lips kissable --- /HIT i finally drew Not Nude Lips wowie but you just had to remind me of Big Grintm
Reply

I looooooove the hair so much🧡🧡
Reply

Cool atmosphere! This is beautiful
Reply

I love how you did the hair
Reply

Witcher 3 is always a good way to kill time.

Reply