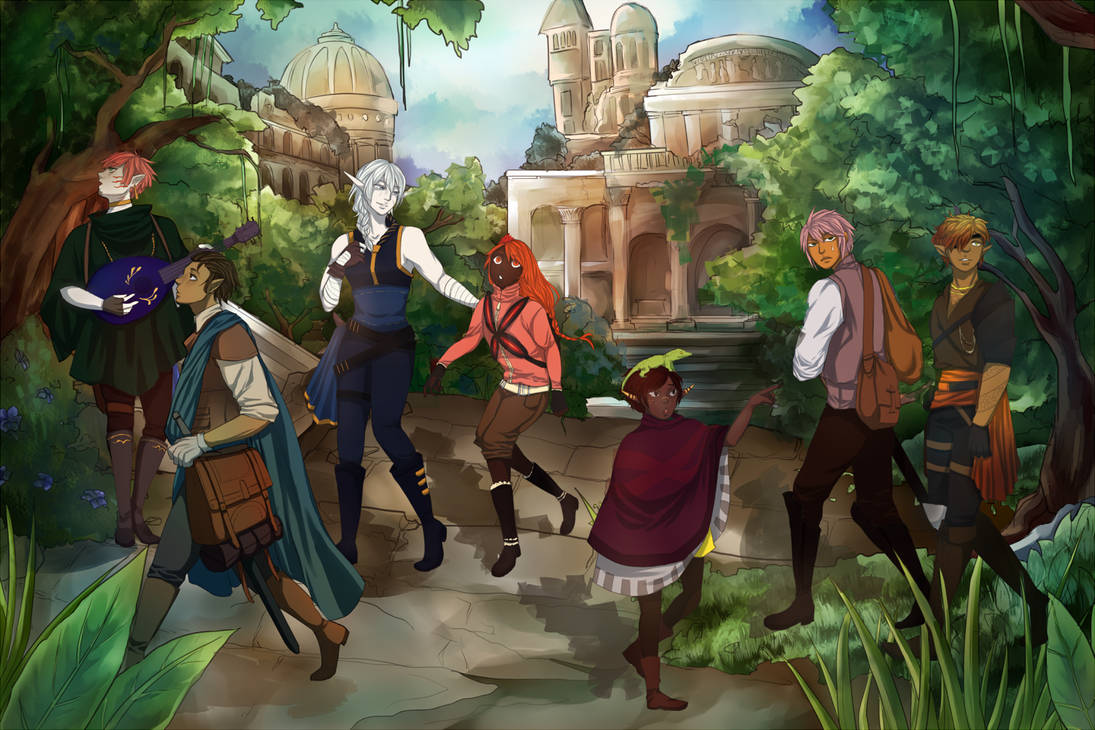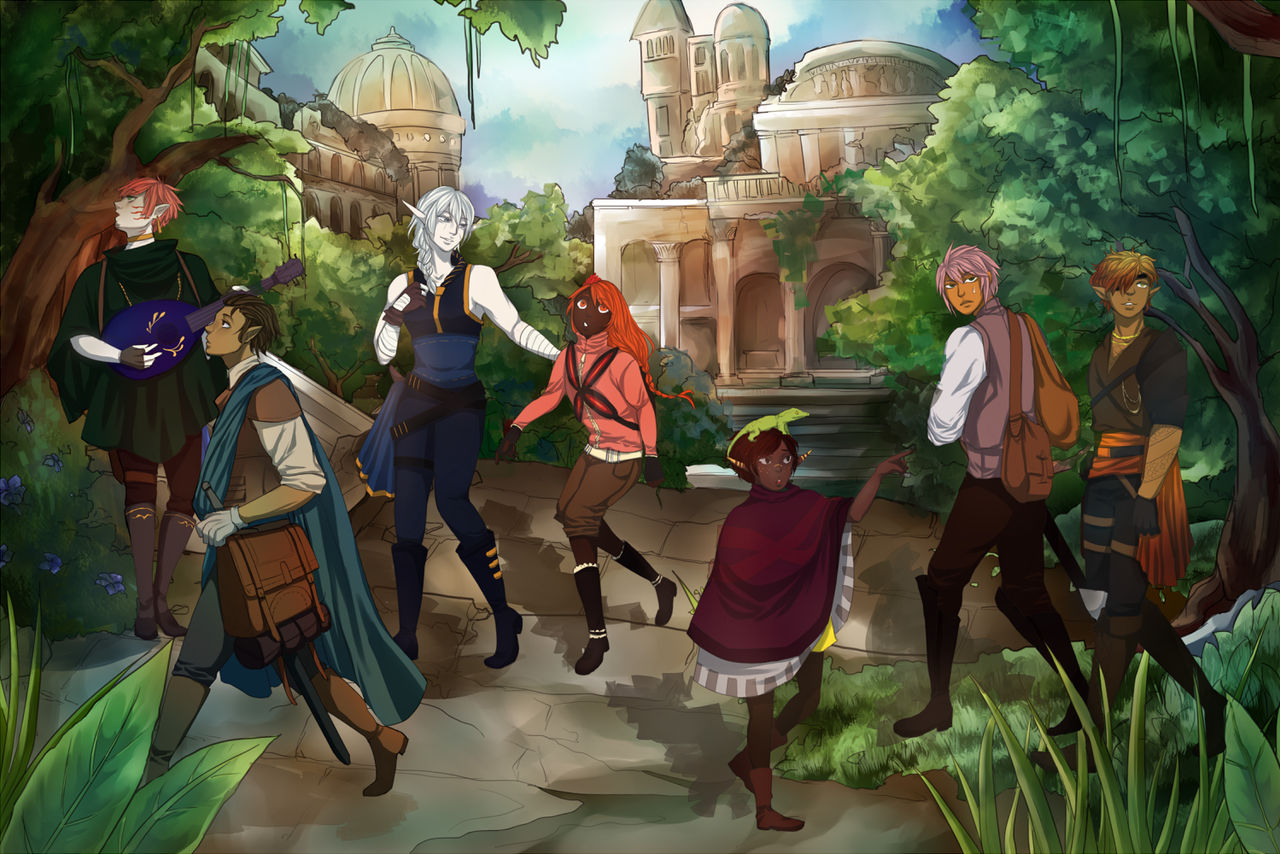 for the ambition event (leywood) | supporting delverne (rayne, sava, ulloriaq) + supporting cantor (autumn) / points to autumn, claretta, rayne, sava, and ulloriaq, please!


---
this background killed me as much as rayne and the others killed the ley elk i'll update this later thanks updated!

we started this collaboration before the betrayal happened so uh have an idyllic renaissance scene in doman, frat house of ancient royalty, before team narutea became team sasook and destroyed the leaf village idk i might do some betrayal art next week if i don't die in uni again

thanks to streets for the fantastic leywood game and being so flexible with the betrayal and everything else, and thanks to crew for going down with this fuccboi, both OOCly and ICly /sob let's keep telling ourselves that it was for character development

sketch, touch ups - knoc0ut, lines - Usakan, flats - KiyokoAmaya, shading (full bodies) - Blandiose, shading (background) - gracefulsunshine

HAYEEEEEE amazing job to you all <3 especially for those who are participating in multiple collabs I don't know how you guys did it
The deadline rush is real
Once again bless
knoc0ut
for the adorable sketches of all these babes and that amazing background,
KiyokoAmaya
for the colors and also thank you for deciphering my questionable lines,
Blandiose
finishing those 7 baes + 1 lizard friend with your clean shading and you sun for those beautiful background refining <33 So many trees and details everywhere
Also RIP to these happy people who are probably going to be dropped to the lowest point of their life as criminals now
Reply

OH GOD multiple props to kiyo i don't even know how her hand is still attached like jfc b a b

Y'ALL NYOOMED SO FAST I WAS SCREAMING LIKE--THIS IS DEADLINE SCRAPING AT ITS FINEST, HOW DO U EVEN
(ur lineart was so clean usa it's a gorgeous sight to look at hhahglasgalsdhgalskdg

also i was not entirely sober when i shaded the background idk i was probably like rayne when he stabbed the ley elk: inebriated)

we did this for character development we'll stop being criminals sooner or later for character development it's going to be okay

i guess
Reply

Reply

Wow! Full background! This must have taken forever !! What a huge entourage x'D
Reply

RIEU OMG HEY!!! LONG TIME NO TALK

i bumrushed it yesterday and today and i wasn't entirely sober for that time, but it happened LOL i'm just--really amazed at how fast everyone finished their parts (asu did all the fullbody shading within 2 days h o w)

there's nine people in total that make up the crew, but these were the seven that canonically went on the expedition and helped kill a god's child

Reply

Hey, yeah!

I've been pretty inactive in everything in my life. v __ v
That's a pretty big collab! You have some really dedicated team members!
Reply