52 Favourites
2 Comments
163 Views
Another FREE coloring base!
And a redraw of a dragon face I'd quite liked, three years ago:
I currently play at Final Chance Weyr and lurk lovingly at a couple others, but this can be used for the Weyr of your choice, should they be okay with it! Some Photoshop/PSD knowledge required, let me know if you have any questions or need any help!
I'd like to see what you do with my templates - if you end up posting them or using them on forums, link them here! (It's not strictly necessary - it's just for fun!)
Dragonkin somehow ended up with Trollhunters noses in my mind a couple years ago and the thought doesn't appear to have left, since.
I'll log any changes or updates to the file, here!
OTHER CURRENT PERN TEMPLATES: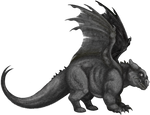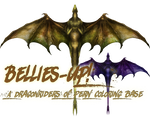 MORE PERN!
9.7 inch iPad Pro, Apple PencilProcreate App
Tumblr Mirror:
TBD
grace dupre || artstation ☀ deviantART ☀ instagram ☀ ko-fi and commission form ☀ tumblr ☀ twitter ☀ website

AAAND my Canyon River cast + deviation. Three blues, two bronzes, one brown, one green, one site-exclusive hematite, and one white!


Kicking it off because I cheated a little by throwing a mutation in! This is a geode from Final Chance Weyr - angry hermaphroditic double-ridged mutations, exclusive to that game!
This is Bapototh and they will be a glorious jerk.
If you all feel like sharing, post your dragons up here, too! I'll likely keep going with my old Canyon River children, as well.