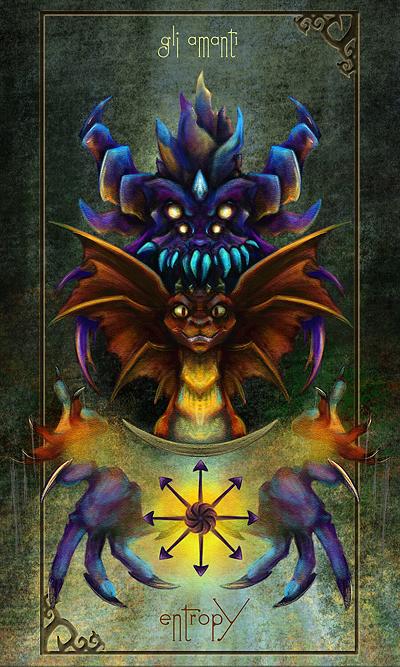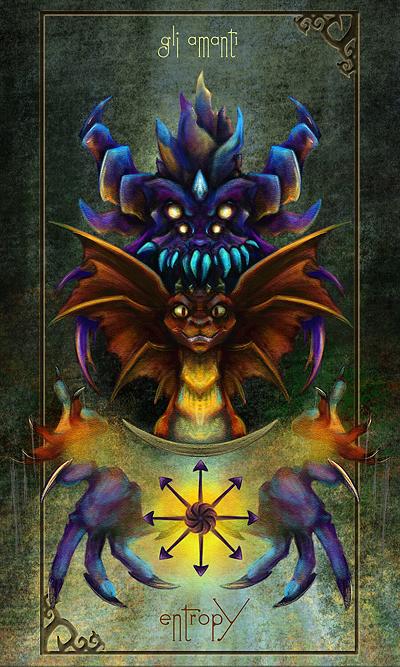 Watch
Not bad for riffing on an idea at three in the morning, no? Chaotic dragon nerds doing chaotic dragon nerd things!
Carnieros belongs to

Frame by

9.7 inch iPad Pro, Apple Pencil
Procreate App (with text touch-ups in Photoshop)

Tumblr Mirror: TBD

grace dupre || website ☀ tumblr ☀ instagram ☀ mnartists.org ☀ twitter ☀ NEW! artstation ☀ NEWER! PATREON!
Personally, I think it's amazing. The colors blend well together, it's pleasing to the eye, overall a good piece of art. However, I found a few things that don't make much sense to me.
One, the dragon in the center appears to be in sort of a portrait frame. I know his(her?) fins are sticking out, but that only makes the piece looks better. What doesn't make sense is their claws outside of the frame. it looks like they are randomly floating near the dragon. I'd suggest either removing them or making adjustments to them to have them flow with the picture better. But if they are their claws, they look far too big for the dragon as well.
If there was anything else, I'd make the writing at the top a bit easier to read. But that's all.
Overall, it's excellent artwork. I love it!
The Artist thought this was FAIR
1 out of 1 deviants thought this was fair.