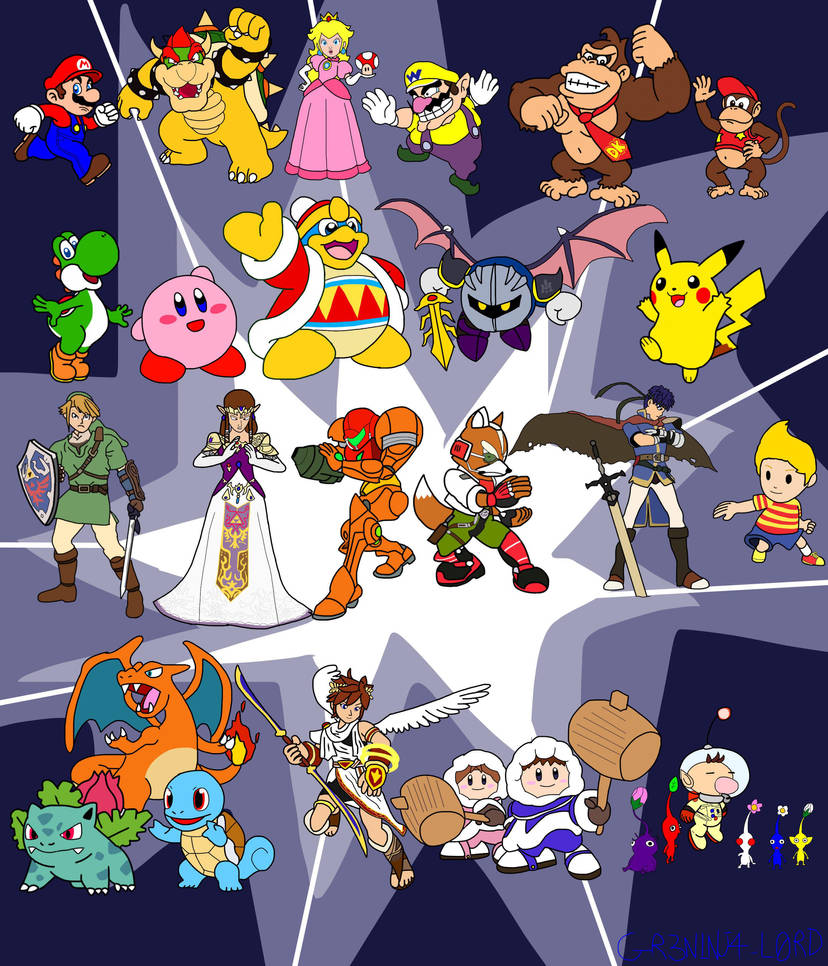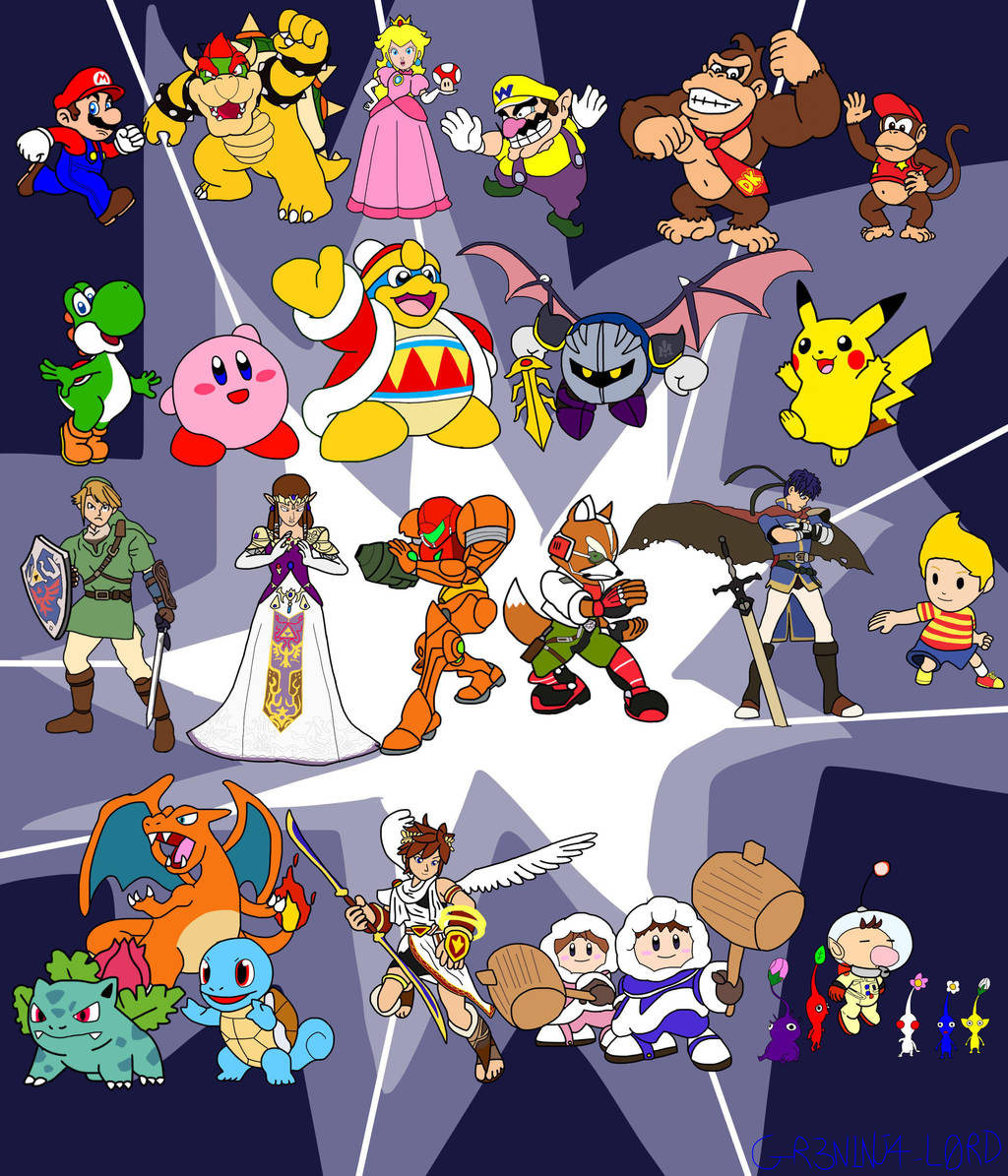 Watch
I've finally stopped procrastinating and finally made the long awaited Smash Bros Collection. And yes, before anyone calls me out, they are traced from preexisting sprites, models, etc. Here we have the starting cast of Super Smash Bros. Brawl
Top row:
Mario (Super Mario Bros.)
Bowser (Super Mario Bros.)
Peach (Super Mario Bros.)
Wario (Wario)
Donkey Kong (Donkey Kong)
Diddy Kong (Donkey Kong)
Second row:
Yoshi (Yoshi)
Kirby (Kirby)
King Dedede (Kirby)
Meta Knight (Kirby)
Pikachu (Pokémon)
Third row:
Link (The Legend Of Zelda)
Zelda (The Legend Of Zelda)
Samus Aran (Metroid)
Fox McCloud (Star Fox)
Ike (Fire Emblem)
Lucas (Mother/Earthbound)
Bottom row:
Squirtle (Pokémon)
Ivysaur (Pokémon)
Charizard (Pokémon)
Pit (Kid Icarus)
Ice Climbers (Ice Climber)
Olimar and Pikmin (Pikmin)
Super Smash Bros Brawl and all its content and characters belong to Nintendo. I claim nothing.