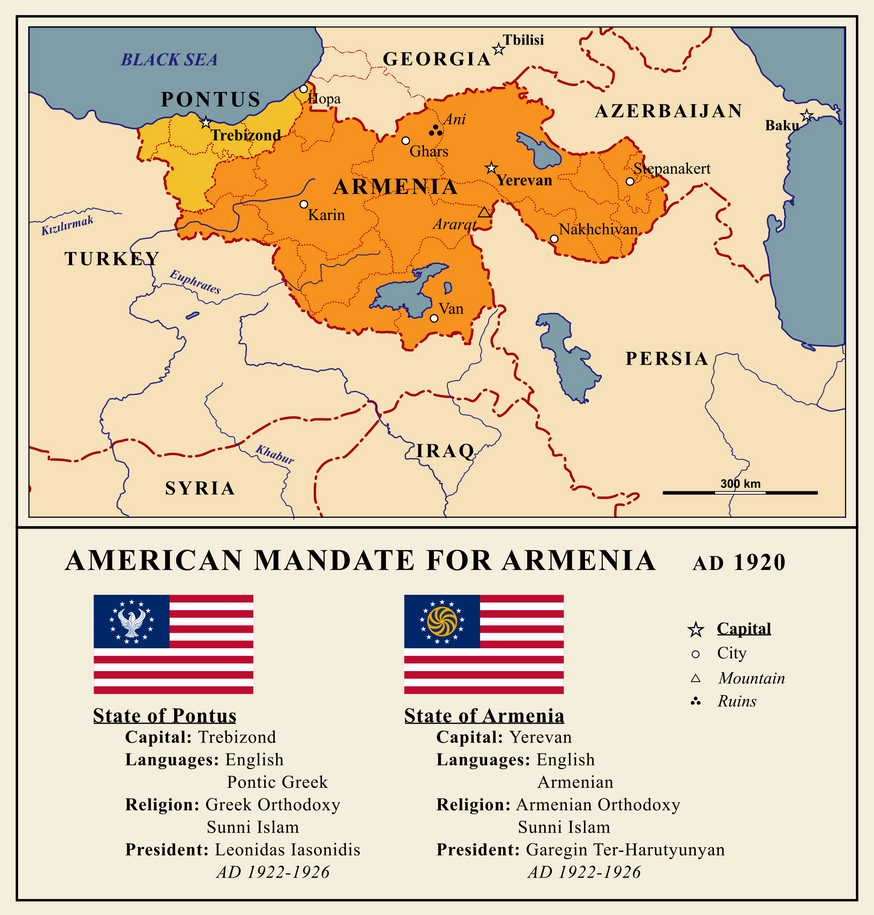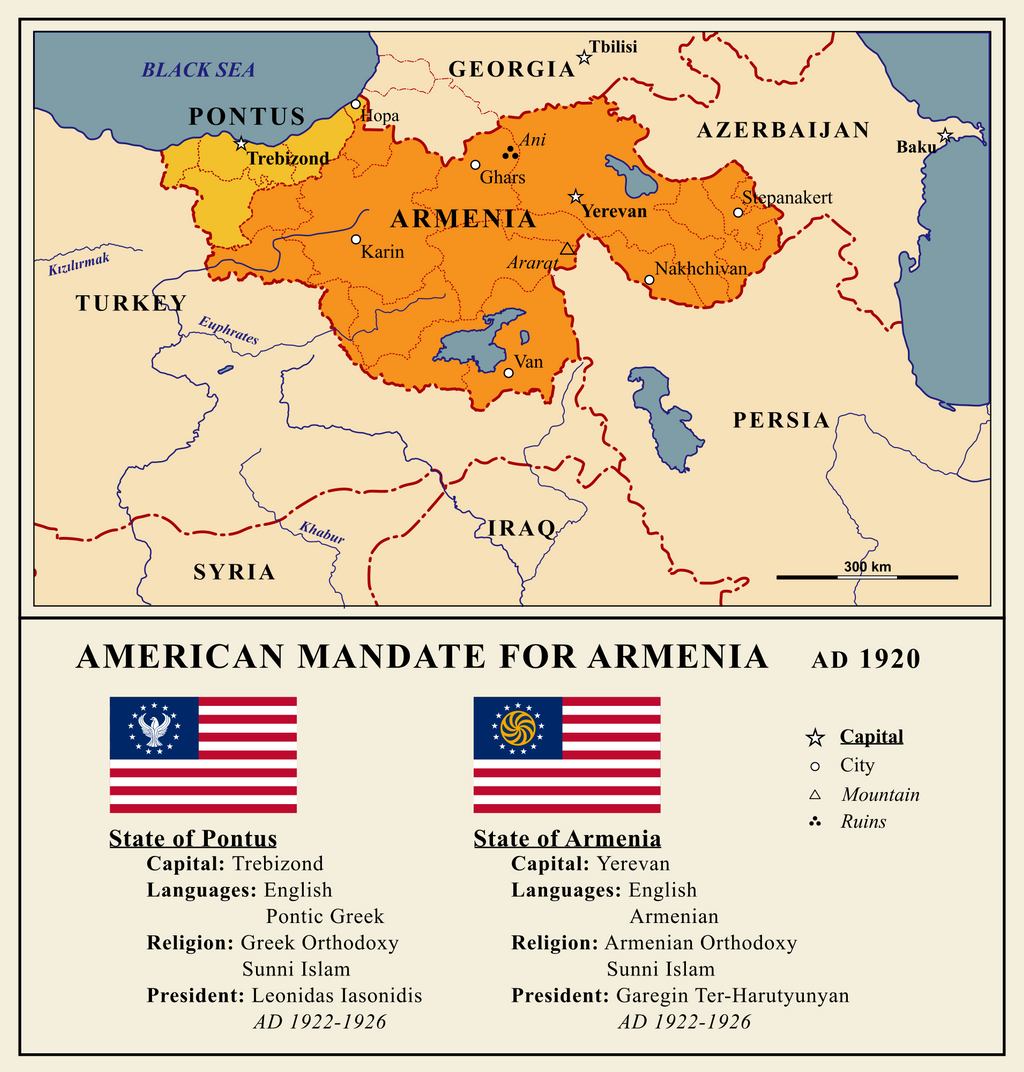 Watch
In 1919, during the Paris Peace Conference, British PM David Lloyd George encouraged American President Woodrow Wilson to accept a mandate for Armenia, with Greek PM Eleftherios Venizelos supporting the inclusion of Pontic Greeks in a Pontic-Armenian state. Wilson sent the King-Crane Commission and Lieutenant General James Harbord to the Caucasus region to study the claims made by the Armenian national movement. The Commission recommended that, having so recently undergone a traumatic experience, the Armenians could no longer trust the Ottoman Empire to respect their rights, Armenia's independence should therefore be recognized by the international community and insured by the Allies.

On 24 May 1920, President Woodrow Wilson asked the United State Congress for the authority to establish a mandate for Armenia. The western border, as delineated by Wilson's Department of State in the Treaty of Sèvres, was to incorporate several northeastern Ottoman vilayets which once had Armenian populations of varying sizes, as well as the Greek-inhabited region of Pontus on the Black Sea.

European support for an Armenian Mandate had several goals - although humanitarian concerns were certainly a factor, the British also hoped that it would serve as a buffer between its own Mandate in Iraq and the newly-ascendant Soviet Union to the north. There were also the Turks to contend with - the nationalists under Mustafa Kemal had been penetrating into northern Mesopotamia with the goal of reclaiming Mosul from its British occupiers. London hoped that a hostile power to the northeast could be of assistance in mitigating any further Turkish aggression.