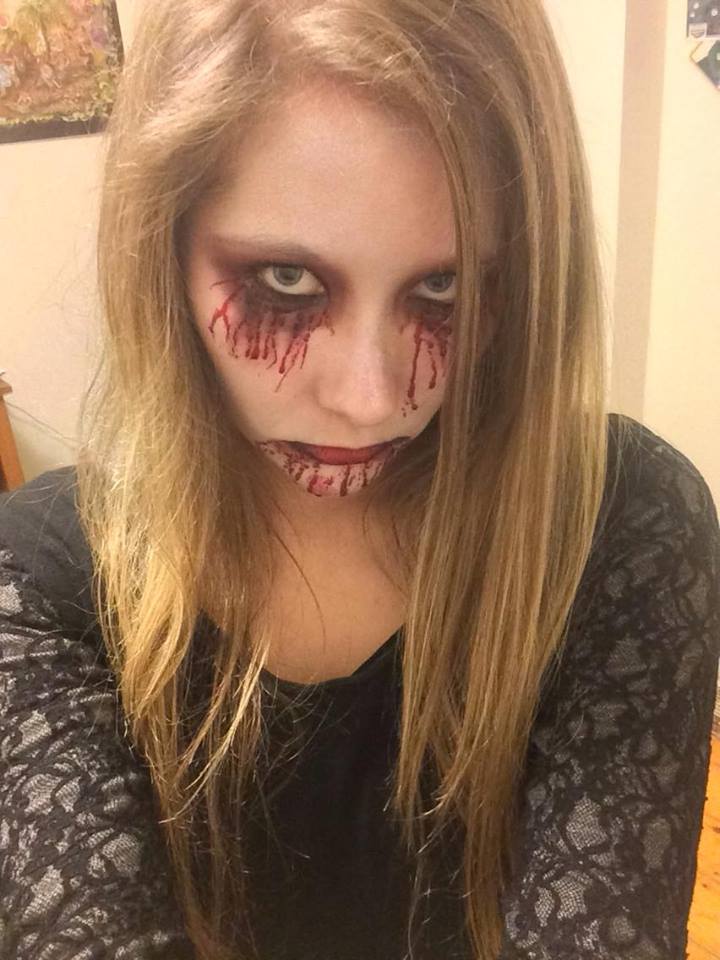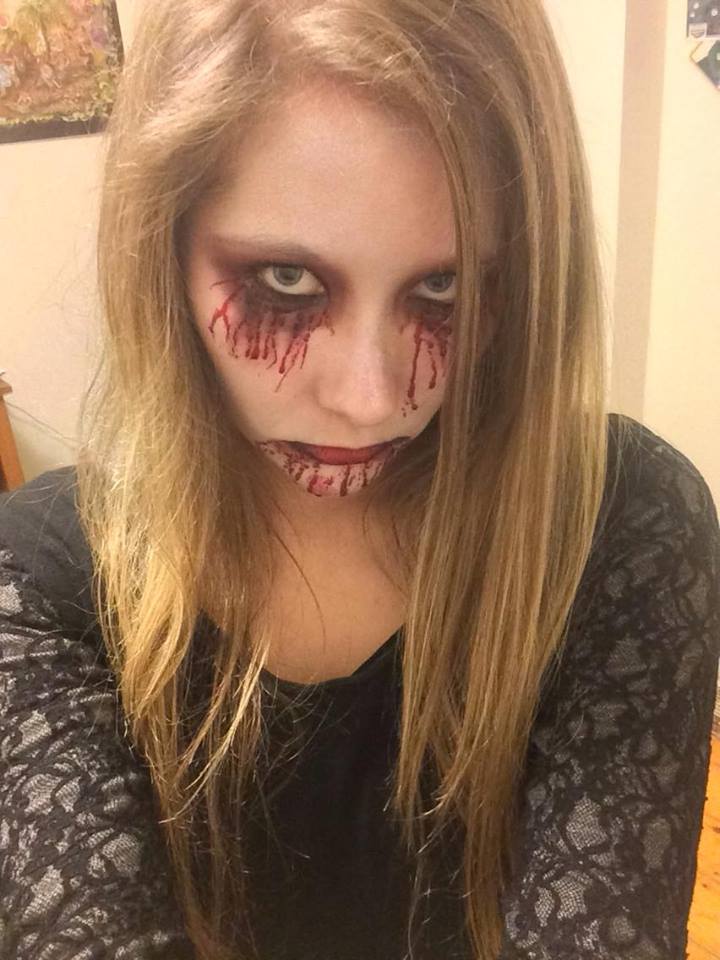 Watch
Ringmaster Vs dear little Creature, found wandering around trying to eat people, V realized that she was actually quite an amusement to be around and despite her lack of freakish talents besides ripping throats out she proved to be an interesting personal clown like creature.
She did her own makeup, first time doing anything like this, proud of her

(Heather)
I love your design!! It's so awesome

The shade of red for the blood is excellent. I like the crimson shade to your lips and the dark around the eyes accentuates the blood color. Very nice work

Reply

LOL thats not me, thats Heather. Heather was Creature, Crystal was Snack, Im Ringmaster V. But I will pass the message along to her

her very first time doing makeup like that with very little help from myself, Im quite proud of my little Creature.
Reply
Oh my apologies, sometimes I just assume when checking out make up and paint designs lol. Thanks for passing along the message though

You both did an excellent job on this design. Keep up the awesome work!
Reply