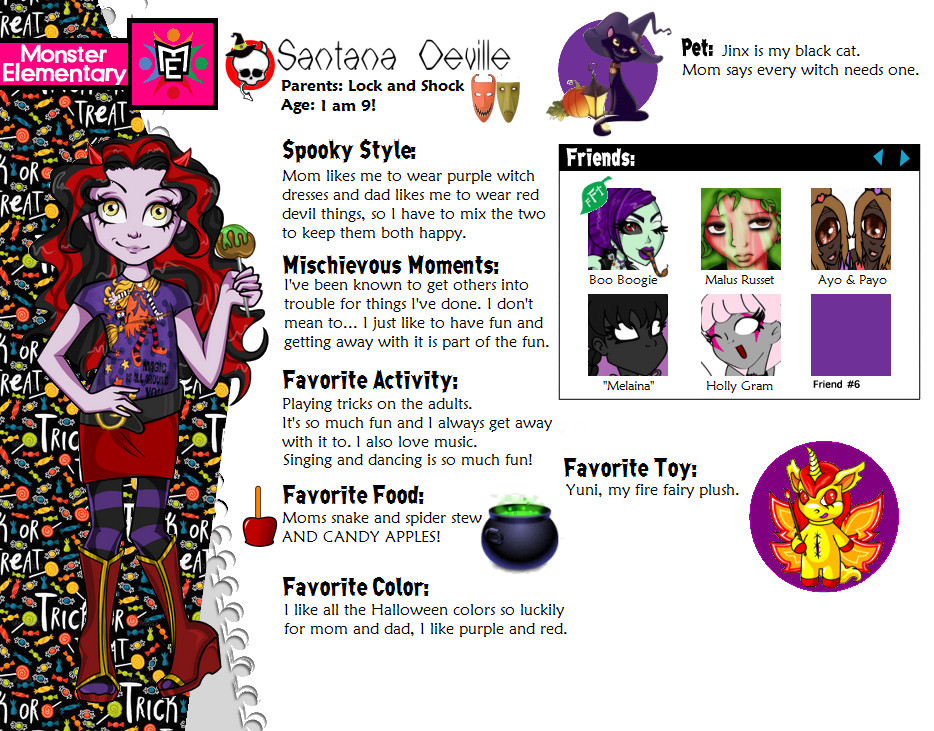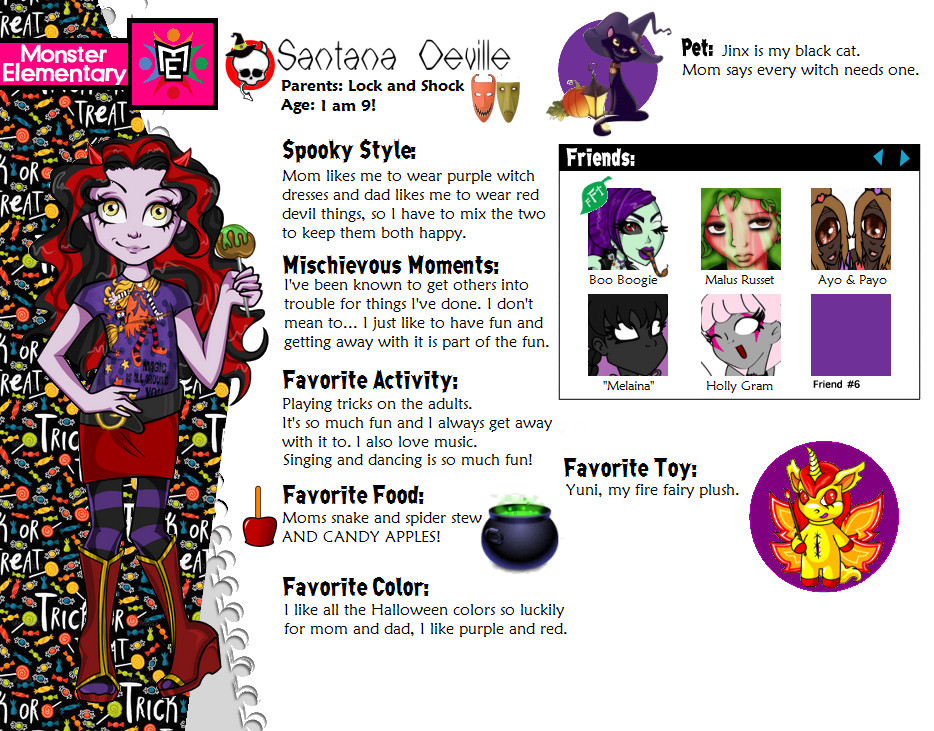 Watch
Finally decided what to do with the ME logo xD
So here is Boo's cousin Santana.
Please don't state Lock and Shock are related. You will be ignored. My Head canon has always been that they (and Barrel) are just really good childhood friends and Lock and Shocks friendship develops into more as they get older.
Fun Facts about Santana

She is the daughter of Lock and Shock

Born on 's born on October 13th

Her devil horns aren't real. They clip in and out!

She is related to Boo on their mothers side (Boo's mum is the older sister of Shock)

Ariana Grande is her face claim and Hnyden Walch (as Starfire:
www.youtube.com/watch?v=zGgvPf…
) is her voice claim.

She's kind of a mix between
Deliberately Cute Child
/
Little Miss ConArtist
, and to a lesser extent
Toxic Friend
Friends
Boo Boogie (C)
GothicKitta
Malus "Apple man" Russet (aka the reluctant Babysitter xD) (C)
Child-of-Aros
Ayo & Payo Tsvangir (C)
iAriaArt
Melaina (C)
PixieSera
Holly Gram (C)
KPenDragon
RESERVED.More of Santana:
Character (C) GothicKitta
Profile Art by the wonderful SaintCem
SaintCem
Skullette Maker by MHScreamQueen
mhscreamqueen.deviantart.com/a…
"ME" Logo & FFT Decal (C)
KpenDragon
kpendragon.deviantart.com/art/…
(Logo background/banner made by me.)
Base template (if anyone wants it):
sta.sh/0xdfu5xqrvw