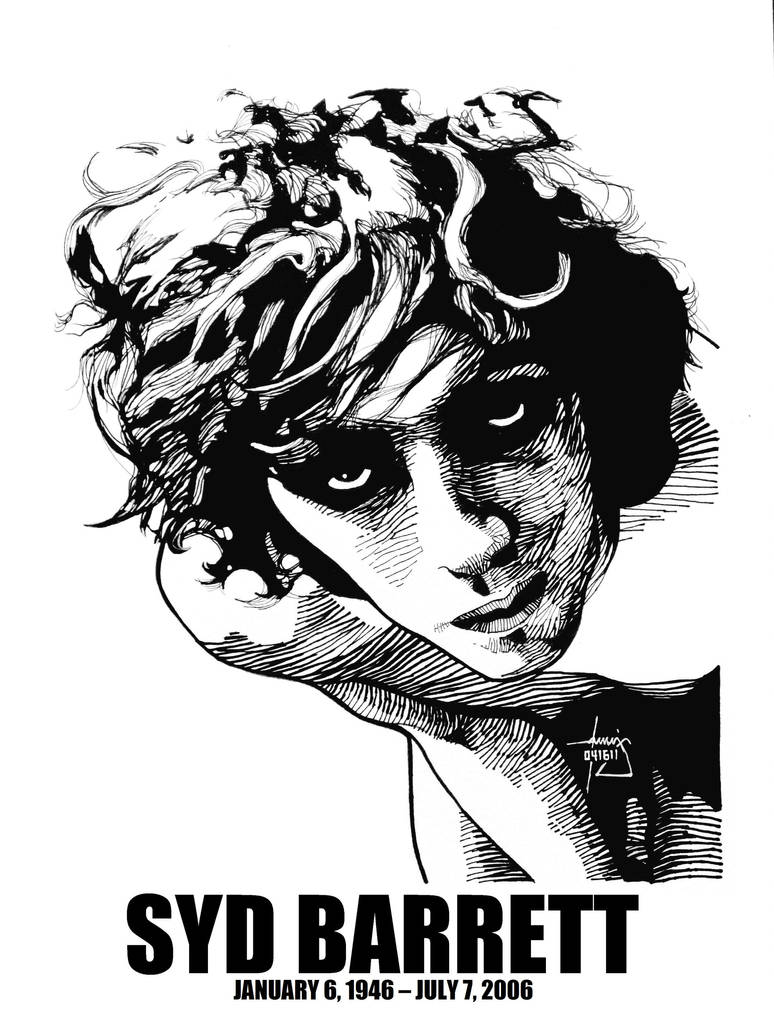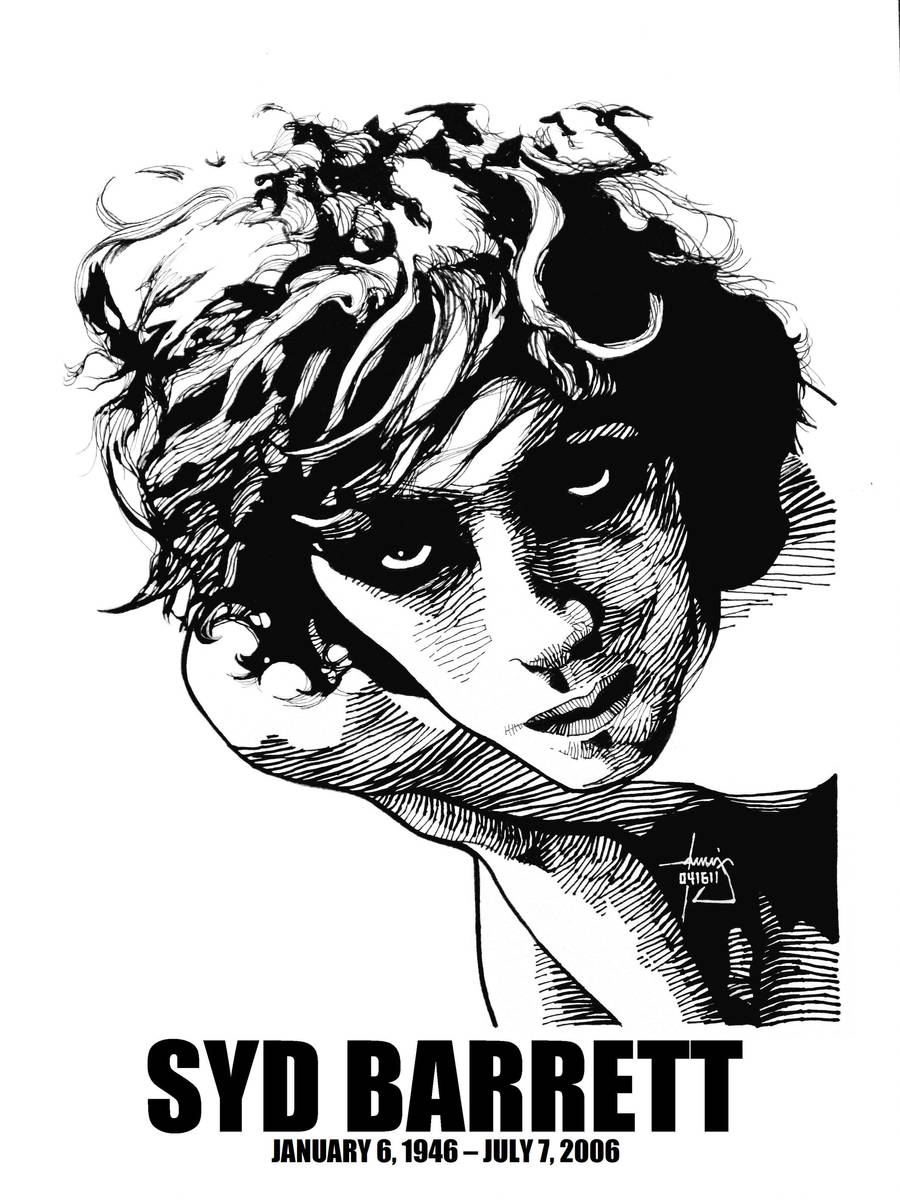 Watch
Roger Keith Barrett or Syd Barrett is the founding member and the principal songwriter of the psychedelic / progressive rock band Pink Floyd. He 'left' the band in 1968 because of mental illness as a consequence of heavy LSD use.

The 1975 album 'Wish You Were Here' particularly the centerpiece track "Shine On You Crazy Diamond" was a tribute to Barrett, who coincidentally showed up unannounced during the recording. According to his former bandmates, they did not recognized him as he had shaven off his hair, eyebrows everything and was jumping up and down brushing his teeth. Roger Waters and Rick Wright were deeply upset by the sight and eventually reduced to tears.

He died at his home in Cambridge from pancreatic cancer at the age of 60.

done in brush pen + ink.