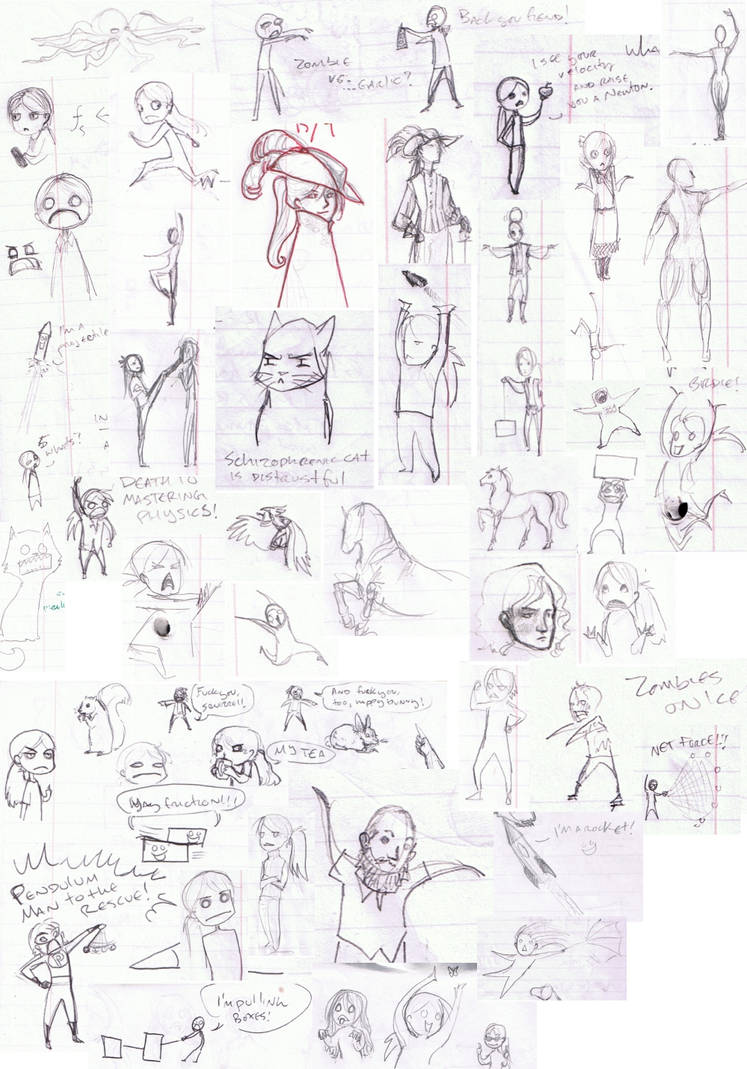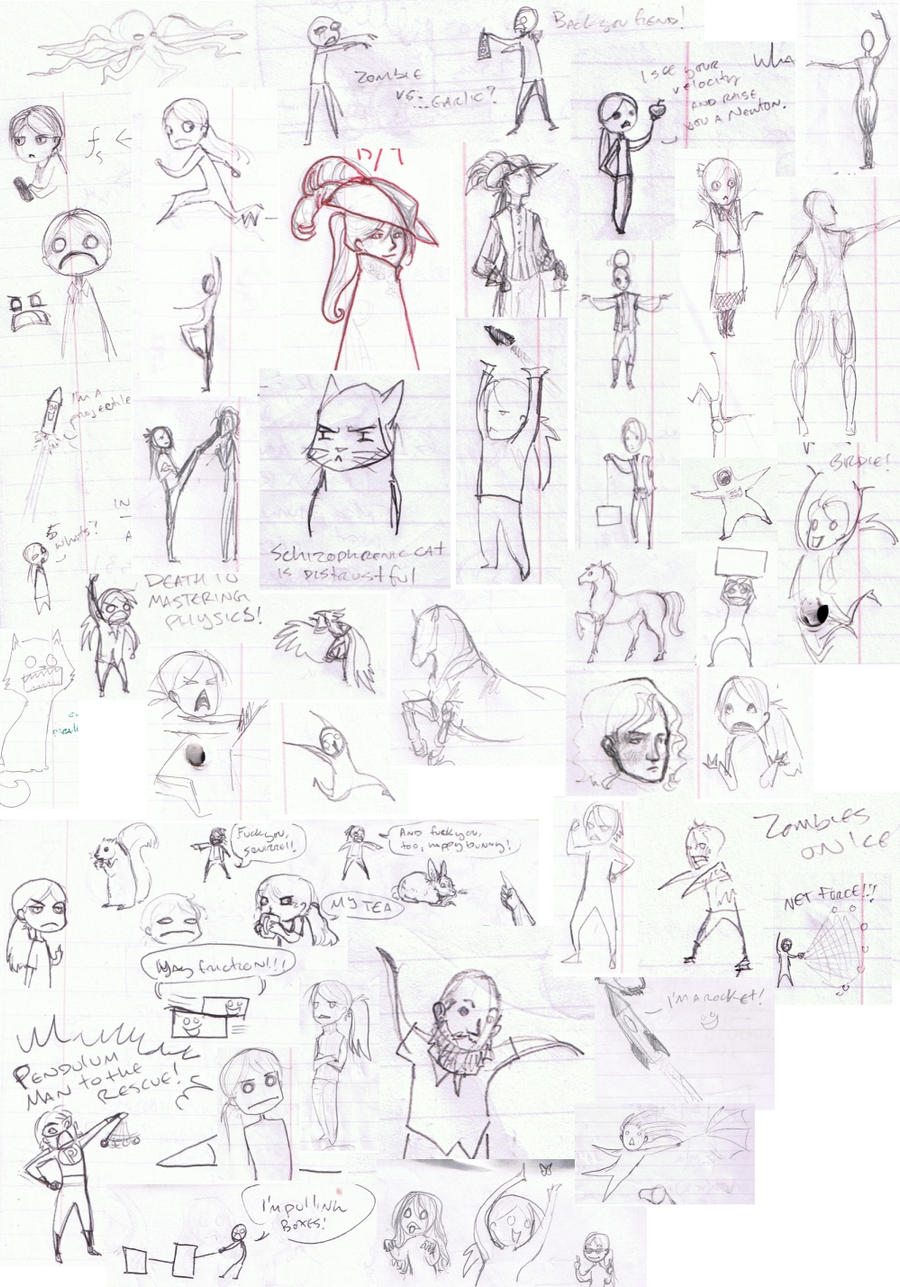 Watch
Notes sketchdump!
So, nowadays I do most of my drawing in class.
Some doodles are very pretty.
Some are anatomy studies.
Some are just... weird/random/WTF.
These are my doodles from my physics notes this semester.
The lecture is zombie-themed. No, I'm actually not joking. My prof works zombies into most of his examples. IT ROCKS MY SOCKS.
My prof is actually in there somewhere. He's the one with the big bushy beard flailing his arms.

If you have questions or want an explanation about any of the doodles, ask away!