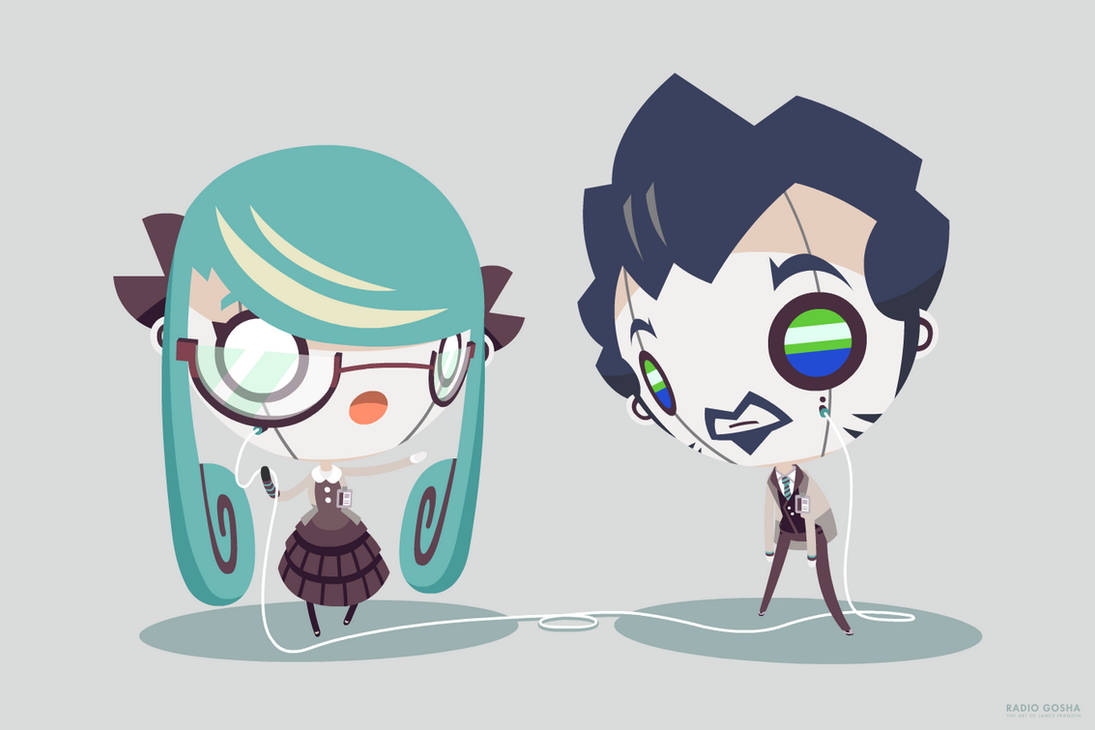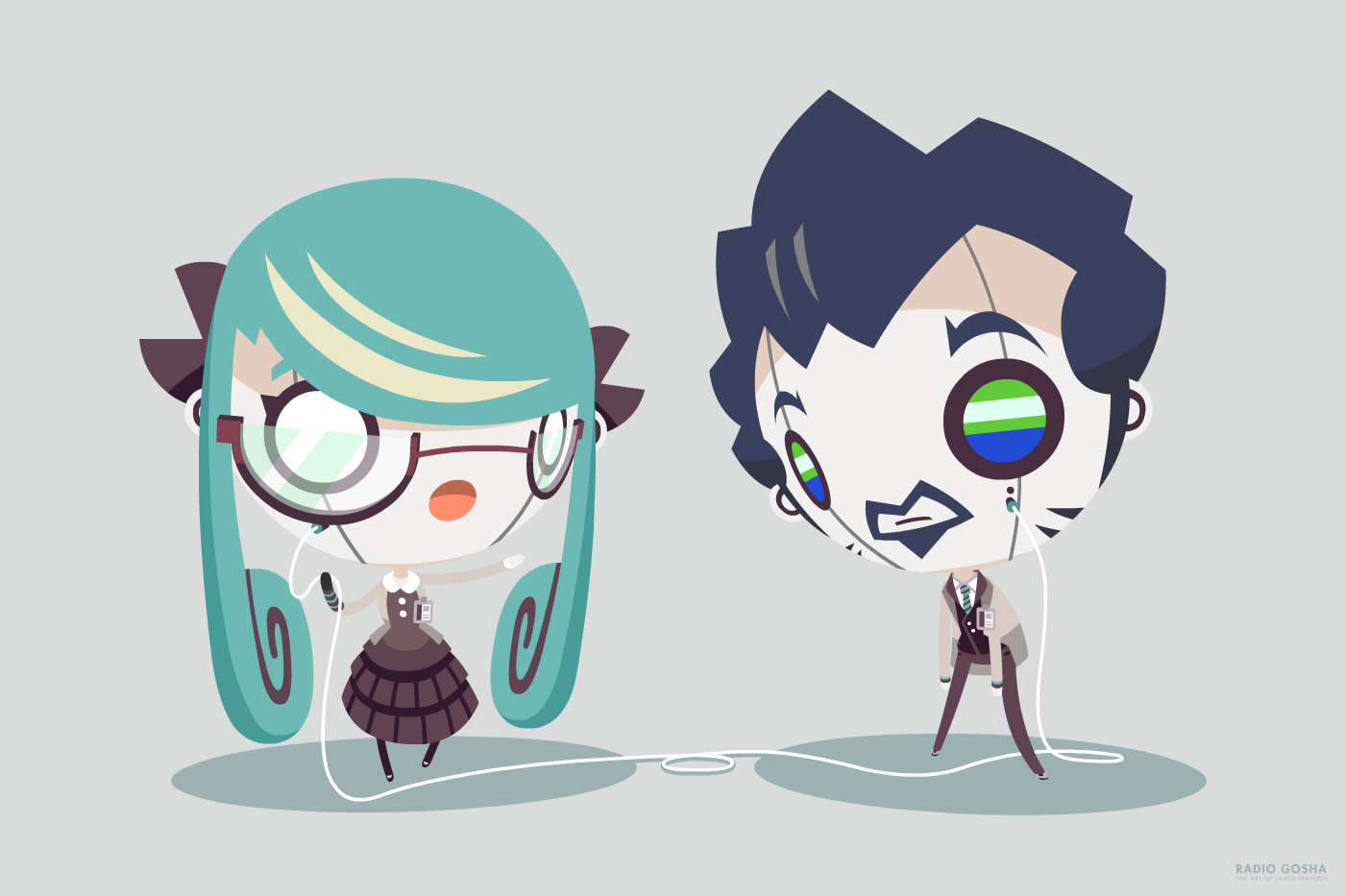 Watch
Here is the second reference image from my recent collaboration original animation with J-Mi & Midi-D for the track "Cyborgs (In Space)".
The previous reference sheet is what the characters look like inside of the guy's mind, but these designs are what the characters actually look like in the real world. Since the characters are cyborgs, and not robots, I wanted to make them not look too jarring or non-humanlike. They have ports on their cheeks that they can use to connect with devices. In the end of the piece, I wanted them to remain connected to each other as they both find each other again.
I also wanted these designs to kind of have a bit of a doll-like appearance. I'm not sure how old these characters actually are, or even if they are still very human, outside of their minds. I decided to give the girl glasses to kind of represent her going undercover as the guy inside of his mind. The glasses are magnetically attached and just kind of float on her face. She also shares a similar arm design to the mind-form she takes as the guy.

If you haven't checked out the animation yet, you can WATCH IT HERE>>>
Social things!
Facebook:
www.facebook.com/radiogosha
Twitter:
www.twitter.com/goshadole