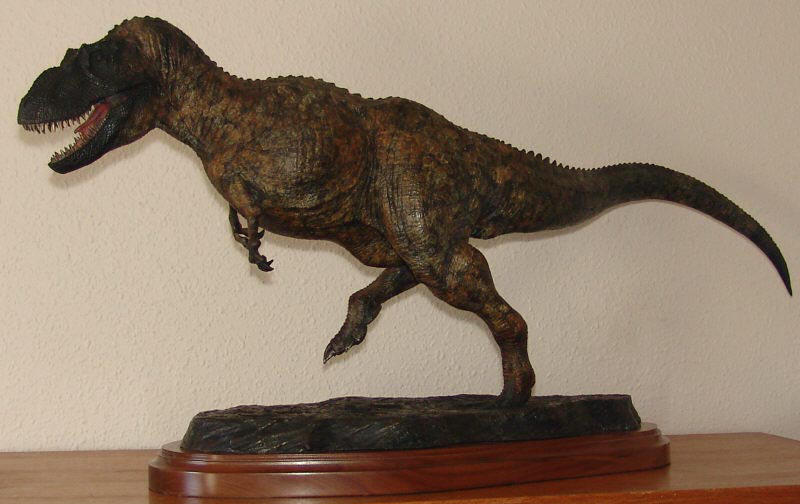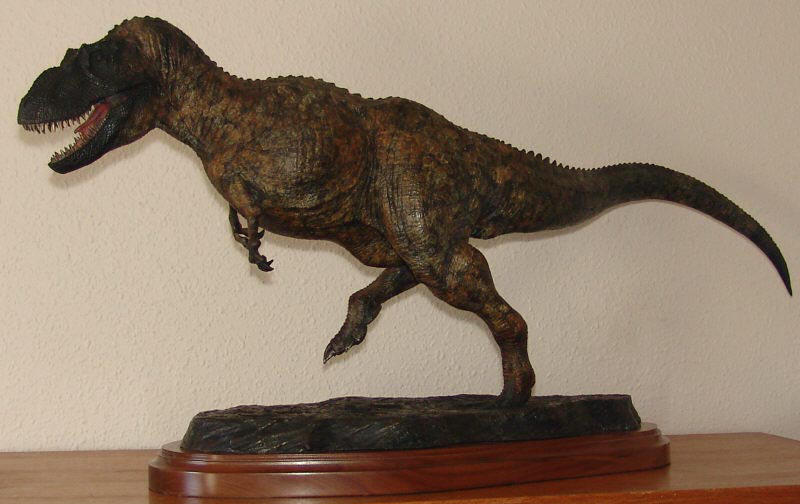 Watch
This awe-inspiring 1/8th scale bronze sculpture of Daspletosaurus torosus by Mike Trcic just arrived and I´m so thrilled I had to post a couple of images right away.

I ordered it early last year and feel this was well worth the wait. The patination almost exactly matches my instructions, so I am well pleased.

Reply

I don´t think tyrannosaurid wrists were as birdy as their dromeosaurid cousins - no semi-lunate metacarpal. Ken Carpenter published an illustration of the limits of arm movement. flex those forearms and the talons work like meathook size pincers.
It just doesn´t make sense for them to be held out from the body unless they´re being used for something. So when resting or moving at speed I like them tucked in.

Yes, I do LIKE what you do.
Reply

I had a resin version of this, it think. The head looks a tad different than what I remember. Same artist, got mine in 94. Was moving to the middle of nowhere so I placed him in a new loving home

Reply

It´s a shame you had to part, Brett.

I have a hollow resin kit, too.
They can fetch a tidy sum.
No time to do it justice now, so it will move with me in a box.
Then when I get a workspace sorted out I´ll build and convert it.
Going to close the gape and tuck the arms into the chest - like you do.

Spike.
Reply