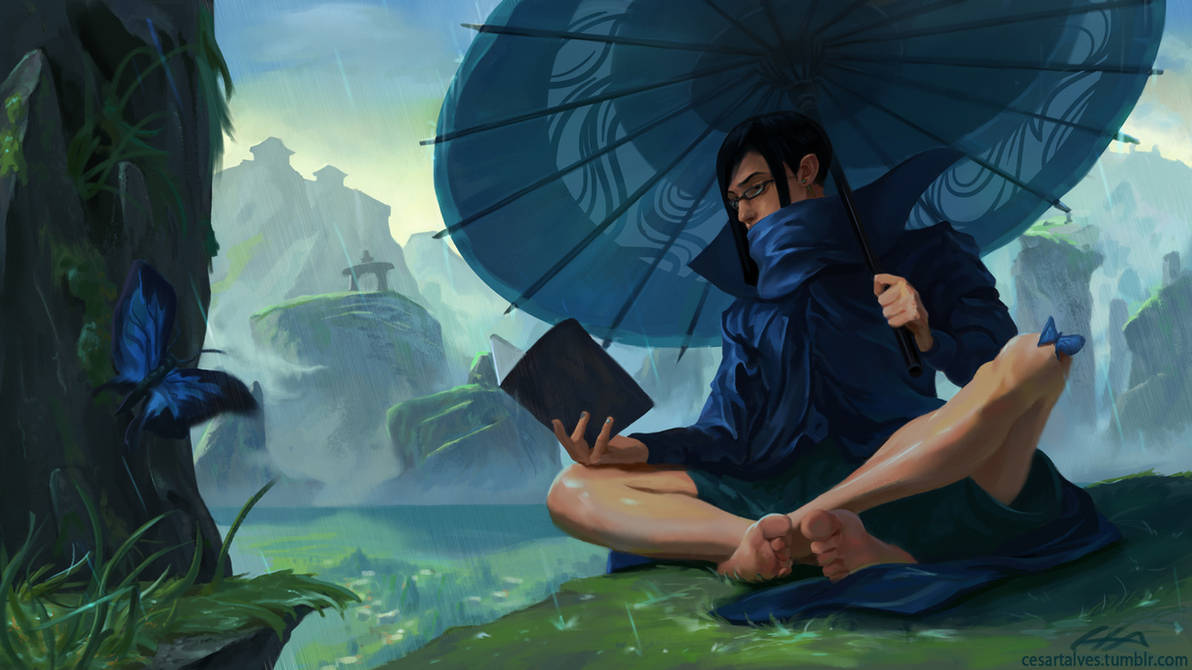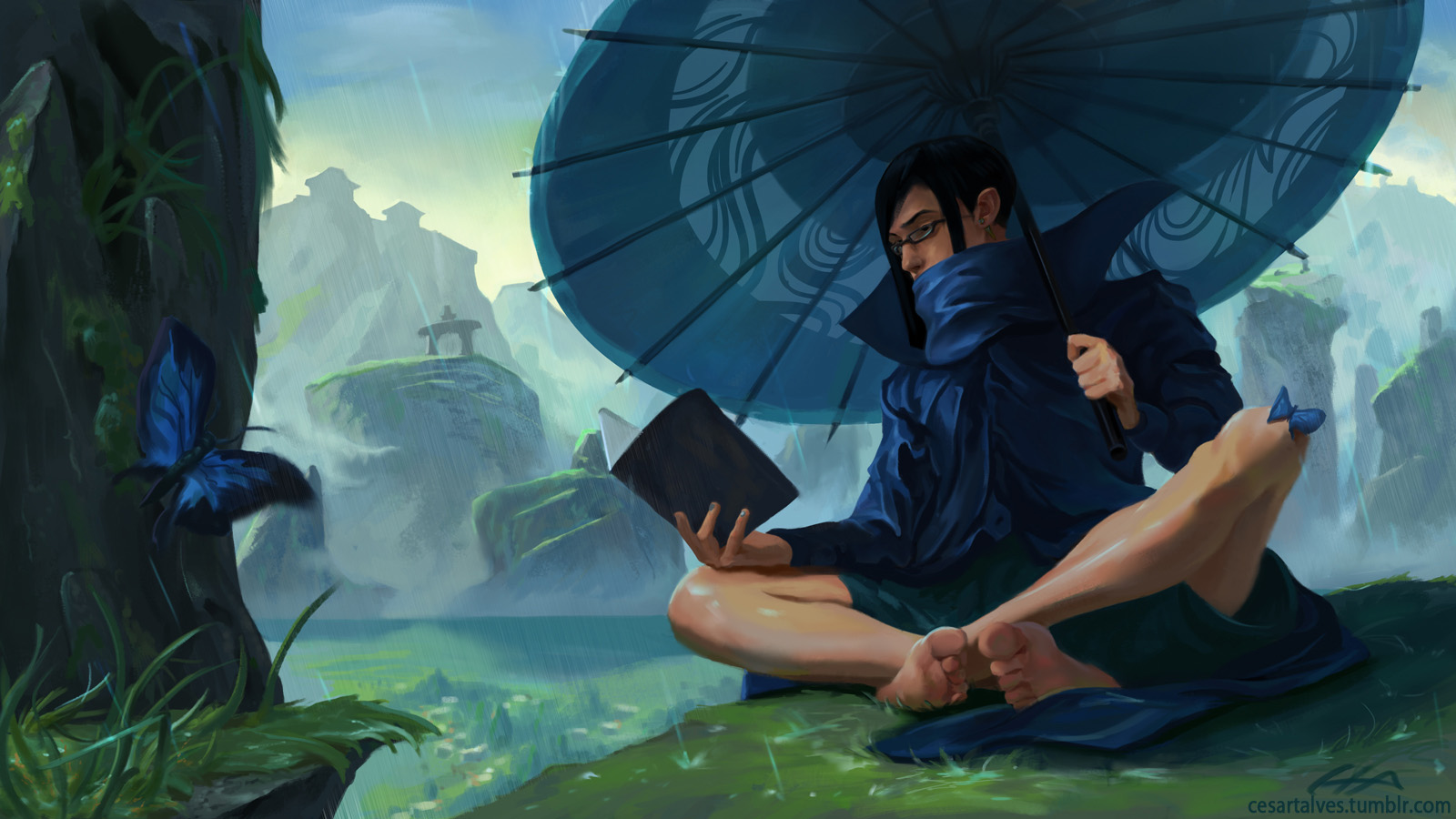 Watch
A kind of tranquility was reflected at the young man's glasses as he sit there, reading his travel journal. The rain mirrored his personality as the drops fell in the grass of his homeland, bringing serenity to a place amidst chaos and challenge; promissing a calmer future: one he'd bring.

The 3rd painting for my project H X D. The character depicted (Kosame) lives in a island where the rain never stops, being usually forceful; thus all villagers learn to hold these giant umbrellas. With time, he learns how to understand and eventually control the weird climate of the place through the use of his power.

cesartalves.tumblr.com

Great work with the atmosphere and creating a dynamic composition, even if the scene is meant to convey a promised serenity. Also, I love the guy's legs!!

Reply

Thank you very much! Glad you like it! (and i don't mean to brag, but i sort of used photos of myself as reference for those legs

)
Reply

A lovely, tranquil atmosphere. This is really special.

Reply

nice work

Reply

Reply