Let's look at things that make me think of snow. And/or things that have snow in them! - Rascal
------------------------------------------

Ah. I first heard about this artist from my artist. She's been watching for a while and i can totally see why! Wonderful shading, that bare-knuckle anatomy, and enthusiasm. It is something that makes you want to binge through their entire gallery.
It isn't snow, but it's a snow leopard. Crisp lily, yet delicate. How can you not love this?
If you haven't, go see this artist. You won't regret it.

There is this one painting that i was rushed to go see soon after the creation of this account. I was told it was full of bunnies, and snow. A must see for anyone who wants to smile. Even at 5 years old, the soft magic is still there.
Check out this Snow Bunny. Will warm your heart.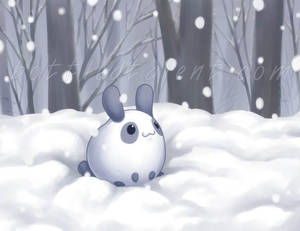 Snow painting by SilverFox. When seeing this, i have the urge to attack with the icy goodness myself! Cheerful and adventurous.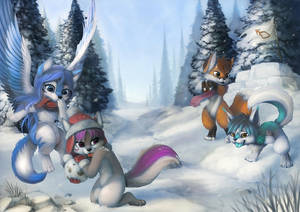 A "fantasy cat" by DJ88. Artist also recommended her early on! Love her clean creations. Fine lines, big effect. Always a joy to see her stuffers in my messages!
Look at Snowy Stroll!

Sweet, yet frosty submission by the never boring Apofiss! Teamwork produced a sweet snow gang.

Apofiss paints really sweet stuff. So go look!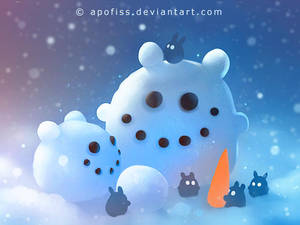 --------------------------------------------------------------------
Okay! That's all for now. Will share more soon!