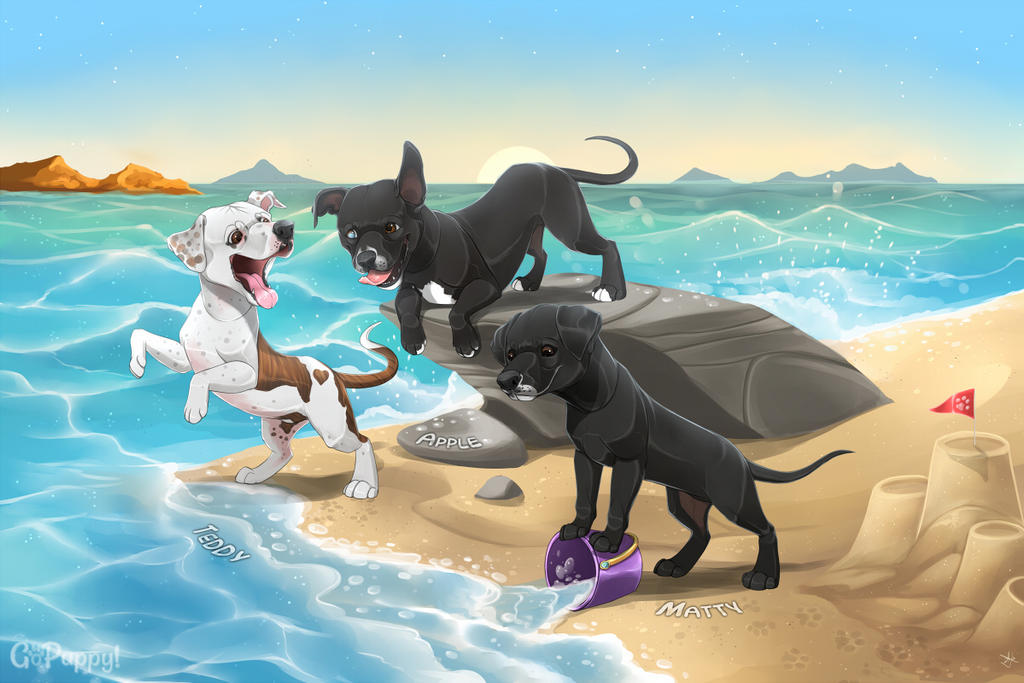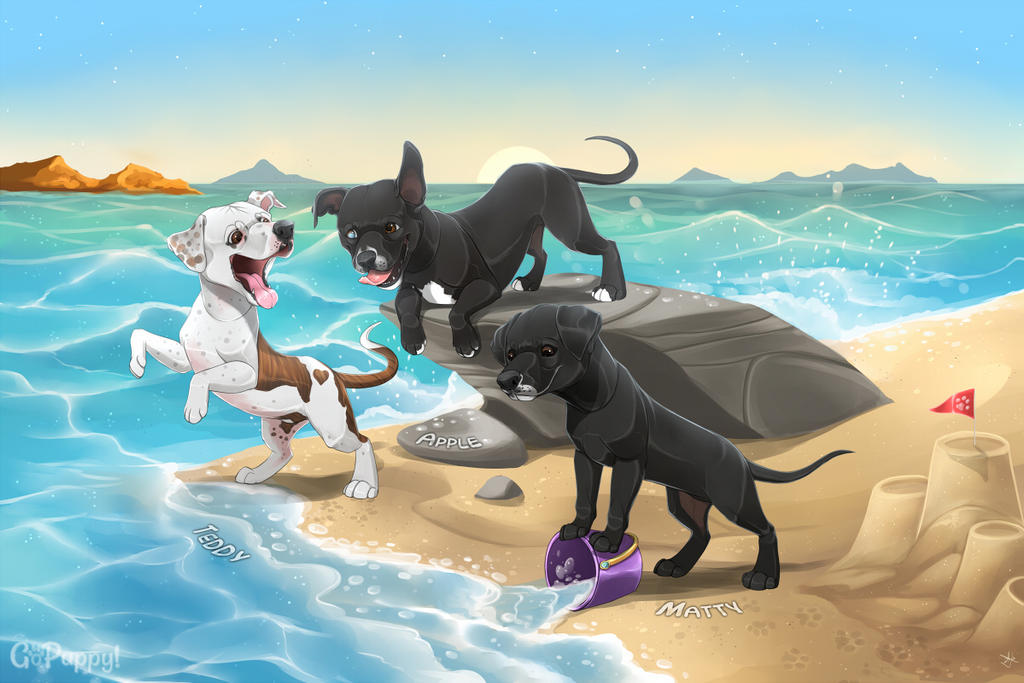 Watch
Helloooo!
L to R: Teddy, Apple, Matty - Two Pit Bulls and a Labrador

Teddy: "Catch me if you can!"
Apple: "I'm gonna pounce you! You better jump!"
Matty: *blinks* "LET'S FLOOD THA CASTLE!"
Previous Piece

I hope ya like! Enjoy!

The Youtube

The Insta

The Facebook

The Website (Currently down for construction.)

This is Rascal! Out!

This painting was commissioned.

This is so cute and lovely

The water looks great, so shiny! And those little paw prints on the sand are a really nice detail

Reply

*Sniffle* Thank you Arctic! Sometimes we paint water well, then don't know how to paint it next time. Glad it came out good this time!
Wheee!!!

Reply

Reply