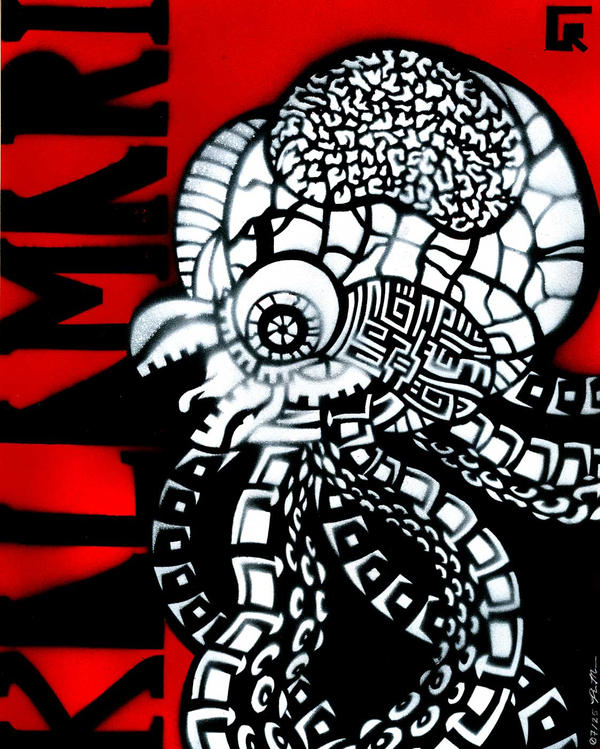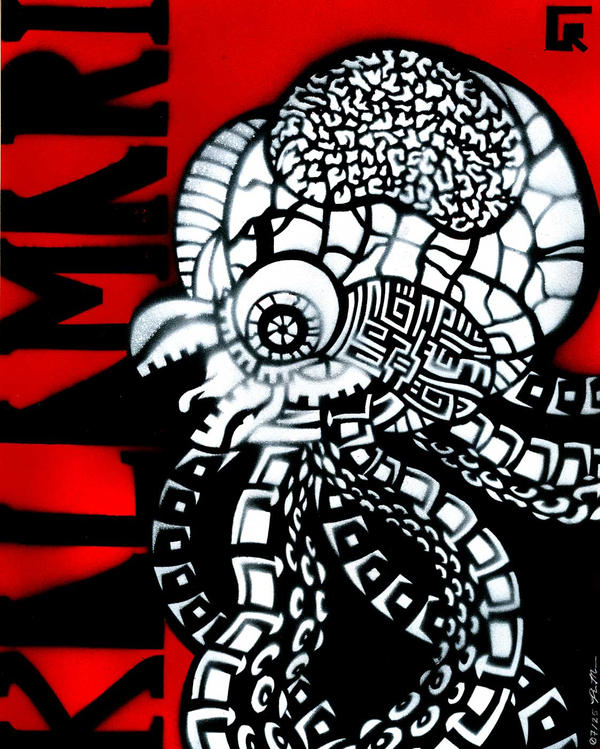 Watch
Probably the most detailed stencil I've ever done (that brain nearly killed me...). I love the series of these because I really started experimented with how I apply the paint. Think I might put up a few more of the prints
Originals (Custom Colors) for Sale at-
[link]
The detail must have take pain-staking patience to do. It's really beautiful.
Reply

Really nice futuristic monster. I really like the way the panel on the side of it's head looks. (circuit board)
Reply

Yea, those shapes were a lot easier to cut out too. That brain... I still have indents in my fingers where the craft knife rested
Reply

OW.
I can relate there...
=_O I screwed up my hands pretty badly when I was working on some basic stamps...
That annoying scoop instrument kept mashing up the ends of my fingers.

Hope the bruises heal soon.
Reply

hey! very intricate. i like it!
Reply

Reply